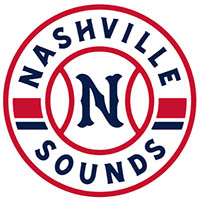 Omaha, NE – The Nashville Sounds struggled to get their offense going in their series opener against the Omaha Storm Chasers. Arnaldo Hernandez held Nashville to just one hit, as the Storm Chasers shut out the Sounds 5-0.
That one hit came in the first inning, when Andy Ibanez hit a double. But Hernandez pitched masterfully, retiring the next 11 batters. Hernandez would walk Jett Bandy in the fifth inning before retiring the rest of the batters he faced.
Omaha scored enough to win the game in the first inning. They scored one run when Rudy Martin launched a solo home run to lead off the game for the Storm Chasers.
«Read the rest of this article»
New rates, end of 'First-Hour Free' to take effect on October 1st in Downtown Clarksville
Clarksville, TN – On October 1st, 2019, first-hour free parking in Downtown Clarksville will end according to the City of Clarksville.
The Parking Commission voted in July to set new parking rates for the 196 metered spaces in the City's core.
«Read the rest of this article»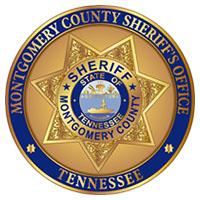 Clarksville, TN – Montgomery County Sheriff's Office (MCSO) School Resource Officers have arrested a man for possessing a firearm inside an elementary school.
George A. Kennedy, 53, entered Byrns Darden Elementary School at 3:18pm to pick up a student. Front office staff noticed what looked to be the outline of a firearm under his clothing and quickly notified the School Resource Officer.
Deputy Ashley Grimes made contact with Kennedy at the front office and immediately disarmed him.
«Read the rest of this article»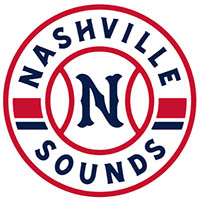 Nashville, TN – Nashville Sounds closer David Carpenter was named to the All-Pacific Coast League team as announced by the league office today, Monday August 26th, 2019. The team is selected through voting by the league's managers and media representatives.
Carpenter, 34, is 2-0 with a 1.77 ERA (7 ER/35.2 IP) in 36 games. Carpenter leads all of Triple-A Baseball with 20 saves and has converted all but one opportunity. The West Virginia native has a 1.12 WHIP, 40 strikeouts and has limited Pacific Coast League hitters to a .220 batting average.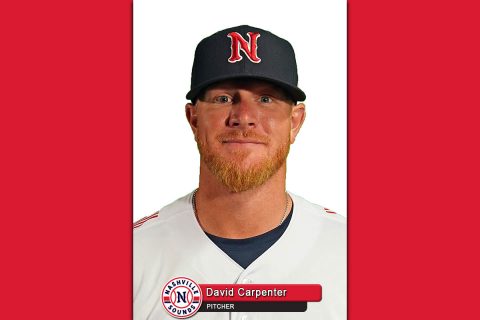 «Read the rest of this article»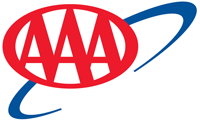 Washington, D.C. – AAA says when filling-up at the pump this fall, the majority of U.S. motorists will find savings of potentially more than 25-cents/gallon compared to this summer.
The national gas price average, which is already 15-cents cheaper than just five weeks ago, is poised to continue pushing less expensive due to several factors, including less expensive crude oil prices, the drop-off in gasoline demand after Labor Day and the move to winter-blend gasoline.
«Read the rest of this article»

Clarksville, TN – On the weekend of August 23rd-26th, 2019, the Clarksville Police Department made fourteen DUIs arrests. Four out of fourteen DUIs involved motor vehicle crashes.
The other ten involved: failure to maintain lane of travel or swerving (one almost hit a patrol car); a driver overdosing and police were called to assist; 911 call of reckless driving; vehicle driving on the wrong side of road, man intoxicated leaving a bar was advised to get a ride and then chose to get into a vehicle to drive; and a person was driving a Walmart blue electric cart while intoxicated on the roadway.
«Read the rest of this article»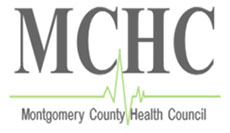 Montgomery County, TN – If you or a family member are experiencing a mental health crisis it can be difficult to find and understand what treatment options are available.
Last year, the Montgomery County Health Council (MCHC) undertook an initiative to create a public directory listing in one document resources available within our community.
«Read the rest of this article»
Nashville, TN – September is Childhood Cancer Awareness Month, and the American Red Cross encourages eligible donors to give blood to support kids, teens and young adults battling cancer, as well as others in need of transfusions.
The National Cancer Institute estimated that more than 15,000 children and adolescents in the U.S. would be diagnosed with cancer last year.
«Read the rest of this article»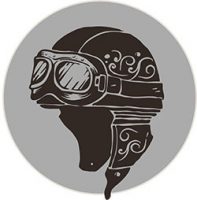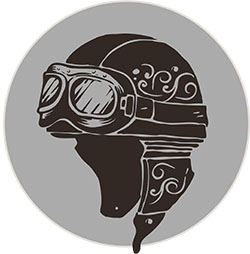 Clarksville, TN – For those of you who have been to the Sturgis Rally, you know that the presence of law enforcement stands out like no other. There's good reason for that, and I for one, am glad that security is tight. Not only in downtown Sturgis, but along all of the highways, there were troopers and police.
As we were approaching Rapid City, we started to see a heavy presence of South Dakota State Troopers. The speed limit is 80mph along the Interstate, and although we weren't traveling at that speed, apparently others felt the need to push that limit.
«Read the rest of this article»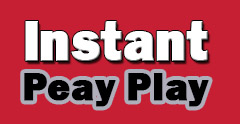 Clarksville, TN – The Mark Hudspeth era opens this week for the Austin Peay State University (APSU) football program, 7:00pm Thursday, August 29th at Fortera Stadium as the Governors play host to North Carolina Central, in what will be the first of six home games for APSU this season.
It will be the first year the Govs will have six homes games in a season since 2003.
«Read the rest of this article»