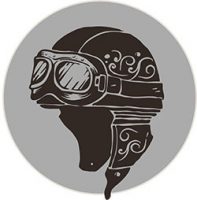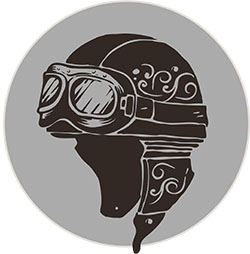 Clarksville, TN – For those of you who have been to the Sturgis Rally, you know that the presence of law enforcement stands out like no other. There's good reason for that, and I for one, am glad that security is tight. Not only in downtown Sturgis, but along all of the highways, there were troopers and police.
As we were approaching Rapid City, we started to see a heavy presence of South Dakota State Troopers. The speed limit is 80mph along the Interstate, and although we weren't traveling at that speed, apparently others felt the need to push that limit.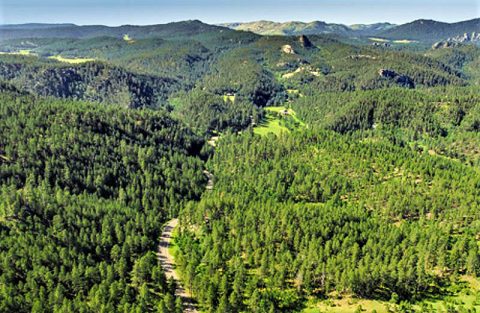 I thought it was kind of odd that up until then, we hadn't seen much law enforcement, but all of a sudden, they were EVERYWHERE! They were making a statement, and if you didn't pay attention, you could have come away with an expensive ticket.
Talking to some of the rally goers at the Iron Horse Inn, they were telling me stories of what some of the participants were getting ticketed for in downtown Sturgis.
"Be sure to come to a complete stop and put both feet on the ground" said one biker from Denver.
"Be sure to put your glasses on before you start your motorcycle" said another.
"They were putting tickets on motorcycles that had illegal pipes" said one.
I thought to myself, DAYUM, I don't even feel like going downtown!
As it turns out, when I went downtown, I hardly noticed the cops. I paid attention to all of the traffic laws, (as you should), and went on my way. Yes, they were on virtually every corner, but like I said, that was a good thing. You have that many people in one place, bikers or otherwise, and if you need the police, you want the police.
So while I was waiting for my crew to check in, I took off down highway 34 towards Sturgis. It's about a ten mile, two lane road that dumps you out near Interstate 90 on the outskirts of town.
Just out of curiosity I took a right and before I knew it, I was rumbling through the Black Hills. This was on our list of things to do while here, so I went with it.
The Black Hills is a winding, rolling stroll through a mountain range that rises from the Great Plains of North America in the Western South Dakota area and extends into Wyoming.
The ride through this magnificent part of the country will dump you out into Deadwood, Spearfish Canyon and of course, the Sturgis Rally.
On this day, I didn't ride all the way to Deadwood. I wanted to be back at the hotel when my boys got there.
When I left Sturgis for Colorado on the next phase of my trip, I would be treated to one of the most magnificent morning rides of my life as I would ride through the Black Hills and past Deadwood, into some of the most beautiful country I would see.
As I turned around to head back to the hotel, I kept shaking my head at the number of motorcycles that were there. I know I keep saying this, but if you've never been to this area, at this time, you just can't imagine that many bikers in one place. I thought it was amazing, and the number of different bikes and bikers was astounding.
I met some amazing people from all over the country. Just sitting around the Iron Horse Inn, visiting with other bikers was the best. I just love this community of people and how warm and friendly they are.
Once my crew was all together, we made dinner plans then discussed where to go on Tuesday. So much to see, so much to do and so much riding, it was incredible. Devil's Tower, Mt. Rushmore, Crazy Horse, Needles Highway and Iron Mountain Road were all in our sites.
The adventure had finally begun. After four days of road work just to GET to Sturgis, we were here and the experience was only getting better.