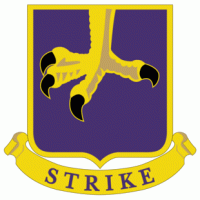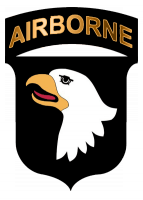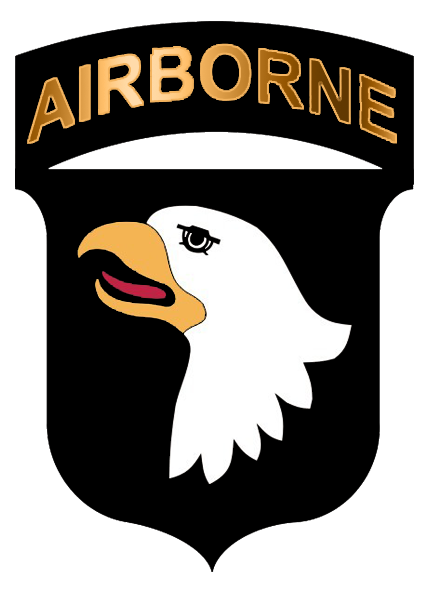 Yavoriv, Ukraine – Soldiers from Delta Company, 1st Battalion, 26th Infantry Regiment, 2nd Brigade Combat Team, 101st Airborne Division (Air Assault) participated in multinational exercise Rapid Trident 2019 as a training audience at Combat Training Center – Yavoriv, September 16th-28th, 2019.
Rapid Trident is an annual multinational training exercise, planned and facilitated by the Armed Forces of Ukraine, designed to enhance joint, combined interoperability among allied and partner nations. Over 3700 Soldiers from 14 different countries took part in Rapid Trident 2019.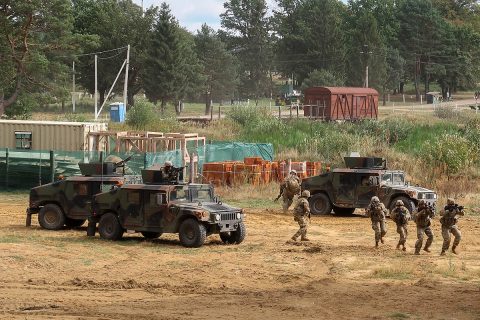 These "Blue Spader" Soldiers deployed in support of the Joint Multinational Training Group – Ukraine, joining the rest of Task Force Carentan, 2nd Brigade Combat Team, 101st Airborne Division (Air Assault). JMTG – U is an initiative at the request of the Ministry of Defense of Ukraine to mentor the cadre at CTC – Yavoriv as they transition to NATO-interoperable training standards.
Task Force Carentan has been deployed in support of JMTG – U since April 2019.
Prior to Rapid Trident, the Soldiers of D Co, 1-26 IN participated in a series of Ukrainian-planned and facilitated training events during the 10th Mountain Assault Brigade of the Armed Forces of Ukraine's training rotation. Capt. Todd Reasonover, commander of D Co, 1-26 IN, discussed the initial weeks leading up to the multinational exercise during military operations in urban terrain demonstration.
"Dagger Company Soldiers are taking full advantage of multiple training opportunities available at CTC-Yavoriv while working in partnership with both the 10th MTN ASLT BDE and the CTC-Y Opposing Force Battalion," stated Reasonover. "We are training against multiple tactical scenarios facing Soldiers in mounted and dismounted maneuver to ensure we provide maximum support to the 10th MTN ASLT BDE during Rapid Trident 2019."
The 10th MTN ASLT BDE and D Co, 1-26 IN opened Rapid Trident 2019 with a combined live fire exercise that integrated direct and indirect fires to achieve a common goal. The exercise reinforced NATO-interoperable principles by synchronizing fires with the Ukrainian BMP-2 amphibious infantry fighting vehicle, the Ukrainian BTR armored personnel carrier, and the American High Mobility Multipurpose Wheeled Vehicle (HMMWV).
Lt. Col. Michael Starz, commander of 1-26 IN and the Task Force Carentan CTC mentorship branch, articulated the specifics of how building relationships directly translates into a more ready force during a joint wet gap crossing demonstration.
"The culmination of the first week of training at exercise Rapid Trident 2019 demonstrates NATO-interoperability. This is a U.S. and Ukrainian combined arms attack on a breach site and a water crossing, we are making sure we can synchronize our fires and maneuver," discussed Starz. "This is a great training environment here in Ukraine."
Rapid Trident 2019 and the 10th MTN ASLT BDE's CTC rotation culminated in a brigade-level field training exercise and another combined live fire exercise with D Co, 1-26 IN. This marked the first series of combined live fire exercises conducted at CTC – Yavoriv.