Tennessee (1-0 | 0-0 SEC) vs. Murray State (1-0 | 0-0 OVC)
Monday, November 12th, 2019 | 8:05pm CT
Knoxville, TN | Thompson-Boling Arena | TV: SEC Network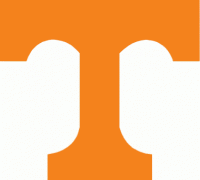 Knoxville, TN – Tennessee Vols men's basketball returns to the hardwood for the second game of its two game homestand when it takes on Murray State at Thompson-Boling Arena on Tuesday night. Tipoff is set for 8:00pm CT on SEC Network.
Tuesday's game will be available on SEC Network and online through WatchESPN. Visit espn.com/watch or download the ESPN app to view the game on a computer or mobile device. Kevin Fitzgerald (play-by-play) and Dane Bradshaw (color) will have the call.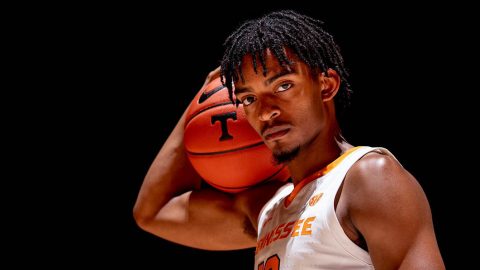 Fans can also listen live on their local Vol Network affiliate to catch Bob Kesling and Bert Bertlekamp calling the action.
The Vols opened the new season last Tuesday with a 78-63 win over UNC Asheville. UT saw key contributions from juniors Yves Pons and John Fulkerson. Pons tallied a career-high 15 points, while helping Tennessee control the glass, pulling in seven rebounds. Fulkerson nearly recorded a double-double, scoring 10 points and bringing down a team-high nine rebounds.
The matchup will be the fourth for the Vols against Murray State, with the last meeting coming in December of 2006. The Vols currently hold a perfect 3-0 record over the Racers, looking to retain their unblemished mark against the program form Kentucky. Tuesday's game will also be the first ever meeting for Rick Barnes against Murray State.
Racers head coach, Matt McMahon–a native of East Tennessee and the city of Oak Ridge–will make his Thompson-Boling debut in his first matchup against the Orange & White.
Up next, Tennessee will head north to make its Canadian debut in the 2019 James Naismith Classic on Saturday, November 16th for a 4:00pm CT tip against Washington in Toronto's Scotiabank Arena. The game will be available on ESPN+ for fans in the U.S. and can be streamed online and on any mobile device through the ESPN app.
The Series
Tennessee leads the all-time series with Murray State 3-0.
After first meeting in Knoxville in 1945, these programs did not play again until November of 2005 in Nashville. The most recent meeting came in December of 2006 in Knoxville.
Murray State head coach Matt McMahon is a native of Oak Ridge, Tennessee, and a graduate of Oak Ridge High School.
McMahon was a graduate assistant at Tennessee under head coach Buzz Peterson during the 2001-02 season.
A Win Would
Give the Volunteers their 28th consecutive home win; it is the longest active home win streak in Division I.
Leave Rick Barnes' six wins away from recording his 700th career head coaching victory.
Storylines
Tennessee looks to extend the nation's longest active home win streak Tuesday. A victory over Murray State would stand as UT's 28th straight win at Thompson-Boling Arena.
Tennessee has won five straight home games against teams from the state of Kentucky, dating to February of 2016. That includes four victories over Kentucky and a victory over Eastern Kentucky.
Murray State is adjusting to life after All-American guard Ja Morant, who was selected by the Memphis Grizzlies with the No. 2 overall pick in June's NBA Draft. Morant led the Racers to back-to-back OVC regular-season titles, OVC Tournament championships and NCAA Tournament berths.
Layup Lines
Eight of the nine Vols who played in last Tuesday's season-opener vs. UNC Asheville scored.
Rick Barnes hopes to see a dramatic reduction in turnovers after the Vols' starting backcourt accounted 13 turnovers in the opener.
Juniors Yves Pons (15 points) and Jalen Johnson (eight points) both set career-highs for scoring in the win over UNC Asheville.
Junior forward John Fulkerson was +20 against UNC Asheville and was one rebound shy of logging a double-double (10 points, nine rebounds).
7-foot transfer forward Uroš Plavšic is inactive this season after his NCAA waiver for immediate eligibility was denied.
Freshman forward Drew Pember suffered a right ankle injury during UT's October 30th exhibition. He missed the UNC Asheville game, and his status is day-to-day.
About the Murray State Racers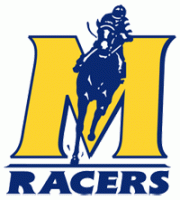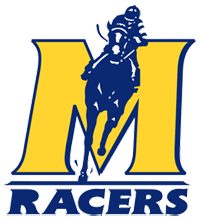 The Murray State Racers opened their 2019-20 campaign with a 69-49 victory over Southern University on Saturday night. Top returners, Tevin Brown and KJ Williams led the way for Murray State accounting for 17 and 15 points respectively.
The victory was the Racers 21st home opening victory since moving into the CFSB Center 22 years ago, with the lone loss coming in 2014 against Houston.
After losing the second overall pick in the 2019 NBA Draft, guard Ja Morant, Murray State will look to redshirt sophomore guard Tevin Brown as a key contributor. Brown is the Racers' leading returner in scoring (11.8 ppg), assists (2.3 apg) and steals (1.1 spg), while also showing himself as a force on the glass, averaging 6.5 rebounds per game last season.
The Racers also return forward Darnell Cowart. The senior, in his first season with Murray State—after transferring from junior college—was named to the 2019 OVC All-Newcomer Team after averaging 10.3 points and 6.5 rebounds per game last season.
After Cowart was inserted into the starting lineup in their 22nd game, the Racers reeled off 12 consecutive wins to end the season before losing to Florida State in the second round of the NCAA Tournament.
Murray State head coach Matt McMahon and assistant coach Tim Kaine are both East Tennessee natives, hailing from nearby Oak Ridge.
Along with two key returners, the Racers also look to gain production from their talented class of freshmen guards. Noah Kamba (6-2, Brookline, Mass.) provides a unique playmaking ability, along with a high level of quickness and speed. While, Chico Carter Jr. (6-2, Columbia, SC) has the ability to distribute as well as any guard, along with being an effective scorer.
Murray State was named the most Instagrammed college in the state of Kentucky in a 2019 study.
The Boy Scouts of America Scouting Museum is located on Murray State's campus.
Last Meeting With Murray State
All-American guard Chris Lofton scored 20 points, Wayne Chism added 13 and Tennessee beat Murray State 89-64 on December 1st, 2006, at Thompson-Boling Arena.
Lofton made his first four shot attempts—all 3-pointers—in the first half when the Volunteers led by as many as 18 points.
The Racers opened the second half with a 7-0 run to cut the lead to 42-35, but Tennessee followed with a 15-0 run started on a basket by Duke Crews. A dunk by Chism gave the Vols a 57-35 lead with 15:05 remaining, and Murray State couldn't keep up afterward.
Crews and Dane Bradshaw each scored 12 points for the Vols. JaJuan Smith added 10 points and eight rebounds for UT. Chism grabbed nine rebounds.
Tennessee's Jordan Howell played his second game as the starting point guard, taking over for freshman Ramar Smith.
Tyler Holloway, Kevin Thomas and Marvin Williams led Murray State with nine points each.
McMahon An Oak Ridge Native
Murray State head coach Matt McMahon is a native of Oak Ridge, Tennessee, and is a graduate of Oak Ridge High School.
McMahon spent the 2001-02 season on staff at Tennessee as a graduate assistant under head coach Buzz Peterson.
Racers assistant coach Tim Kaine also is a native of Oak Ridge.
Tennessee Vol Legend's Son On Racers Staff
Murray State Director of Player Development Ronrico White is the son of Tennessee All-American Tony White.
Ronrico White is in his first season on the Racers' staff. He was an assistant coach at Gardner-Webb last season. A Knoxville native and Bearden High School graduate, Ronrico played collegiately at Chattanooga.
Tony White ranks third on UT's all-time scoring list with 2,219 career points from 1983-87. The 1987 SEC Player of the Year joins Bernard King as the only Vols ever to lead the SEC in scoring multiple times. He also holds Tennessee's single-game scoring record, as he dropped 51 points on Auburn on Valentine's Day in 1987.
Frontcourt Efficiency
In Tennessee's season-opening win over UNC Asheville Tuesday, forwards John Fulkerson, Yves Pons and Olivier Nkamhoua combined to shoot 14-of-21 (.667) from the field.
That trio also had five assists and only two turnovers in 69+ total minutes of action.
Nation's Longest Win Streak
Tennessee is riding a 27-game home win streak that is tied for the longest active streak among Division I teams.
The streak dates to the 2017-18 season. The Vols won their final eight games at Thompson-Boling Arena that year before going 18-0 at home last season.
Tennessee's last loss in Knoxville was a 94-84 loss to Auburn on January 2nd, 2018.
The program record for consecutive home wins is 37 (2006-09). The current streak is the fourth-longest in UT history. The Vols have also authored home win streaks of 33 games (1966-68) and 28 games (1935-37).
Tennessee Program Ready To Make It's Canadian Deput
After facing Murray State, Tennessee makes its Canadian debut (in any team sport) November 16th, as the Volunteers are set to face Washington as part of the James Naismith Classic in Toronto's Scotiabank Arena.
The inaugural tripleheader event also features games between Buffalo-Harvard and Rutgers-St. Bonaventure.
In their second season under the direction of head coach Mike Hopkins, the Huskies won the 2019 Pac-12 regular-season championship and advanced to the second round of the NCAA Tournament. Washington finished with a 27-9 (15-3 Pac-12) record. Hopkins has led UW to back-to-back 20-win seasons and has claimed consecutive Pac-12 Coach of the Year honors.
Tennessee is 18-11 all-time against current members of the Pac-12.
Vols head coach Rick Barnes owns a 30-22 career record against current members of the Pac-12. Washington is the only Pac-12 school he has never faced.