Clarksville, TN – I'm honored to serve as Mayor of the City of Clarksville, the home of Fort Campbell and a large number of military veterans and their families.
On Veterans Day, which we will celebrate Saturday with speeches and a parade and on Monday with several ceremonies, we honor all who have served in the U.S. Armed Forces.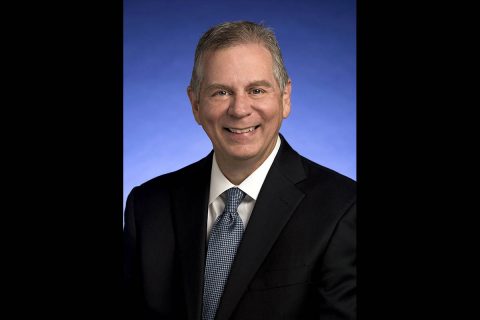 We take time to remember their dedicated service and the sacrifices they have made.
As this solemn day approaches, I'm reminded of the famous "Duty, Honor, Country" speech delivered by Gen. Douglas MacArthur to cadets at West Point in 1962, in which he does a wonderful job of defining our veterans and why we honor them.
Here is an excerpt:
"You are the ones who are trained to fight: yours is the profession of arms—the will to win, the sure knowledge that in war there is no substitute for victory; that if you lose, the nation will be destroyed; that the very obsession of your public service must be Duty — Honor— Country.
"Others will debate the controversial issues, national and international, which divide men's minds; but serene, calm, aloof, you stand as the nation's war-guardian, as its lifeguard from the raging tides of international conflict, as its gladiator in the arena of battle. For (more than 200 years) you have defended, guarded, and protected its hallowed traditions of liberty and freedom, of right and justice.
"… You are the leaven which binds together the entire fabric of our national system of defense. >From your ranks come the great captains who hold the nation's destiny in their hands the moment the war tocsin sounds. The Long Gray Line has never failed us. Were you to do so, a million ghosts in olive drab, in brown khaki, in blue and gray, would rise from their white crosses thundering those magic words: Duty—Honor—Country.
"This does not mean that you are war mongers. On the contrary, the soldier, above all other people, prays for peace, for he must suffer and bear the deepest wounds and scars of war."
For me, too, Veterans Day is a day of prayers and thanks.
On behalf of a proud and grateful City of Clarksville, to all of our veterans of any branch of the U.S. Armed Forces, and to every active duty member of our military, I say thank you. Thank you for defending and advancing our freedoms, our liberty and our American way of life.
We also thank the family members of our soldiers and veterans. We know you have lived through difficult times and often taken on a heavy load to keep the home fires burning.
While it is always fitting to remember those service members who died in battle or as a result of wounds sustained in war, that is the specific purpose of Memorial Day, which we celebrate in May. Veterans Day, and this is an important distinction, is the day set aside to thank and honor all those who served honorably in the military — in wartime or peacetime. Veterans Day is largely intended to thank living soldiers and veterans for their service.
So join me today in acknowledging all veterans and their contributions to our national security. More importantly, join me in thanking the veterans of Clarksville — these special, dedicated, hardworking men and women in our community who give to others every day, and help to make Clarksville the Best Place in America to live and prosper.
God bless our veterans, and all our troops. God bless Clarksville, and God bless America.