Tennessee (2-0 | 0-0 SEC) at #16/14 Notre Dame (2-0 | 0-0 ACC)
Tuesday, November 11th, 2019 | 6:00pm CT
Notre Dame, IN | Purcell Pavilion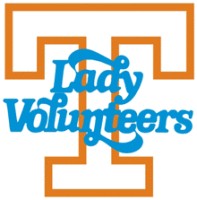 Knoxville, TN – Tennessee Lady Vols Basketball, which is receiving votes in both the AP and USA Today Coaches Polls, hits the road to face No. 16/14 Notre Dame at Purcell Pavilion in the Joyce Center on Monday night. Tip-off is set for 6:00pm CT.
The Lady Vols enter the game with a 2-0 record after winning their home opener and head coach Kellie Harper's first regular-season game at Thompson-Boling Arena vs. Central Arkansas on Thursday night, 63-36. UT opened the Kellie Harper era on the road last Tuesday evening with a hard-fought 72-68 victory over East Tennessee at sold-out Freedom Hall in Johnson City.
UND also comes into the match-up with a 2-0 mark after beating Loyola Maryland Friday night, 84-60. Notre Dame also opened the season on the road last Tuesday night, holding off Fordham, 60-55.
This is the 30th meeting in the series and the 10th straight year these teams have met. Though this is the fourth time UT and UND have played in November, it's the first time since 1996 they've met in the 11th month and even earlier than that season's contest on the 19th day of November.
Broadcast Information
Monday night's game will be televised nationally on ESPN2 with Adam Amin (PxP), Rebecca Lobo (Analyst) and Andy Landers (Analyst) on the call.
The contest also can be heard on Lady Vol Network radio stations and by audio stream, with Mickey Dearstone calling the action for the 21st season.
A link to the live audio stream can be found on each game's Hoops Central page or the Lady Vol schedule on UTSports.com.
For a list of Lady Vol Network affiliates, please click on the Fans tab at the top of UTSports.com, select Vol Network and then click on Vol Network Affiliates in the black bar at the top of the page.
Air time for games on the Lady Vol Radio Network generally occurs 30 minutes prior to tip-off.
SECN+ games are online broadcasts and are available only on WatchESPN via computers, smartphones and tablets.
All of the games included in the ESPN package (ESPN, ESPN2, ESPNU) and the SEC Network will be available through WatchESPN, accessible online at WatchESPN.com, on smartphones and tablets via the WatchESPN app, and streamed on televisions through Amazon Fire TV, Apple TV, Chromecast, Roku, Xbox 360 or Xbox One to fans who receive their video subscription from an affiliated provider.
Recapping Our Last Game
In just the third meeting in school history, the University of Tennessee defeated Central Arkansas, 63-36, in Thompson-Boling Arena on Thursday night.
After allowing 18 points to the Sugar Bears (0-1) in the first quarter, Tennessee (2-0) surrendered just 18 points the rest of the way to give head coach Kellie Harper her first regular season win on The Summitt. The effort enabled the Lady Vols to improve their record in home openers to 43-3 all-time.
In her first career start in a Lady Vol uniform, freshman guard Jordan Horston posted a team-leading 17 points on 7-of-9 accuracy from the field and 2-of-2 shooting from the three-point arc. She also pulled down five rebounds and dished out three assists in 27 minutes of duty.
Sophomore guard Zaay Green tossed in nine points, while freshman Tamari Key and sophomore Rae Burrell chipped in eight each. Key was one of five Lady Vols pulling down five rebounds and once again led UT with three blocked shots. She is averaging four per game through her first two contests.
Tennessee Lady Vol Leftovers From Thursday
Hot-Hand Horston
Freshman Jordan Horston started out a perfect 6-of-6 from the floor vs. UCA, including 2-of-2 from long range. She went on to a 7-of-9 effort with a game-high 17 points.
Newbies Getting Things Started
For the second-straight game, newcomers got things started offensively for Tennessee, scoring the first 16 points of the game (Jordan Horston – 8, Tamari Key – 6, Lou Brown – 2). In the previous game against ETSU, newcomers scored the first 17 points (Brown – 9, Horston – 4, McCoy – 2, Key – 2).
A Night of Firsts
Three new Lady Vols made their way into the starting lineup against Central Arkansas. Freshmen Jordan Horston and Tamari Key each made their first career starts, while redshirt senior Lou Brown made her first start at Tennessee.
Balanced Attack
All 11 active Tennessee players contributed at least two points in the win over UCA. Jaiden McCoy (left hand injury vs. ETSU) didn't play.
Tightening Up The Defense
After allowing UCA to score 18 points in the first quarter, UT bunkered down and allowed just seven points each in the second and third quarters. The Lady Vols then held the Sugar Bears to only four points in the fourth stanza, tying for the third fewest points allowed in a quarter.
Owning The Paint
The Lady Vols scored 46 of their 63 points in the paint while allowing the Sugar Bears just 14.
Preseason Recognition
Junior wing Rennia Davis is a member of the Wade Trophy, John R. Wooden Award, Women's Citizen Naismith Trophy and Cheryl Miller Award Preseason Watch Lists.
Davis was named to the SEC Coaches Preseason All-SEC First Team.
She was a second-team selection on the SEC Media Preseason squad.
Last season, Davis was an All-SEC Second Team choice by both the media and coaches and a WBCA All-America honorable mention choice.
About the Notre Dame Fighting Irish
Notre Dame returned five letterwinners, but no starters, from last season's NCAA Final Four runner-up squad that went 35-4.
The Fighting Irish have won six straight ACC regular-season titles.
UND welcomed four newcomers, including graduate transfers Marta Sniezek (Stanford) and Destinee Walker (North Carolina), and freshmen Sam Brunelle and Anaya Peoples, both McDonald's All-Americans.
Key returnees Mikayla Vaughn and Abby Prohaska have suffered injuries, leaving the Irish with seven scholarship players.
Recapping Notre Dame's Last Game
Katlyn Gilbert was the heroine of the night in her first career start, blowing past her previous career high of 14 points with a team-best 24 points to lead No. 16/14 Notre Dame to an 84-60 win over Loyola Maryland.
Freshman Anaya Peoples recorded her second straight game in double figures with a season-best 19 points to go with her seven rebounds.
Destinee Walker also contributed a big night with 19 points and six boards. Next, Sam Brunelle rounded out the double-digit scorers with a near double-double of 12 points and nine rebounds.
The Irish finished the game with a 48.5 shooting percentage, while Loyola was limited to 31.6 percent. The Irish also scored 42 of their points in the paint.
The Last Time These Teams Met
Freshman guard Zaay Green scored 15 points in the first half to put UT up 34-31 at the break, but No. 1/1 Notre Dame rallied in the second half to grab a 77-62 win at Thompson-Boling Arena.
Green finished the game with a career-high 19 points, eight rebounds and five assists, while senior forward Cheridene Green pulled down a team-high 11 rebounds for the Lady Vols.
Despite a four-point first-half effort, Arike Ogunbowale finished as the leading scorer for the Irish with 28 points, while Jackie Young posted a triple-double with 16 points, 13 boards and 10 assists.
Up Next On UT Lady Vols Schedule
Tennessee returns home to host in-state foe Tennessee State on November 14th.
Notre Dame continues its home stand, hosting Michigan State on Thursday.