Clarksville, TN – Thanksgiving is a time to reflect, a time to be grateful for all that we have been given. My favorite Thanksgiving Day memories growing up involve doing yard work and raking leaves with my dad. I'm sure this was designed to get us outside and out of my mother's hair while she prepared dinner. We then pivoted to kitchen cleanup duty after the meal.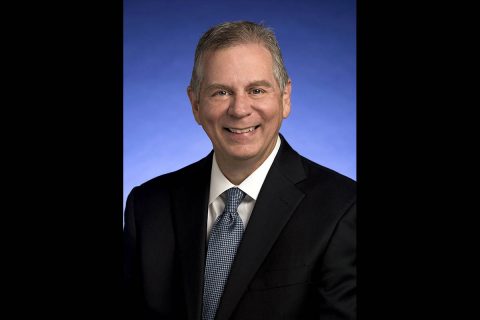 I suppose that those times with my family helped instill in me a sense of helpfulness and service to others. I'm thankful that those traits were nurtured in me, and that now I can put those instincts to work on behalf of the wonderful citizens of Clarksville.
As I approach the completion of my first year in office, I remain so very thankful for the confidence placed in me by Clarksville voters last November. It's been a fast, eventful and important year. I feel we are making good progress and good things are happening in our community. My pledge is to build on our successes and keep the momentum building.
Thanksgiving is such a great family time, and I remain blessed with the most wonderful family for which a man could ask. My wife continues to be my steadfast partner, working alongside as we both strive to make Clarksville stronger and more successful. My children and grandchildren continue to provide me more joy than I ever could have imagined.
My family and I will be out shopping locally this season and I would like to take this opportunity to encourage all residents to do the same. The return on our investment will be evident in our community.
Of course I am thankful that Money.com recently chose Clarksville as the Best Place to Live in America. For all our growing and striving, it's nice to have somebody take a hard look at our community and tell us we have built a strong, wholesome and interesting place to live, work and play. Sometimes, we have to remind ourselves to stop and smell the roses!
Yes, we have been blessed beyond our expectations. We have a dedicated Police Department whose mission is to be ever present, ever vigilant and to protect and serve. Chief Al Ansley and his team do a great job for our citizens. According to current statistics, we remain one of the safest communities in our state.
We have a dedicated Fire Rescue Department whose mission is to protect lives and property by preventing and minimizing the effects of fire, sudden illness, accidents and disasters. Chief Freddie Montgomery and his team are considered some of the most well-equipped and best trained fire personnel in Tennessee.
Our CDE Lightband, Clarksville Street Department and Clarksville Gas & Water provide superior service, many times behind the scenes. They keep us moving, they keep us environmentally sound and they manage our complicated infrastructure assets. Our Clarksville Parks and Recreation Department keeps our facilities in good shape while delivering sophisticated programming like our award-winning Clarksville Downtown Market. All this adds up to create Clarksville's outstanding quality of life.
It takes every single employee in each of our departments to get the job done. I am very thankful for this exceptional workforce and the services they provide to you, our citizens and customers. And I want to personally thank all of our city employees who will be scheduled to work over the Thanksgiving holiday.
I would like to take this opportunity to thank you, our citizens for the prayers, the support, the recommendations, the constructive criticism, and our friendship. I extend a special prayer of thanks for our troops at Fort Campbell, our veterans and their family members. I thank God for all of you and I wish for you and yours the most joyous of Thanksgivings.
Sincerely,
Joe Pitts
Mayor of Clarksville