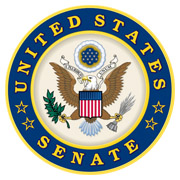 Washington, D.C. – This evening, Wednesday, December 4th, 2019, U.S. Senator Marsha Blackburn (R-Tenn.) spoke with Bloomberg Technology to discuss her concerns regarding youth use of TikTok, as well as her questions at today's Senate Commerce hearing on "Examining Legislative Proposals to Protect Consumer Data Privacy,"
On TikTok's Decision to Raise the Minimum Age for In-App Purchases: "I am pleased that they have changed the age. That is an important first step. Having these children streaming these videos, buying these emojis that can be converted to cash by the recipients, it is just inappropriate."
«Read the rest of this article»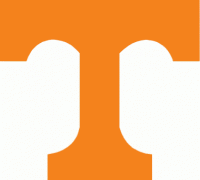 Knoxville, TN – Behind a staunch defensive effort, the #21 Tennessee Vols basketball team moved past Florida A&M, 72-43, Wednesday night in Thompson-Boling Arena.
The 43 points scored by the Rattlers (0-7) are the second fewest points scored by an opponent this season. It also marked the fewest points for Florida A&M this season. It is the third time this season the Vols (7-1) have held an opponent to fewer than 50 points.
The Vols limited the Rattlers to just 35.6 percent shooting from the field as only two Florida A&M players shot better than 50 percent from the field. Tennessee's 29-point margin of victory Wednesday night is the second highest margin of victory this season.
«Read the rest of this article»
Nashville, TN – Between Thanksgiving and Christmas, more than 1 million units of blood could be transfused in the United States. Individuals are urged to give a lifesaving gift this holiday season by making an appointment to donate blood or platelets and help the American Red Cross ensure a sufficient supply is available for patients throughout the holiday season.
Those with type O blood are especially needed.
«Read the rest of this article»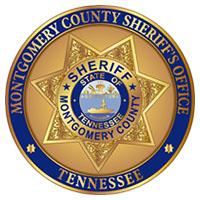 Clarksville, TN – Montgomery County Sheriff's Office (MCSO) investigators are asking for the public's assistance in locating a burglary suspect.
The burglary occurred at two homes in the 3000 and 5000 block of Old Clarksville Pike between 8:00am and 3:00pm on Tuesday, December 3rd, 2019.
Anyone with information on the burglary is asked to call Investigator Geoff Blanchard at 931.648.0611 ext 13408 or submit a tip with the new MoCoInfo App.
«Read the rest of this article»

Clarksville, TN – Austin Peay State University (APSU) is now 11,000 strong. More so actually. During a special celebration Wednesday morning, the University unveiled its official fall 2019 enrollment numbers, and Austin Peay's 11,048 students represent another record year for the University.
«Read the rest of this article»
Clarksville, TN – Clarksville Street Department and contracted removal crews continue to clear the massive amounts of trees, limbs and other yard debris left by the October 26th, 2019 wind storm.
«Read the rest of this article»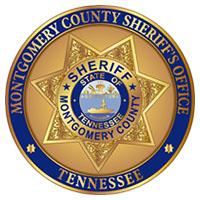 Clarksville, TN – The Montgomery County Sheriff's Office (MSO) would like to congratulate Javonte Jefferson, Jami Morrison, Collin Trout, Michael Wall, and Tyler Waugh on their completion of the Jail Field Training Officers (FTO) Program.
In recognition of their achievement, Montgomery County Sheriff John Fuson held a commencement ceremony on Friday, November 22nd, 2019. During the ceremony each deputy was sworn in before family and friends and received a certificate of completion.
«Read the rest of this article»

Clarksville, TN – The Austin Peay State University (APSU) athletics department welcomes all fans to Fortera Stadium at 10:30am, Friday, December 7th, 2019 as the football team departs for its NCAA Division I Football Championship second round contest at Sacramento State.
«Read the rest of this article»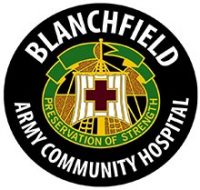 Fort Campbell, KY – A head and neck surgeon, or otolaryngologist, from Blanchfield Army Community Hospital was among the 42 Soldiers to qualify for the Army's Expert Field Medical Badge during EFMB testing sponsored by the 101st Airborne Division (Air Assault), November 15th -27th, 2019.
Capt. Alexander Lanigan, assigned to BACH's Ear, Nose and Throat Clinic, said he was inspired to earn his badge after working with Soldiers from operational units on Fort Campbell.
«Read the rest of this article»
Nashville, TN – On Monday, December 2nd, 2019, Tennessee Governor Bill Lee issued an executive order transferring the Tennessee Early Intervention System (TEIS) from the Tennessee Department of Education to the Tennessee Department of Intellectual and Developmental Disabilities to better align services for children with disabilities.
«Read the rest of this article»