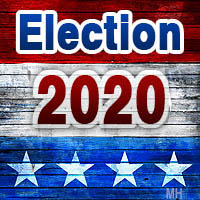 Clarksville, TN – On Thursday, January 16th, 2020, Right Way Clarksville will be hosting a forum for the office of Montgomery County Highway Department starting at 7:00pm.
The forum will be held at G's Pancake House, 803 South Riverside Drive, Clarksville.
This forum will include the republican's candidates that will appear on the ballot during the March 3rd, Presidential Preference Primary and County Primary.
The candidates will be Jeff Bryant and Kevin Griffy. Our meet and greet starts at 6:30pm.
At a later date we will include the independent candidates.
For more information contact Wallace Redd at wallaceredd@aol.com or 931.216.5640.