Clarksville, TN – Tennessee Riverkeeper, Inc. has filed a lawsuit under the Clean Water Act (CWA), against the City of Clarksville for violations of the CWA and the Tennessee Water Quality Control Act.
The Clarksville Sewage Treatment Plant (STP) has had four hundred twelve (412) violations within the past five years and over twenty-four million six hundred eighteen thousand five hundred ninety-one (24,618,592) gallons of untreated sewage released into the environment.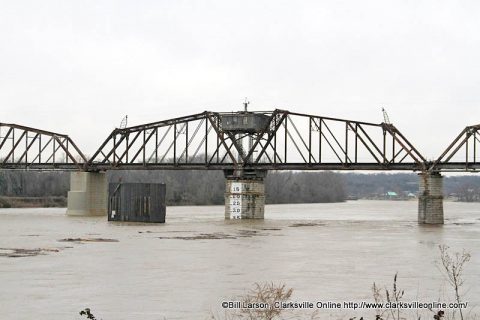 "Sewage is one of the biggest pollution threats to the Cumberland River. Tennessee Riverkeeper is seeking to reduce sewage pollution in the Cumberland Valley, addressing Clarksville's issues would go a long way in cleaning up our river," stated David Whiteside, Founder of Tennessee Riverkeeper.
Clarksville has six chronic overflow points, meaning five or more overflows occur at the same location in a year, including these lift station locations: New Meadowbrook, Oak Street, Ringgold Road, Savannah, Sherwood Forest, and Trice Landing.
"When raw sewage is discharged into surface water it carries with it bacteria and pathogens that can be a threat to public health." – David Whiteside, Founder of Tennessee Riverkeeper
Tennessee Riverkeeper's lawsuit also charges violations of the Permit and the Clean Water Act due to for failure to impose a moratorium on new sewer connections upstream of any location that has experienced chronic overflows.
The operational failures and discharges referenced above demonstrate a continuing pattern of pollution which degrades and threatens waters of the United States in violation of the Clean Water Act and state law. Tennessee Riverkeeper intends to prosecute these and similar or related violations in the appropriate judicial forum, including all violations which occur or continue after service of this notice and all violations revealed in the course of the litigation discovery process.
Tennessee Riverkeeper filed notice of intent to sue the City of Clarksville, Tennessee on November 15th, 2019 in federal district court.
For more information, please contact David Whiteside 205.527.7595 or see the complaint.
About the Tennessee Riverkeeper, Inc.
Tennessee Riverkeeper is a non-profit organization, founded in September 2009 by David Whiteside. The mission of Tennessee Riverkeeper is to protect the Cumberland and Tennessee River and the tributaries. David Whiteside serves as Executive Director and Riverkeeper.
Whiteside founded Black Warrior Riverkeeper, Tennessee Riverkeeper and Coosa Riverkeeper. Mark Martin an environmental attorney with over 30 years of legal experience, serves as chief prosecuting attorney. Tennessee Riverkeeper is governed by a Board of Directors.