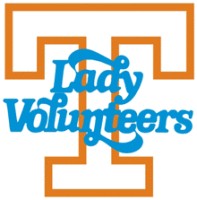 Knoxville, TN – The late Pat Summitt, legendary for her coaching and leadership of University of Tennessee women's basketball for 38 seasons and serving as a trailblazing role model for women all over the world, has been named to USA TODAY's "100 Women of the Century."

The news organization selected 100 influential women who've significantly impacted our country for a list to commemorate the 100th anniversary of the 19th amendment. The establishment of that amendment gave female citizens the right to vote in the United States in 1920.
From the world of sports, Summitt is in the company of Billie Jean King, Althea Gibson, Wilma Rudolph, Florence Griffith Joyner, Serena Williams and Venus Williams among others. The compilation is a who's who of women who've shattered barriers, provided examples and created opportunities for those who followed.
Summitt accumulated a 1,098-208 (.840) record at UT from 1974-2012, winning eight NCAA national championships, directing her teams to 18 NCAA Final Fours and winning a combined 32 (16 regular season/16 postseason) Southeastern Conference Championships. Every player who completed her basketball eligibility at Tennessee under Summitt's tenure earned a college degree.
While representing her country, Summitt earned a silver medal as a co-captain/player (1976) and later led her U.S. team to gold as a head coach (1984) at the Olympic Games.
Named the Naismith Coach of the Century in April 2000, Summitt was inducted into the Naismith Memorial Basketball Hall of Fame in Springfield, MA, on October 13th, 2000, the first time she was eligible for the Hall's ballot. A little more than a year earlier, Summitt was inducted into the Women's Basketball Hall of Fame in the 1999 inaugural class.
Affirmation that Summitt's impact extended far beyond the hardwood came on May 29th, 2012, when she received the Presidential Medal of Freedom from President Barack Obama during a ceremony at the White House. That honor is bestowed by the President of the United States to individuals who have made exceptional contributions to the security or national interests of America, to world peace, or to cultural or other significant public or private endeavors.