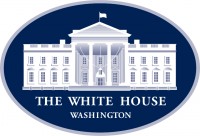 Washington, D.C. – "President Donald Trump said Wednesday he will send federal troops into Kenosha to assist local law enforcement after a third night of violence in the Wisconsin city left two people dead," Meghan Roos reports in Newsweek.

"We will NOT stand for looting, arson, violence, and lawlessness on American streets. My team just got off the phone with [Wisconsin Governor Tony] Evers who agreed to accept federal assistance," the President tweeted yesterday.
«Read the rest of this article»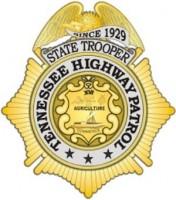 Nashville, TN – The Tennessee Highway Patrol (THP) Criminal Investigations Division (CID) seeks the public's assistance to identify individuals related to the vandalism of the Edward Carmack Statue atop of the state Capitol Motlow Tunnel entrance, on May 30th, 2020.
During the protest, approximately three individuals can be seen toppling the statue.
A reward of up to $2,500 is being offered for information leading to the arrest and conviction of the offender(s).
«Read the rest of this article»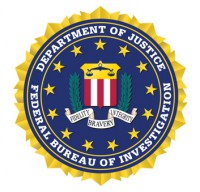 Nashville, TN – The Federal Bureau of Investigation (FBI) is seeking the public's assistance in identifying an unknown female who impersonated an account holder at an area bank in Middle Tennessee. Between August 5th and August 7th, the unknown female used the account holder's stolen identification to cash stolen checks from another bank to receive cash.
The female suspect may be wearing a wig and was seen operating a silver Dodge SUV and a blue Hyundai sedan during multiple drive thru transactions.
«Read the rest of this article»

Clarksville, TN – Austin Peay State University (APSU) track and field head coach Valerie Brown has been chosen as a mentor for the U.S. Track and Field and Cross Country Coaches Association (USTFCCCA) Female Coaching Mentorship Program, which begins its third year this fall.
«Read the rest of this article»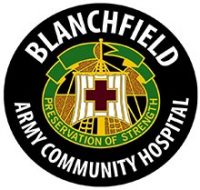 Fort Campbell, KY – In observance of the Labor Day federal holiday, Monday, September 7th, 2020 Blanchfield Army Community Hospital (BACH) outpatient services, including outpatient pharmacies, will be closed.
BACH Emergency Center, labor and delivery, inpatient services and supporting emergency services remain open 24/7.
The COVID Clinic and Triage Line will remain open on the holiday.
«Read the rest of this article»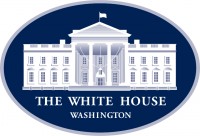 Washington, D.C. – "It's long past time for President Donald Trump's detractors to admit he has had quite a string of successes when it comes to foreign policy," Martha Boneta writes in Townhall.

"Trump was elected on high-profile domestic issues–cutting taxes, closing the borders, and deregulation. He has addressed all of these. But he also has been perhaps the most consequential president in our lifetimes with regard to foreign policy."
«Read the rest of this article»
Clarksville, TN – A section of Dunbar Cave Road will be closed to traffic for about 45 days for replacement of the bridge over the creek flowing out of Swan Lake.
The work is expected to start on Tuesday, September 1st, 2020 weather permitting.
«Read the rest of this article»
Clarksville Police will be watching for bus, school-zone infractions

Clarksville, TN – The Clarksville Police Department reminds everyone that a new public school year starts Monday, and local motorists are urged to be ready for increased traffic around school zones, added pedestrian traffic, and a return to the road of those big yellow school buses.
Clarksville-Montgomery County School System classes start with a half-day on Monday, August 31st and then resume with a half-day schedule on Tuesday, September 1st. Full-day schedules resume on Thursday, September 2nd.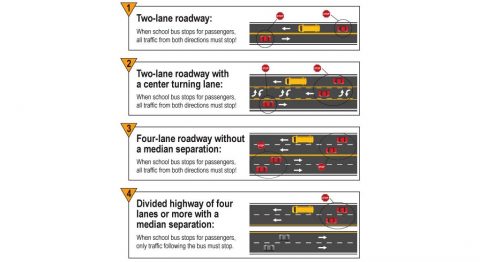 «Read the rest of this article»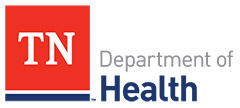 Nashville, TN – The Tennessee Department of Health (TDH) reports that there have been 145,743 confirmed cases of COVID-19 Coronavirus in Tennessee as of Thursday, August 27th, 2020. That is an increase of 1,693 cases from Wednesday's 144,050. There have been 1,627 (+23) confirmed deaths in Tennessee because of the virus.
There have been FORTY ONE new cases of the COVID-19 Coronavirus reported in Montgomery County. The total is at 2,418. There has been twenty eight deaths in Montgomery County due to the virus.
«Read the rest of this article»
By Alix Rogers and Krishna Ammisetty, Legal Aid Society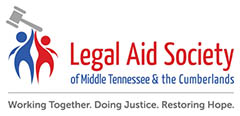 Nashville, TN – Imagine this scenario: You've worked at a job you have had for a few years. You like your work. You get along so well with your coworkers that you feel comfortable enough to discuss your pay with them.
However, discussing pay with coworkers violates a rule in your employee handbook prohibiting the discussion of pay with coworkers.
«Read the rest of this article»