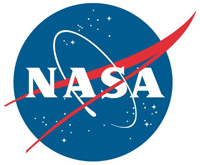 Washington, D.C. – NASA had a stellar year in 2022, with the spectacular Artemis I mission paving the way for future crewed flights to the Moon, dazzling images beamed back to Earth from the new James Webb Space Telescope, and more.
As the calendar turns to 2023, NASA is launching into a new era of human spaceflight. Looking for ways to bring the excitement of space exploration into your classroom or to learners at home? Here are some fun and engaging resources to get you started!
1. Explore NASA's return to the Moon with Artemis
The success of Artemis I in 2022 sets the stage for increasingly ambitious Artemis missions that will ultimately return humans, including the first woman and person of color, to the lunar surface.
Watch "To the Moon and Back: The Journey of Artemis I" and learn how NASA's massive Space Launch System – the most powerful rocket in the world – launched from the agency's Kennedy Space Center in Florida, sending the unpiloted Orion spacecraft on a pioneering journey around the Moon.
2. Go on a reading adventure with Moonikin Campos
What will future Artemis astronauts experience aboard Orion? NASA flew a manikin in the spacecraft's commander seat during Artemis I to find out.
Named "Commander Moonikin Campos" after Arturo Campos, a NASA electrical engineer who helped return the Apollo 13 crew to Earth, the manikin gathered vital data about vibration, acceleration, radiation, and more – information that will help protect future crews.
Take your students on a reading adventure with the Adventures of Commander Moonikin Campos and Friends, a three-part online comic book series.
3. Dive into the Artemis STEM Learning Pathway

The Artemis I STEM Learning Pathway e-newsletter provided ready-to-use content throughout the mission, and even though the flight is complete, this series remains available online!
Each edition's set of resources can be used individually or in combination to create a lesson plan. Topics focus on launch, science on the Moon, return and splashdown, future missions, and more.
4. Discover unexpected STEM careers at NASA
It's not all rocket science! The new Surprisingly STEM video series gives you a behind-the-scenes look at just a few of the unexpected roles that help NASA accomplish its goals in space and on Earth.
The first two episodes feature marine biologists and soft robotics engineers – with more exciting career profiles to come in 2023. See these episodes and explore other NASA STEM careers in the NASA Workforce and Careers video playlist.
5. Join a Student Challenge
What better way to get involved in NASA's missions than through authentic STEM experiences?
While many of the agency's Artemis Student Challenges are focused on higher education, there are K-12 options, too; teams of middle school and high school students are eligible to participate in Student Launch, and high school teams are also eligible to participate in the Human Exploration Rover Challenge and the Great Lunar Expedition for Everyone.
Annual challenges begin in the fall, but the new year is a great time to research them and plan ahead. Visit NASA's STEM Search and click the "Contests and Challenges" checkbox for a complete list of current student challenges.
6. Create 'Wow!' moments through hands-on STEM activities
Help your students discover their own abilities through hands-on activities developed by education experts with NASA's Next Gen STEM project. Visit the Next Gen STEM website for a wealth of K-12 lessons and activities focusing on a wide range of topics, from aviation and Earth science to the Moon and beyond.
7. Engage with astronauts aboard the International Space Station
Students and educators can engage directly with astronauts living and working aboard the International Space Station through educational Earth-to-space calls, or downlinks, offered by Next Gen STEM's "STEM on Station" initiative.
During a downlink, astronauts answer students' questions during a live event, which is broadcast worldwide on NASA TV. Visit the website to see the schedule and learn how your school can apply to host a downlink.
8. Connect and subscribe to learn about new opportunities and resources
Don't miss out on new opportunities! Educators are welcome to join the NASA CONNECTS community of practice to stay up to date on the latest NASA resources, collaborate with fellow educators, and find out about exclusive events.
Teachers, parents, and students can also sign up for the NASA EXPRESS digital newsletter, which delivers the latest STEM resources and opportunities every Thursday.