#2 Tennessee (18-3 | 7-1 SEC) at Florida (12-9 | 5-3 SEC)
Wednesday, February 1st, 2023 | 6:00pm CT / 7:00pm ET
Gainesville, FL | Exactech Arena | TV: ESPN2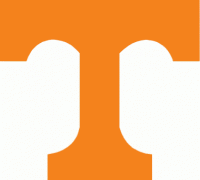 Knoxville, TN – Coming off an undefeated week in front of its home crowd, the No. 2 Tennessee Vols basketball team hits the road once again this week, traveling to take on Florida on Wednesday at 6:00pm CT.
Fans can catch Wednesday's game on ESPN2 and online or on any mobile device through WatchESPN. WatchESPN can be accessed through the ESPN App, or online at espn.com/watch. Kevin Fitzgerald (play-by-play) and Jimmy Dykes (analyst) will have the call.

Fans can also listen live on their local Vol Network affiliate to hear Bob Kesling and Bert Bertelkamp describing the action.

Taking a brief hiatus from conference play this past Saturday for the SEC/Big 12 Challenge, Tennessee (18-3, 7-1 SEC) defeated No. 10 Texas in front of a sold-out crowd at Thompson-Boling Arena, 82-71.
Senior Olivier Nkamhoua exploded for a career-high 27 points on 12-of-15 shooting, while All-America candidate Zakai Zeigler had his third-career double-double with 22 points and 10 assists. The Vols have now won six of their last seven games against AP top-10 opponents.

Since Rick Barnes took over the reins of the program prior to the 2015-16 season, Tennessee is 8-2 against Florida, including a current streak of three wins in a row. Wednesday marks Tennessee's first trip to game at Florida since January 19th, 2021, and first time in front of a non-reduced capacity crowd at Exactech Arena since January 12th, 2019.
The Series
Tennessee leads its all-time series with Florida, 80-58, dating to 1927.
But when the series is contested in Gainesville, the Gators hold a 36-26 advantage.
Tennessee is 1-4 in its last five trips to Exactech Arena, with the lone win in that span coming in 2019, when the Vols were ranked No. 3.
The Volunteers won last season's lone meeting, rallying from a 13-point deficit to post a 78-71 victory in Knoxville.
Santiago Vescovi was 5-for-8 from 3-point range in last season's win over Florida. His 23 points tied a then-career-high.
The UT Vols have won six straight SEC true road games (nine straight SEC games away from home including the 2022 SEC Tournament).

In SEC road games, the UT Vols are undefeated and allow only 54.0 points per game.

Tennessee's four-game win streak is the longest active win streak among league teams.
Scouting Report
The Vols have held the No. 2 spot in the NCAA's NET ratings since January 3rd.
During SEC play, Tennessee leads the league in scoring defense (55.1 ppg), field-goal percentage (.478), 3-point percentage (.356), FT percentage (.777), assists (17.6) and assist/turnover ratio (1.42).
In its last 24 games against SEC opponents, the Vols are 22-2 with wins over every league opponent except Alabama (no meetings).
Reigning SEC Player of the Week Zakai Zeigler is averaging a league-best 7.3 assists during SEC play and has dished out 27 assists in UT's last three games.
In UT's two wins last week, Santiago Vescovi led the team in rebounding with 7.5 per game. He is three 3-point makes shy of fourth place on the program's all-time list.
Tennessee has two wins over teams with a current top-10 NET rating—No. 8 Kansas and No. 9 Texas. UT is one of only six teams in the country that can claim that.
During the Barnes era, Tennessee has appeared in the top three of the AP poll 11 times. The Vols made three total top-three appearances in program history before Barnes' hiring.
The Nation's Best Defense
For the 10th straight week, the Volunteers own the best adjusted defensive efficiency in the country per KenPom, allowing only 84.1 points per 100 possessions.
Tennessee owns the nation's best scoring defense (54.5 ppg), field-goal percentage defense (.345) and 3-point defense (.220).
10 times this season, the Vols have held their opponents to 50 points or less.
Only three teams have reached the 70-point mark against these Vols.
Only four opposing players have scored 20 or more points against the Vols this season.
In 21 games, Tennessee opponents have managed to make only 103 3-pointers—just 4.9 per game.
Tennessee has trailed at the break only three times this season and is outscoring its opponents 35.5 ppg to 25.0 ppg in first-half action (+10.5 ppg).
About the Florida Gators
Florida (12-9, 5-3 SEC) is coming off a 64-50 loss at No. 5 Kansas State in the SEC/Big 12 Challenge Saturday but has won five of its last six games in SEC play.
The Gators' three SEC losses—at Auburn and twice against Texas A&M—have come by a combined eight points.
Wednesday's matchup against Tennessee marks Florida's ninth Quadrant 1 game of the season. The Gators, who are currently ranked No. 50 in the NET rankings, are 1-7 in Quad 1 games so far this season, with the lone win coming at Mississippi State.
Todd Golden is in his first season as Florida's head coach, arriving in Gainesville after three seasons as the head coach at San Francisco, where he led the Dons to a 57-36 (.613) record and an appearance in the 2022 NCAA Tournament. As a player, Golden starred at Saint Mary's from 2004-2008, leading the Gaels to two NCAA Tournament appearances.
Once again leading the way for the Gators this season is 2022 second-team All-SEC selection and fifth-year player Colin Castleton, who has team-leading totals in points (14.9 ppg), rebounds (7.6 rpg), blocks (3.2 bpg) and steals (1.0 spg).
Castleton's 67 total blocks this season, as well as his 3.2 blocks per game, rank third in all of Division I. As a team, Florida blocks 6.0 shots per game, which is also third among all Division I teams.
Castleton has failed to reach double-figure scoring in only three games this season and is averaging 15.5 ppg in SEC play.
Florida's defense ranks eighth in the nation in adjusted defensive efficiency, according to KenPom. The Gators' offense ranks 147th.
Last Clash With The Gators
Solid play on both ends in the second half helped No. 18 Tennessee come from behind to defeat Florida, 78-71, on January 26th, 2022, at Thompson-Boling Arena.
Santiago Vescovi scored a career-high-tying 23 points. His big night came primarily from beyond the arc, as he sank 5-of-8 from 3-point range.
Freshmen Kennedy Chandler and Zakai Zeigler also scored in double figures with 17 and 11, respectively. Zeigler was accurate from beyond the 3-point arc, making 3-of-5.
Chandler was automatic from the free-throw line, making all six of his attempts.
The Big Orange out-rebounded Florida, 34-24 and tallied 22 assists to Florida's 15.
Tennessee finished the game 17-for-18 (.944) at the free-throw line Florida began the game shooting 5-of-6 on 3-pointers and 8-of-11 from the floor. Tennessee's offense found an answer after the under-12 media timeout, sinking three treys in a row—two from Ziegler and one from Chandler—to bring the Big Orange back from a 13-point deficit to within four. Vescovi cashed in eight points in the last two minutes, as Tennessee trailed, 42-34, at the break.
Tennessee played a complete second half to complete the comeback over the Gators. The Vols held Florida to only 29 points in the period and capitalized on an 11-2 run lasting five minutes in the middle of the frame. UT fired at a 50 percent clip from the floor in the second half and could not miss at the line, making all 13 attempts from the charity stripe.
Golden Faced Barnes As A Player
Florida head coach Todd Golden was a senior at Saint Mary's when the Gaels faced Rick Barnes' Texas squad in Austin, Texas on January 5th, 2008. The 14th-ranked Longhorns logged an 81-62 win over the 24th-ranked Gaels.
Golden started and totaled six points, five rebounds and three assists in 26 minutes of action.
D.J. Augustin led Texas with 30 points and went on to win the Bob Cousy Award.
The loss put Saint Mary's record at 12-2, and the Gaels went on to finish second in the West Coast Conference (behind Gonzaga) before losing to Miami (Fla.) in the first round of the 2008 NCAA Tournament.
UT Vols Perfect at No. 2
Tennessee is undefeated when it's ranked No. 2 in the AP poll at tipoff.
The second-ranked Vols defeated Auburn and top-ranked Memphis consecutively in February of 2008. The road win at Memphis propelled Tennessee to its first-ever No. 1 ranking.
Tennessee Volunteers Enjoyed an Impressive January
Tennessee went 7-1 in the month of January and enter February just two wins shy of the 20-win mark.
The Vols owned a +18.9 scoring margin, a +7.5 rebound margin and a +2.5 turnover margin in January while shooting .493 from the field and .365 from deep.
No Dropoff Post-KC
Kennedy Chandler starred for the Vols as a stellar one-and-done point guard last season before being selected 38th overall in the NBA Draft. Check out how Zakai Zeigler's sophomore stats this season stack up against Chandler's stats from last year.

PLAYER GP PPG RPG APG | TOTAL A/T
Chandler 21 13.2 2.9 5.05 | 106 1.89
Zeigler 21 11.2 3.0 5.14 | 108 2.30
Olivier Delivering On Offense
Senior forward Olivier Nkamhoua is shooting 37-of-54 (.685) from the field since the calendar flipped to 2023.
Overall this season, he has shot 50 percent or better from the field in all but five games.
He is one of only five players in Division I to have three or more games this season in which he scored 20 or more points while shooting 80 percent or better.
On January 7th at South Carolina, he tied a Tennessee program record by shooting 10-for-10 from the field during a 21 and 10 double-double performance.
Nkamhoua also starred in the Vols' big win over Texas on January 28th, dropping a career-high 27 points on 12-of-15 shooting.
A starter in every game, Nkamhoua is UT's second-leading rebounder (5.09 rpg) and third-leading scorer (11.0 ppg). His 44 assists also are the third-most on the team.
Next Up For UT Men's Basketball
The Tennessee Vols basketball team returns to Thompson-Boling Arena for another home top-25 matchup this Saturday, taking on No. 25 Auburn. Tipoff is set for 1:00pm CT on ESPN.