Clarksville, TN – The City of Clarksville announced today that vendor applications are now open for the 34th and final Riverfest, which will take place on September 8th and 9th at McGregor Park.
Riverfest is an annual celebration of the Cumberland River that has been a staple of the Clarksville community for over three decades. This year's festival promises to be a memorable one, as it marks the end of an era.
"While it's sad to see Riverfest come to an end, we're excited to close out this chapter with a bang," said Clarksville Mayor Joe Pitts. "For over 30 years, Riverfest has been a cornerstone of the Clarksville community, and we're proud of all that it's accomplished. We're looking forward to seeing everyone come out and celebrate one last time."
Riverfest has become known for its live music, delicious food, and family-friendly activities. This year's festival will feature a variety of local and regional performers, as well as a diverse selection of food and craft vendors.
The start of something new
While this will be the final Riverfest, Mayor Pitts confirmed that plans are underway for a new event next year. "We're excited to see what the future holds," he said. "We want to create an event that continues to bring the community together, and we will welcome public input in the coming months as we begin planning for next year."
Vendor applications for the final Riverfest are now open, and interested parties can apply online at the official Riverfest website. Applications will be accepted through June 19th.
For more information about Riverfest and to apply as a vendor, visit the official website at www.clarksvilleriverfest.com.
About the Clarksville Parks and Recreation Department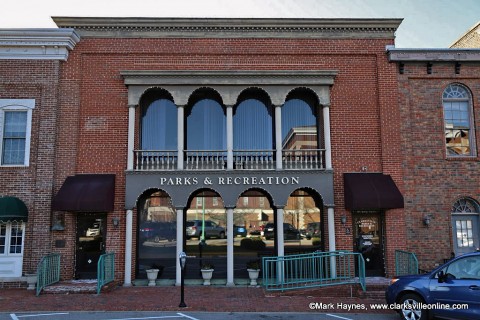 Clarksville Parks and Recreation Department provides a variety of indoor/outdoor programs, facilities, nature activities, and entertainment events for people living in Clarksville, Montgomery County, and Fort Campbell. These free or reasonably priced, year-round experiences help residents enhance their health, wellness, and social engagement — resulting in a stronger, better community.
The Clarksville Parks and Recreation Department offers a wide variety of recreational facilities and activities for all ages, maintains more than 700 acres of parks and facilities, provides 22 park facilities that offer a variety of amenities, including playgrounds, picnic areas, walking trails and pavilions or picnic shelters and maintains three community centers with year-round programming for youth, adults and seniors, as well as four public swimming pools
The Clarksville Parks and Recreation Department is located at 102 Public Square, Clarksville.
To learn more call 931.645.7476.