Topic: Babies

Silver Spring, MD – The U.S. Food and Drug Administration (FDA) has approved Tivicay (dolutegravir) tablets and Tivicay PD (dolutegravir) tablets for suspension to treat HIV-1 infection in pediatric patients at least four weeks old and weighing at least 3 kg (6.61 pounds) in combination with other antiretroviral treatments.
«Read the rest of this article»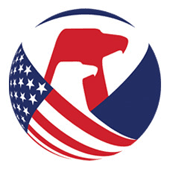 Washington, D.C. – The U.S. Consumer Product Safety Commission (CPSC) is warning parents and caregivers about the dangers of popular inclined sleep products for infants, citing the findings of a new study.
The study is part of a growing body of evidence showing that inclined sleepers with higher angles do not provide a safe sleep environment for infants.
Several inclined sleepers have previously been recalled by the CPSC.
«Read the rest of this article»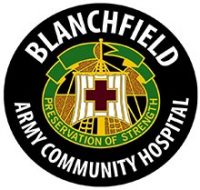 Fort Campbell, KY – Babies born at Blanchfield Army Community Hospital can receive a new book, free, each month until age five from a non-profit child literacy program offered in Tennessee and parts of Kentucky designed to expose even the youngest children to reading.
A registration card is available in the patient admission packet each new mother receives during her stay on the hospital's Mother Baby Unit. Parents simply complete the card and return it to their nurse before discharge and a hospital volunteer will enter their enrollment information into the system.
«Read the rest of this article»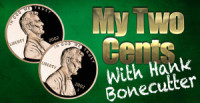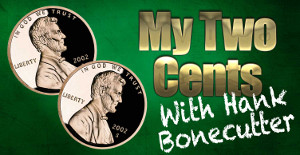 Clarksville, TN – This week I've had the privilege of working with a young lady I had never met.
If you followed our series of articles, "Miscarriage, One Woman's Story" we brought you the story of Candace Baker and her recent miscarriage.
Throughout my career, I've had the opportunity to tell the real stories of real people and their tragedy and triumph. Their pain and grief. Their victory and defeat.
«Read the rest of this article»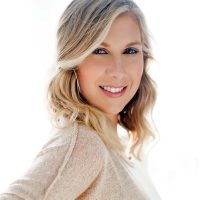 Clarksville, TN – **Editor's Note** This is the final installment of our series, written by Candace Baker, sharing her recent miscarriage and the grief and sadness of this event. She wanted to share her story in hopes of helping other women who have been through the same experience. Clarksville Online thanks Candace for her willingness to share her story with our readers, and for her courage to come forward. We share her hope that we've been able to help others who are grieving the loss of a loved one. Now, in her own words:
Putting this event into words, has been incredibly therapeutic. My husband initially encouraged me to get used to verbalizing my feelings, the fact that I had a miscarriage so that I can get used to the reality of it.
«Read the rest of this article»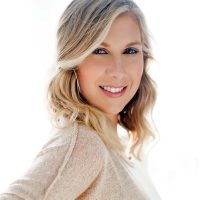 Clarksville, TN – Editor's Note: Today is part one of a three-part series, as told by Candace Baker, about her recent miscarriage and the joy, pain, and grief she has been through. She agreed to tell her story so that other's would find strength and comfort in knowing that they were not alone. Reader discretion is advised as some details about her experience are graphic and could be disturbing to some. Now, in her own words:
My husband and I have two amazing little boys. Our oldest is six and our youngest is four and they are absolutely the most hilarious, brilliant, and wonderful children. I say that with clearly no bias.
We have two big dogs who act as the food spillage cleanup crew and a ferret who proves that my husband and I shouldn't be allowed to go to a pet store without adult supervision.
«Read the rest of this article»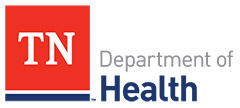 Nashville, TN – The last few weeks and months of pregnancy are an important time for a developing baby's organs to be fully prepared for birth and life. Those babies who are born before 37 weeks of pregnancy are completed are considered premature or preterm, and may face a variety of short- and long-term health challenges.
Numerous state and national efforts to reduce the rate of premature births have made commendable progress, but Tennessee and the rest of the nation still have room for improvement.
«Read the rest of this article»
Harmful Effects to Baby May Include Lower I.Q. for Life

Nashville, TN – An occasional glass of wine. A cigarette. A pain pill, prescribed by a doctor. All three are perfectly legal, yet each may cause harm to an unborn baby. Effects can range from short- to long-term, from behavioral and learning issues to a withdrawal syndrome the baby endures right after birth, to physical defects. Some or all of these can have an adverse impact over the baby's entire life.
A group of health, medical and government professionals from Tennessee is combining strengths to help more women of child-bearing years understand the potential dangers of alcohol, nicotine and prescription medicines. «Read the rest of this article»

Nashville, TN – The majority of babies born in Tennessee are healthy, free from diseases and disorders. A few, however, arrive with rare conditions or illnesses that may be treated more effectively if identified early.
For this reason, the Tennessee Department of Health has expanded its newborn screening laboratory testing to six days a week and is increasing testing to cover more disorders. «Read the rest of this article»
American Heart Association Scientific Statement
Dallas, TX – Fetal heart experts working with the American Heart Association have developed guidelines to help healthcare providers care for unborn babies with heart problems, as well as their families.
The statement, Diagnosis and Treatment of Fetal Cardiac Disease, is published in the American Heart Association journal, Circulation.
«Read the rest of this article»