Topic: Banking
Consumers Union Offers Recommendations For Making It Easier For Consumers To Move Their Money To A New Bank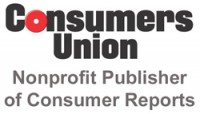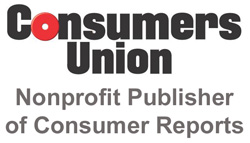 San Francisco, CA – Public outrage over unfair bank practices and rising fees has prompted more and more consumers to consider switching to new financial institutions in search of better deals.  But consumers can face a myriad of obstacles that can make switching banks a hassle, according to a new report by Consumers Union, the policy and advocacy arm of Consumer Reports.
"Consumers may be fed up with their bank but they can encounter roadblocks that make moving their money a real headache," said Suzanne Martindale, staff attorney for Consumers Union.  "Some bank policies are designed to make it challenging for customers to walk away.  That creates customer inertia and stifles competition, making banks less responsive to what consumers need." «Read the rest of this article»
Is it time to switch banks? Consumer Reports offers tips on what to expect.

Yonkers, NY – Consumers who say they're furious at behemoth banks for their lending practices, fees, account requirements and various other reasons, can get ready to vent some more, says Consumer Reports latest cover story investigation. «Read the rest of this article»

Fort Campbell Federal Credit Union broke ground Monday on their newest branch, set to open in the summer of 2010 on Dover Crossing in Clarksville. The 8,500 square foot branch will be the credit union's tenth branch overall and its third new location to open since the beginning of 2009. The state-of-the-art branch will be located on Dover Crossing just off of Fort Campbell Boulevard and will create approximately 15 new jobs in the area.
"Since opening our charter in 2004 to allow us to serve anyone who lives, works or attends school in the counties of Montgomery and Stewart in Tennessee and Christian, Trigg, and Todd in Kentucky, we have steadily added locations to accommodate our growing membership." says Stewart Ramsey, President and CEO of Fort Campbell Federal Credit Union.
«Read the rest of this article»