Topic: bankruptcy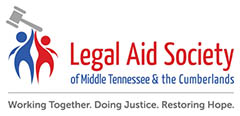 Nashville, TN – The Legal Aid Society of Middle Tennessee and the Cumberlands, Tennessee's largest nonprofit law firm, announced today that it will be offering free legal advice over the phone in the wake of the coronavirus (COVID-19) pandemic.

"This is a challenging time for many in Middle Tennessee who are facing unexpected changes to their lives, such as the sudden loss of a job or overwhelming debts," said DarKenya W. Waller, executive director of Legal Aid Society.
«Read the rest of this article»
Anaheim, CA – The majority of patients without health insurance who were hospitalized for heart attack, stroke or coronary artery bypass graft (CABG) surgery experienced catastrophic healthcare expenses before passage of the Affordable Care Act, according to preliminary research presented at the American Heart Association's Scientific Sessions 2017, a premier global exchange of the latest advances in cardiovascular science for researchers and clinicians.
«Read the rest of this article»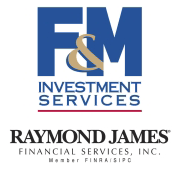 Clarksville, TN – July was certainly eventful in terms of market movements and economic news. Stocks were up for the month, with the S&P 500 posting its biggest monthly gain since January, making up for its decline in June.
All the major indices ended July in higher territory after housing prices posted their largest gain in seven years and the Commerce Department reported that advanced estimates show that gross domestic product grew more than forecast in the second quarter. «Read the rest of this article»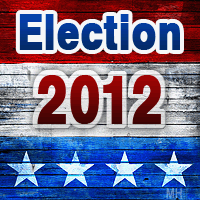 Clarksville, TN – The race for Clarksville City Council in Ward 9 turned ugly this week.  What had been a fairly low key, non eventful door to door campaign among four candidates, has been turned up a notch between challenger Jeff Robinson and the incumbent Joel Wallace.
During a TV taping this week  for the Leadership Clarksville Political Forums, Wallace called out Robinson for his handling of the Parking Authority while serving on that board, then questioned Robinson for hiring an out of town attorney to handle his bankruptcy following the 1999 tornado.
Robinson and his wife own the Blackhorse Pub and Brewery in downtown Clarksville.
«Read the rest of this article»
Clarksville, TN – The City of Clarksville has been advised by attorneys "not to discuss issues that might be the subject of negotiations between the City and TMS."  This according to mayor's spokeswoman Jennifer Rawls, when asked about the status of Liberty Park.
In exclusive reports from WJZM and Clarksville Online, TMS Contracting has been embroiled in a legal battle with a former sub-contractor, Rust of Kentucky, over wrongful termination.  A bankruptcy judge ruled on February 7th  in favor of Rust, awarding the Kentucky company 4.8 million dollars in damages.  TMS and it's insurance carrier Zurich, are appealing that ruling.
Sources indicate that Thom Spigner is finished with the project, and has sold all of his equipment, including personal items, to pay legal bills, and keep from filing bankruptcy. «Read the rest of this article»
Clarksville, TN – An appeal is being filed in bankruptcy court disputing a 4.8 million dollar judgement awarded in a wrongful termination lawsuit filed against the contractor hired to build Liberty Park.  In an exclusive story on WJZM and Clarksville Online, a subcontractor hired by TMS Contracting was awarded the judgement after it was determined they were unjustly fired from the project.  TMS Contracting is the contractor approved by the City of Clarksville to build the Marina.
Rust of Kentucky had been hired by TMS to do the dirt and excavation work, but according to Mark Rust, president of Rust of Kentucky, inadequate studies and wet conditions prevented his company from doing the work they were hired to do.
«Read the rest of this article»
Clarksville, TN – A bankruptcy court has awarded a multimillion dollar judgement against the company hired by the City of Clarksville to build the new marina at fairgrounds park.
In a judgement signed by U.S Bankruptcy Judge Joan Lloyd, dated February 7th 2012, the court determined that Rust of Kentucky was wrongfully terminated by TMS Contracting and held them and their bonding company Fidelity and Deposit Company of Maryland, liable for 4.8 million dollars in damages.
TMS Contracting was awarded the contract to build the new marina, and TMS hired Rust of Kentucky as a sub-contractor, to do excavation and ground work at the Fairgrounds site.  Weather conditions, and soil conditions prevented Rust from doing its work, causing delays in the project.
«Read the rest of this article»
With each passing day, things are changing in Clarksville.  One of the best things about our community has been the rich history of family owned businesses.  A couple of them have closed this year and it makes me sad.
Swift Cleaners closed earlier in the year due to the changing trends of society and lack of business.  With locations on Crossland Avenue and Wilma Rudolph Boulevard, Swift Cleaners had been a Clarksville mainstay.
My family had a rich history in the cleaning business as my late grand father John Johnson owned the Clarksville Laundry.  At the time, it was one of the biggest businesses in town, and Johnson was a pillar of the community. «Read the rest of this article»
San Mateo, CA – Despite lingering concerns about the U.S. economic recovery, Americans worry more about having their online privacy violated (25%) than declaring bankruptcy (23%) or losing their job (22%). Coinciding with Data Privacy Day today, new survey research by Opera Software in the United States, Japan and Russia examines what people worry about online.
Internet fraud as a result of online privacy violations was among the top four concerns in all three countries, recorded between 22 and 29 percent of respondents. Distress over being hurt in a traffic accident topped the lists in Japan (35%) and United States (27%), while relationship problems kept 40% of Russian respondents awake at night. Relationship drama and pandemics like swine flu tied for second place in Japan's worries (34%). «Read the rest of this article»
You are being told that we must pony up for Wall Street's mistakes over the past 20 years. You are being told that if you do not it will only cost you more in the long run. You are being told that if you do not do so, the world as we know it will cease to exist. That part, at least, is correct.
For the past twenty years, beginning with the Reagan administration, economic war has been waged on you, the middle class. The champions of the "free market" demanded that all fetters, all regulations, be removed from the market. It was claimed that regulations were bad, that they prevented the market from operating "efficiently", that the "freer" the market, the more we would all benefit. «Read the rest of this article»