Topic: Bernie Sanders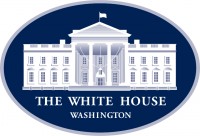 Ripon, WI – VICE PRESIDENT MIKE PENCE: Well, hello, Wisconsin! (Applause.) Thank you for that warm welcome. To Congressman Glenn Grothman, Congressman Bryan Steil, to state senators, members of the state legislature, honored guests, my fellow Americans: It is good to be here in Ripon, Wisconsin, the birthplace of the Republican Party. (Applause.) And it is great to be back in the Badger State with so many great Americans. (Applause.)
I thank you all for being here today. But allow me to begin by bringing greetings from another great fan of the Badger State. He's a man who loves the state of Wisconsin, he's been fighting to keep the promises that he made to the people of this state every day for the last three and a half years, and he was in this state just not too long ago. So allow me to bring greetings from the 45th President of the United States of America, President Donald Trump. (Applause.)
«Read the rest of this article»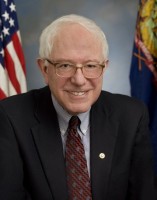 BURLINGTON, Vt. – As crude oil prices jumped to the highest level in six months, Senator Bernie Sanders urged federal regulators yesterday to stop speculators from artificially driving up prices.
Sanders said the Commodity Futures Trading Commission should use its emergency powers – which include the authority to impose speculation limits, increase margin requirements, and suspend trading – in order to ensure that oil prices accurately reflect supply and demand.
"I hope you will seize this opportunity to redefine the CFTC as a strong regulator that will do everything within its power to benefit consumers," Sanders said in a letter to Gary Gensler, the commission's new chairman.
The price of crude oil rose to more than $65 a barrel yesterday. The price has vaulted 70 percent higher since mid-January. The run up in prices is happening despite dropping demand for gasoline, jet fuel and other oil products. According to the federal Energy Information Administration, demand for gasoline over a four-week period that ended May 22 averaged about 9.2 million barrels a day, down 0.4 percent from the same period last year. The International Energy Agency predicts global demand for oil will drop this year to its lowest level since 1981. «Read the rest of this article»

Citizens have until 5:00 PM Tuesday, July 24th, to fax / email their testimony to the Senate Rules Committee on S1487, Senator Diane Feinstein's weak election reform bill, which threatens to eliminate the ban on paperless electronic voting contained in Rep Rush Holt's bill, HR 811. Georgia election officials oppose HR 811 because it threatens our system of paperless electronic voting in Georgia; Defenders of Democracy supports HR 811 for the same reason. Take These Actions NOW
1. Submit your public testimony to Senator Feinstein for the Wednesday, July 25th, Rules and Administration Committee Hearing on S 1487. Testimony MUST be received by Tuesday 5PM and it will be included in official record. Send email to: or fax to: Sue Wright 202 224 5400. State BEFORE your comments that you are providing testimony or comments for submission into the record of S1487 hearings. Include your name, organization, address, and other pertinent contact information, and be sure that it is submitted by 5 p.m. Eastern time Tuesday. «Read the rest of this article»