Topic: Bush administration
I recently read the following George Orwell quote:
In a world where the prime necessities were money, titled relatives, athleticism, tailor-made clothes, neatly brushed hair, a charming smile, I was no good.
My initial impression was just WOW; what a great sentence.  My eyes lingered over the last four words, "…I am no good."   The ending conveyed sense of worthlessness and low self esteem.  But its Orwell, "1984" and "Animal Farm" aren't exactly "feel good" reads.  But he "was no good" compared to what? «Read the rest of this article»
We suffer in our remembrance of 9/11, because of the terrible loss of innocent lives on that grim day. We also suffer because 9/11 was seized as an opportunity to run a political agenda… It is not simply 9/11 that needs to be remembered. We also need to remember the politicization of 9/11 and the polarizing narrative which followed… As we were all victims of 9/11, so we have become victims of the interpretation of 9/11. ~~ Dennis J Kucinich, 9.11.08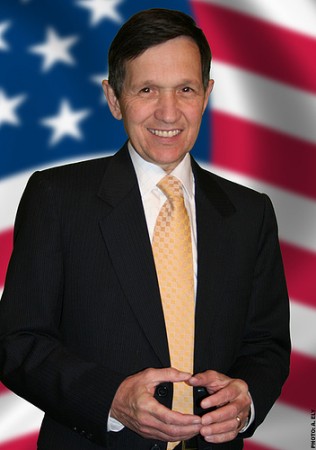 This is a reprint of Mr. Kucinich's Op/Ed statement:
America must move from the errant, retributive justice of 9/11 to a healing, restorative process of truth and reconciliation.
Before the Congress adjourns, I will bring forth a new proposal for the establishment of a National Commission on Truth and Reconciliation, which will have the power to compel testimony and gather official documents to reveal to the American people not only the underlying deception which has divided us, but in that process of truth seeking set our nation on a path of reconciliation.
We suffer in our remembrance of 9/11, because of the terrible loss of innocent lives on that grim day. We also suffer because 9/11 was seized as an opportunity to run a political agenda, which has set America on a course of the destruction of another nation and the destruction of our own Constitution. And we have become less secure as a result of the warped practice of pursing peace through the exercise of pre-emptive military strength. «Read the rest of this article»
Sorry, Mr. Bush. Stay out of my bedroom. Keep your nose out of my medicine cabinet.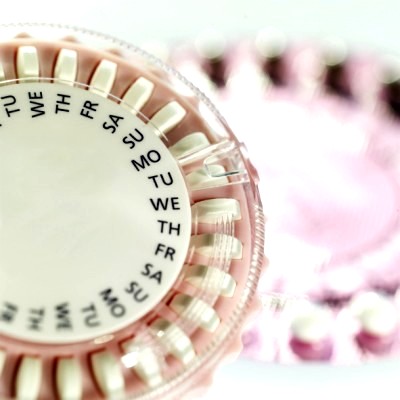 With six and a half long months left in office, President Bush and his administration, specifically the United States Department of Health and Human Services, still have time to tinker with laws and regulations that that challenge our civil liberties, human rights, and a woman's right to choose. President Bush may soon have a new and controversial regulatory issue before him, one that flies in the face of existing laws and which does not need Congressional approval to be put in place.
"One of the most troubling aspects of the proposed rules is the overly-broad definition of "abortion." This definition would allow health-care corporations or individuals to classify many common forms of contraception – including the birth control pill, emergency contraception and IUDs – "abortions" and therefore to refuse to provide contraception to women who need it."
— Sen. Hillary Clinton and Sen. Patty Murray in a joint letter to HHS

Yes, the abortion/contraception issue is back on the front burner, this time in the form of a HHS draft regulation that essentially redefines "pregnancy" and could impact every single woman in the country seeking contraceptive services. While the HHS draft is still under debate with no timetable for submission or a seal of approval, its opponents suggest that the changes in regulations fall within the ideological scope of the Bush administration.
The potential law/regulation sparks debate to the most minute moment in time: when conception actually occurs, and could place the idea of "contraception" in the category of abortion. At best, the draft proposal could restrict or limit access to birth control for millions of women. The words "barefoot and pregnant" are not that far back in our legislative history. «Read the rest of this article»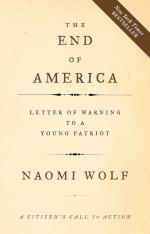 Naomi Wolf, author of the groundbreaking book The Beauty Myth, has been on the speaker circuit promoting her latest book, The End of America: Letter of Warning to a Young Patriot. It is a different track that her prior emphasis on women's rights and feminism. The End of America is "a harbinger of an age that may finally see the patriarchal realm of political discourse usurped."
Wolf enters a male-dominated political commentary arena dominated by men to make a compelling argument for civil rights. Her analysis falls closer to the bones of political discourse as presented by Emma Goldman, and presents her case with an energetic urgency as she cautions Americans of a dangerous "fascist shift" brought about by the Bush administration.
Chapters outline the "Ten Steps to Fascism" citing historical corollaries (as well as the pigs in Orwell's Animal Farm), with headings like "Invoke an External and Internal Threat," "Establish Secret Prisons," "Surveil Ordinary Citizens," "Restrict the Press," and "Target Key Individuals," making a case for the existence of fascism outside of a dictatorship. «Read the rest of this article»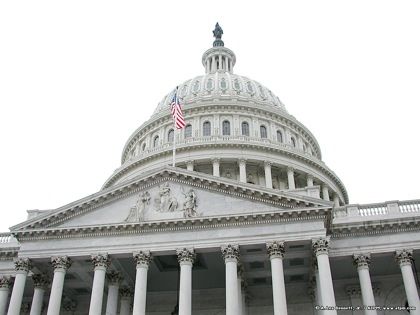 Reading the daily papers, including USA Today, is one of my daily rituals. The locals inform me of currents events and abbreviated versions of national and international news. My goal of perusing these papers prepares me to intelligently join in discussions among retirees while exercising at the Athletic Club.
I was recently shocked by a headline that read Federal Funding Changes Hit DCS. As I read each paragraph of this story, I got more and upset that our needy children will be tortured emotionally by budget cuts that precipitate the loss of 160 employees of the Department of Children and Youth Services. A budget cut by the federal government, namely the Bush administration, of $73 million dollars in unconscionable.
Governor Bredesen described this financial tragedy as "visible and painful kinds of cuts" and said budget cuts will have to be made in other areas "to keep the case management system intact."
Our values are distorted: the pressing needs of our children must be given priority. «Read the rest of this article»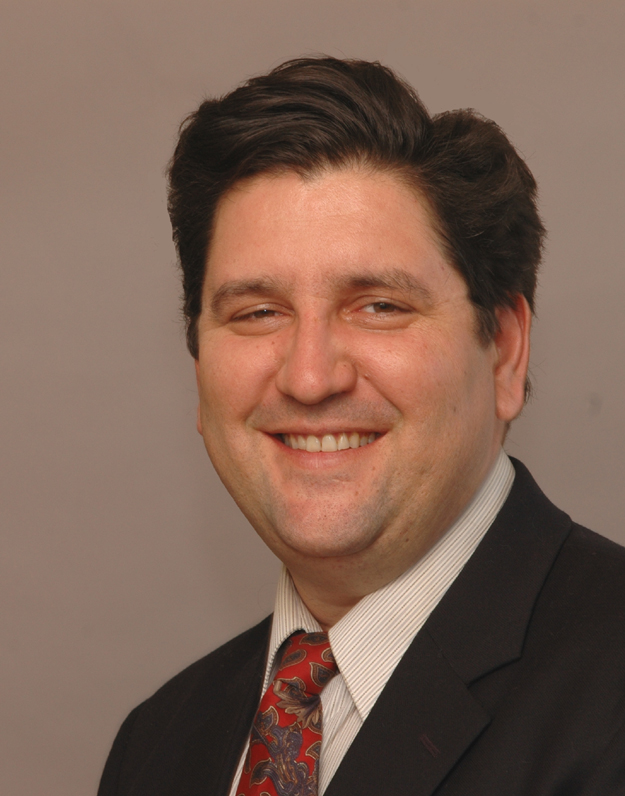 My father is a Vietnam Veteran. He was an officer in ROTC in 1968 while he was in college and went to Vietnam as a Lieutenant the year I was born. My father felt an obligation to his country and a duty to serve when called. I was born in a snowstorm in rural Minnesota while my father was halfway around the world in the jungles of Vietnam. I am proud of my father and his service to my country.
When I was a teenager, going to private Catholic school, I was approached by military recruiters. I was encouraged to join the military and to enlist in the ROTC program, much like my father had been. For whatever reason, I declined. I was not yet a peace activist like I became after the first Gulf War, but something in my instincts told me that I could not serve in the military the way my father had served.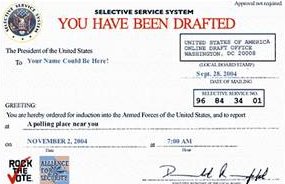 In 1990, while I was enrolled at the University of Minnesota, George Bush Sr. began beating the drums of war. I was enrolled in the selective service program at that time in order to get student loans to go to college. I remember clearly the night the bombs began to drop in Iraq for the first time. I was living in the student district of Minneapolis and there had been anti-war activity on campus leading up to the invasion. Students were busy organizing against the campus military center, sometimes called the stockade, holding demonstrations and putting anti-war material in front of the recruiting and training center. «Read the rest of this article»
From the director of "Enron: The Smartest Guys in the Room," Alex Gibney's Taxi to the Dark Side is a gripping investigation into the reckless abuse of power by the Bush Administration.
By probing the homicide of an innocent taxi driver at the Bagram Air Force Base in Afghanistan, the film exposes a worldwide policy of detention and interrogation that condones torture and the abrogation of human rights. This disturbing and often brutal film is the most incisive examination to date of the Bush Administration's willingness, in its prosecution of the "war on terror," to undermine the essence of the rule of law. The film asks and answers a key question: what happens when a few men expand the wartime powers of the executive to undermine the very principles on which the United States was founded.
Incorporating rare and never-before-seen images from inside the Bagram, Abu Ghraib and Guantanamo Bay prisons, and interviews with former government officials such as John Yoo, Alberto Mora and Colonel Lawrence Wilkerson, interrogators, prison guards, New York Times reporters Tim Golden and Carlotta Gall (who wrote the first stories about the homicides in Bagram Air Base in Afghanistan) and the families of tortured prisoners, the film dissects the progression of the Administration's policy on torture from the secret role of key administration figures, such as Dick Cheney, Alberto Gonzales and others to the soldiers in the field.
«Read the rest of this article»
We posted several articles in the past about the Republican Congress and the Bush Administration taking away the right of Habeas Corpus from American citizens in clear violation of the constitutional prohibitions against suspending it.

Nothing could be less American than a government that can indefinitely hold people in secret torture cells, take away their protections against horrific and cruel abuse, put them on trial based on evidence that they cannot see, sentence them to death based on testimony literally beaten out of witnesses, and then slam shut the courthouse door for any habeas petition, but that's exactly what Congress just approved. – Christopher Anders, an ACLU Legislative Counsel
Here's a video clip showing what a difference having a Democrat controlled House and Senate will do for you!
No more and never again!
NEW YORK – The American Civil Liberties Union today released a new report revealing that the Pentagon monitored at least 186 anti-military protests in the United States and collected more than 2,800 reports involving Americans in an anti-terrorist threat database.

Pentagon Tracked at Least 186 Anti-Military Protests
"It cannot be an accident or coincidence that nearly 200 anti-war protests ended up in a Pentagon threat database," said Ann Beeson, Associate Legal Director of the ACLU. "This unchecked surveillance is part of a broad pattern of the Bush administration using 'national security' as an excuse to run roughshod over the privacy and free speech rights of Americans." «Read the rest of this article»

Did the President Declare "Secret War" Against Syria and Iran?
by Washington Note for Indybay.
Thursday Jan 11th, 2007 6:27 PM
The President may have started a new secret, informal war against Syria and Iran without the consent of Congress or any broad discussion with the country.
Washington intelligence, military and foreign policy circles are abuzz today with speculation that the President, yesterday or in recent days, sent a secret Executive Order to the Secretary of Defense and to the Director of the CIA to launch military operations against Syria and Iran.
The President may have started a new secret, informal war against Syria and Iran without the consent of Congress or any broad discussion with the country. «Read the rest of this article»