Topic: Charles Talleyrand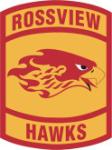 Clarksville, TN – Like thousands of high school athletes across the country, three Rossview Hawks' football players, Jim Irwin, Tristan Luke and Charles Talleyrand, signed their letter of intent in a ceremony at Rossview High School Wednesday morning as part of National Signing Day.
"The three guys that signed today, Charles Talleyrand, Tristan Luke and Jim Irwin, all quality kids. Great opportunities for them. Certainly proud of them," Rossview Hawks football head coach Ron Lambert said. "This is just a reward for those guys and their teammates, really the whole school."
«Read the rest of this article»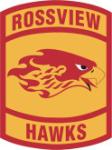 Nashville, TN – Rossview High School's football team came out like a ball of fire Friday night, August 22nd, in getting out to a quick 14-0 lead, but turnovers help Hillsboro High School to score 34 straight unanswered points against the Hawks in posting a 41-27 come-from-behind victory.
The Hawks (0-1) scored the first two times they had the ball, needing only 13 yards on their first drive to find the end zone after getting a hand on a punt deep in the Burros end of the field and then recovering a Hillsboro (1-0) fumble near midfield to start their second drive.
«Read the rest of this article»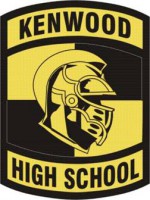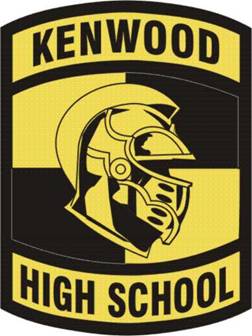 Clarksville, TN – It wasn't pretty most of the night, January 10th, but the Kenwood High Knights will take the ugly District 10-AAA victory over the Rossview High Hawks, 54-31, as they remain undefeated in district play.
Turnovers along with missed shots and free throws kept the scoring down in the first half for both teams, as Kenwood (14-3, 5-0 District 10-AAA) only scored 21 points before intermission – but still led by 10 points with Rossview only managing 11 points in the first 16 minutes of action.
«Read the rest of this article»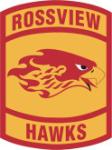 Clarksville, TN – Rossview High School picked up its first ever win at the William Workman Gymnasium, January 3rd, as it survived two last-second three-point field goal attempts by Clarksville High in defeating the Wildcats 56-53 in a District 10-AAA thriller.
The Hawks (4-5, 3-1 District 10-AAA) held a slim 54-53 lead, with 32 seconds left, following a driving baseline jumper by Javon Vaughn.
Clarksville High (5-10, 1-3 District 10-AAA) missed on its next possession and fouled the hawks leading scorer Julian Thompson-Clay with 17.4 seconds left – sending him to the line to shoot two free throws.
«Read the rest of this article»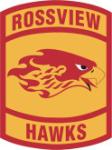 Clarksville, TN – Key baskets at the end of the game by Donterius Peacher helped the Rossview Hawks earn their first District 10-AAA win of the season at home Tuesday night against the Northwest Vikings 61-55.
After three periods, the Hawks had established a solid, seven-point lead. However miscues and sloppy play against the Vikings full court press allowed the Vikings to go on a run and cut the lead to three points with 3 minutes left in the game.
«Read the rest of this article»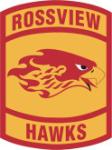 Clarksville, TN – The stands on both side of the football field at Rossview High School were filled with chilly fans as the Hawks hosted their first playoff game against the Independence Eagles Friday night.
Both teams made multiple mistakes and multiple big plays in an exciting, back-and-forth game, but it was the Eagles who flew away with the win at the end of the night, 35-25.
«Read the rest of this article»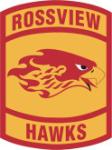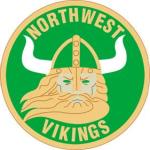 Clarksville, TN – The Rossview Hawks defeated the Northwest Vikings 56-0 Friday night, establishing the best regular season record in school history at 9-1. The win capped off their 2013 regular season on a 5-0 win streak.
The Hawks only loss this season came against conference rival, Henry County High School Patriots.
«Read the rest of this article»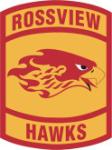 Clarksville, TN – Rossview High School's football team rewrote its record book October 25th, as the Hawks scored a school-record 67 points in defeated District 10-AAA foe Springfield High School, 67-0.
The Hawks, who also broke into the state's Associated Press top-10 rankings for the first time — coming in at #10 — also set the school single season record for wins with eight, improving to 8-1 overall and 5-1 in District 10-AAA.
«Read the rest of this article»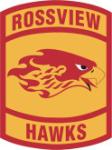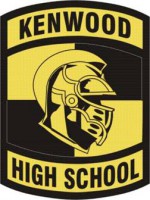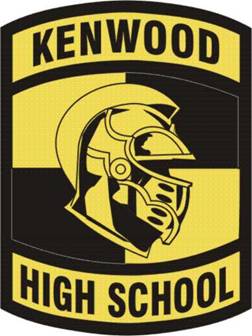 Clarksville, TN – Rossview High School and Kenwood High School combined for 1,161 yards of total offense and 103 points in their District 10-AAA match up, October 4th, but it was two late turnovers by the Knights that proved to be the biggest turning point, as the Hawks came away with a 59-44 victory.
Rossview (6-1, 3-1 District 10-AAA) led Kenwood by 16 points, 52-36, heading into the final quarter; but got it back to a one-score game just 52 second into the final period on a 9-yard run by Knights quarterback Malcolm Perry – who followed with a two-point conversion run, to make it 52-44.
«Read the rest of this article»
Written by Scott Samuels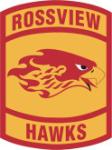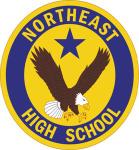 Clarksville, TN – In a game between cross-town rivals that lived up to it's hype, the Rossview Hawks' Charles Talleyrand hit wide receiver Dominic Stancescu for a 46 yard touchdown pass with just over a minute to play to put Rossview ahead, and the Hawks' David Ross intercepted a last ditch effort pass from Northeast quarterback Montrell Pardue to seal the win 37-34.
In one of the most entertaining games of the season, with the score tied 21-21 going into the 4th quarter, Rossview used an 11 play 78 yard drive to score their second straight touchdown and pull ahead 28-21.
«Read the rest of this article»