Topic: Chattanooga Tennessee

Clarksville, TN – After going scoreless in two exhibition games and the season-opener at Evansville, Austin Peay State University women's soccer team got on the board in a big way with a 5-2 win against Chattanooga in Sunday's home opener.
«Read the rest of this article»

Nashville, TN – State Representative Joe Pitts (D-Clarksville) was unanimously elected by the Tennessee House of Representatives today to serve on the Fiscal Review Committee.  Rep. Pitts replaces long-time committee member Rep. Charles Curtiss, (D-Sparta) who recently left his seat in the TN House of Representatives to take a private sector job.
The Joint Fiscal Review Committee is one of several statutory oversight committees, created by statute in 1967 as a special continuing committee of the Tennessee General Assembly. «Read the rest of this article»
Clarksville, TN – Hand Family Companies ("Hand"), a family-owned beer distributor based in Tennessee, today announced it has reached an agreement to acquire Anheuser-Busch's 30-percent interest in CITY Beverage–Illinois LLC ("CITY") and partner alongside BDT Capital Partners ("BDT") in its acquisition of 100-percent of River North Sales and Service LLC ("River North") in two separate transactions, creating the largest distributor in Illinois and the Chicago metropolitan area market selling approximately 23.5 million annual case equivalents.
Terms of the transaction were not disclosed.
«Read the rest of this article»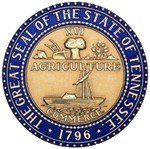 Nashville, TN – To help reduce the number of teens and adults who are abusing prescription medicine, National Prescription Drug Take-Back Day – when thousands of pounds of unused and potentially addictive medications and other substances are removed from homes around the United States – will be held on Saturday, October 26th.
«Read the rest of this article»

Louisville, KY – Led by senior Xiamar Richards' third consecutive runner-up finish, Austin Peay State University women's cross-country team finished fourth overall in the women's five-kilometer blue race at Saturday's Greater Louisville Cross Country Classic, hosted by Louisville at E.P. 'Tom' Sawyer State Park.
«Read the rest of this article»
Chattanooga, TN — Volkswagen Chattanooga has achieved another significant production milestone – the completion of its 100,000th Passat, just nine months after the car went on sale in the U.S. The milestone Passat was handed over to its new owner in a ceremony held today with hundreds of Volkswagen employees at the Chattanooga factory.
The Passat was driven off the line by employees from the factory and into the Conference Center where an all-employee meeting was being held this morning. The keys were then handed to Volkswagen Chattanooga CEO and Chairman Frank Fischer who presented them to owner Joanne Benante, who had come from Atlanta, Georgia, to take delivery at the factory. To the cheers of the employees, she then drove her new car through the middle of the gathering and out the front doors on her way back to I-75 and south to Atlanta.
«Read the rest of this article»