Topic: Chinese Communist Party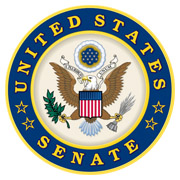 Washington, D.C. – Tennessee played a unique role in the women's suffrage movement as the 36th and final state needed to ratify the 19th Amendment.
This Women's History Month, we'll be recognizing the Tennessee trailblazers who have championed equality, and I hope you can join us by celebrating the mothers, daughters, and mentors who continue to impact our lives.
«Read the rest of this article»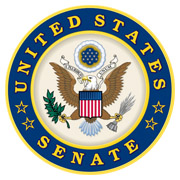 Washington, D.C. – U.S. Senator Marsha Blackburn is demanding answers from the NBA about its return to China Central Television (CCTV). Communist China banned NBA broadcasts following outspoken support within the league for the Hong Kong freedom fighters.
"Commissioner Silver cut a deal to air NBA games on the same station that regularly broadcasts Communist propaganda and forced prisoner confessions," said Senator Blackburn. "Commissioner Silver needs to come clean — did he agree to censor players' free speech to return to Chinese state-run airwaves?"
«Read the rest of this article»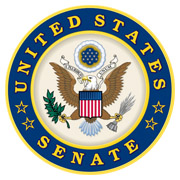 Washington, D.C. – While some politicians are trying to sweep wasteful spending under the rug, I'm calling out the left's exorbitant wish list. Americans deserve real COVID-19 Coronavirus relief—not more funding for "climate justice" and Planned Parenthood.
As the budget reconciliation process moves over to the Senate, I remain resolved to work against wasteful spending and provide an aid package that benefits the American people.
«Read the rest of this article»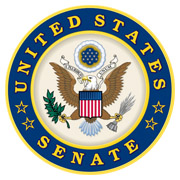 Washington, D.C. – Tennessee is the proud home to a number of Historically Black Colleges and Universities (HBCUs).
This week, FedEx announced a $5 million dollar grant to HBCUs in Mississippi and Tennessee to celebrate Black History Month.
This investment will support skill-based training, career coaching, financial literacy, and training in other critical life skills.
«Read the rest of this article»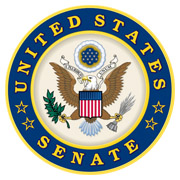 Washington, D.C. – Tennessee is a strong leader in the fight against COVID-19 Coronavirus. This week in Lebanon, I joined Cold Chain Technology for the launch of their new manufacturing and distribution facility in our great state.
With their help, Tennessee will lead the nation in distributing the COVID-19 Coronavirus vaccine. Already, the first doses of the Pfizer vaccine are being administered to frontline caregivers at hospitals across the state.
In addition, the FedEx Memphis hub has been instrumental in distributing the vaccine.
«Read the rest of this article»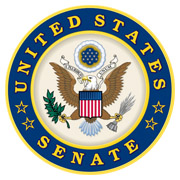 Washington, D.C. – On Thursday, December 10th, 2020, U.S. Senator Marsha Blackburn (R—Tenn.) introduced legislation to prohibit U.S. pension investments in Chinese companies.
"There is no line between the Chinese Communist Party and Chinese businesses. Companies like Huawei prop up and assist the regime in their genocide of the Muslims Uyghurs, Inner Mongolians, Tibetans, and other religious and ethnic minorities. American dollars should not be used to violate human rights," said Senator Blackburn.
«Read the rest of this article»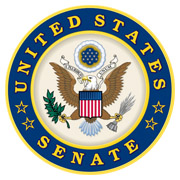 Washington, D.C. – Thousands of servicemen and women call Tennessee home and when I accepted the role of Senator, I took on a special responsibility to look after and take care of each and every one of them.
As a member of the Senate Armed Services Committee, I have included language in the National Defense Authorization Act to support mission-critical projects to expand high-skilled work in Tennessee and empower the future of Tennessee's military installations, such as in Fort Campbell, Arnold Engineering and Development Complex, and in McGhee Tyson Airfield.
We must ensure that our troops have what they need to defend our nation and prepare for the future of warfare.
«Read the rest of this article»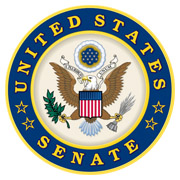 Washington, D.C. – Last week, I authored a letter directed to the College Board expressing concern over their partnership with the Confucius Institute. The Confucius Institute is a Chinese Communist Party project used to promote Chinese government propaganda in schools around the world.
This week, the College Board replied that they are severing ties with the Confucius Institute at the end of the year. They also stated that no foreign entity has had any influence on their curricular materials or assessments.
«Read the rest of this article»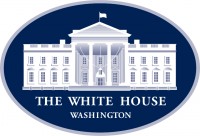 Washington, D.C. – American leaders from both parties stood down to China for 40 years. The Chinese Communist Party broke the rules on global trade, allowed Chinese firms to steal technology from American companies, and in turn destroyed entire sectors of our economy.

The corporate class and its chosen "experts," for their part, turned a blind eye to China's human rights abuses and crackdowns on speech.
«Read the rest of this article»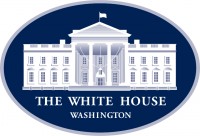 Washington, D.C. – "Under immense pressure by the media and other Democratic operatives, at a time when nearly all global leaders were using the pandemic as an excuse to seize greater control, Donald Trump did not," Mollie Hemingway writes in The Federalist.

"Whether it's not seizing power at a time nearly all other executives have, not launching wars in the manner of his predecessors, or not ignoring the campaign promises he made, some of President Donald Trump's greatest accomplishments are what he hasn't done."
«Read the rest of this article»