Topic: city government
Clarksville, TN – Ward 11 councilwoman Kaye Jones says she's "frustrated and tired of the citizens of Clarksville not having a voice in their government," and has announced her "We the People of Clarksville, TN" campaign.
Jones says it is NOT a mayoral campaign, but she hasn't "ruled anything out."
In a press release sent to Clarksville Online, Jones stated:
«Read the rest of this article»
Just last week, in the midst of the Barge Port controversy, the city council had the time to debate how the Mayor casts her vote.
You may recall, the powers of the Mayor were the major sticking point of our revised city charter getting support from our lackluster state representatives. They focused on the Mayor's veto power, his or her ability to have too much power, and control legislation.
«Read the rest of this article»
An apparent Parliamentary Law oversight threatens special call session votes
The April 24th city council executive session may have had one unexpected outcome- the nullification of the voting on items on the Special Call Session agenda.
The executive session started normally with Mayor Johnny Piper calling the session to order and proceeding to the Planning Commission Zoning Public Hearing. Reports from the various council committees followed with a modest amount of questions and comments. «Read the rest of this article»

Clarksville Branch officials support neighboring branch efforts
The NAACP, National Association for the Advancement of Colored People, Springfield Branch is currently undergoing a reactivation and reorganization effort. The branch had lapsed into an inactive status. However, citizens recently have expressed their desire to see the branch once again active and engaged in local affairs as an advocate and watchdog for their civil rights.
Rev. Gardner with Terry McMoore and Jimmie M. Garland Sr. of Clarksville Branch NAACP.
Rev. James Gardner, president of the Springfield Branch, conducted the meeting. The reactivation meeting was attended by more than sixty citizens. He thanked those attending. He stated that the main objective at this point is to increase the membership level to the critical threshold for activation as a viable branch. Due to recent constitution changes, branches are now required to have a minimum of 100 members for activation.
«Read the rest of this article»
Mayor's denial raises concerns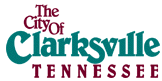 The recent discord over the makeup of the City Charter Review and Revision Committee has revealed a most unpleasant undercurrent in our government and our community. The fact that this committee, which will revise the city's primary policy document, lacks any minority participation has caused many to question the selection process and the fairness of the results. «Read the rest of this article»