Mayor's denial raises concerns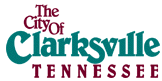 The recent discord over the makeup of the City Charter Review and Revision Committee has revealed a most unpleasant undercurrent in our government and our community. The fact that this committee, which will revise the city's primary policy document, lacks any minority participation has caused many to question the selection process and the fairness of the results.
As the title of this commentary states, 'We're All In This Together!' That is so very true and appropriate to this situation. The city charter affects and applies to every resident of the city. The declaration by the mayor's office that there will be no minority participation is dangerous folly and actionable. This city depends on the millions of federal dollars annually funneled into our city coffers to operate. This declaration gives every one of those federal agencies reason to suspend those disbursements and investigate our government actions.
'We're All In This Together!' also means that the city council should be mindful of its obligation to uphold all city, state and federal laws as sworn to in taking their oaths of office. Despite protests to the contrary, the denial of minority participation is a direct affront to state law regarding minority representation and participation in appointed bodies. (See TCA 10-7.601, et. al.) Beyond that, this denial places our compliance with Title VI law and regulations in serious jeopardy. Denying participation of protected classes in important decision and policy-making bodies is a direct violation of Title VI principles, law and regulations.
'We're All In This Together!' would have us remember our Christian principles to be mindful of our fellow man. That means not treating others as we would not wish to be treated ourselves. That means not denying our fellowman the considerations we demand for ourselves.
'We're All In This Together!' is common sense. We share this small blue planet together. Clarksville belongs to all of us. Gone are the days the of 'White Citizens Councils' of the 'Old South' that made political decisions without regard from the Black Community. Do we want to harken back to those detestable and terrible times? Have we learned nothing from the recent turmoil that resulted from noose displays and discrimination charges against our city?
"We're All In This Together!" means that Blacks, Hispanics, Koreans, Native Americans, Middle East Indians, Pacific Islanders, Japanese-Americans, Chinese-Americans, Pakistani-Americans, the disabled- vision, hearing and/or mobility, even the GLBTQ community all deserve a seat at this table to decide the revisions to be made to OUR City Charter. That is what being FAIR is all about. It just makes good sense.
After all, 'We're All in This Together!'
COMMITTEE MEMBERS
The following are members of the city Charter and Code Revision Committee, created in August, 2007:• Ward 4 Councilman Wallace Redd, committee chairman
• Ward 3 Councilman James Lewis
• Ward 10 Councilman Bill Summers
• Roger Mannes, attorney (former County Attorney)
• Chief of Staff Jim Durrett
• Jeff Truitt, engineer
• Dave Cooper, a Fort Campbell soldier and entrepreneur
• City Attorney Mason Wilson
• City Clerk Sylvia Skinner
• Dr. Jeannie Beauchamp, dentist
• Former Councilwoman Mary Nell Wooten