Topic: Clarksville Arts & Heritage Development Council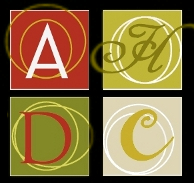 Clarksville, TN – The Clarksville Arts & Heritage Development Council (AHDC) is putting out a call to artists who are interested in having their work featured in the ninth annual Cultural Calendar.  Each month will feature an artist's work and highlight upcoming arts and heritage events.
Submitted work will be juried to determine which piece is featured each month, as well as which artwork appears on the cover.  As in years past, calendars will be available through AHDC's website, as well as in the Customs House Museum's "Seasons" gift shop and other locations around town.
«Read the rest of this article»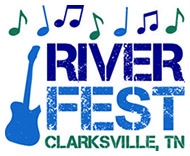 Clarksville, TN – Riverfest, presented by the City of Clarksville and Miller Lite, is pleased to announce Brandy Clark will be the featured headliner at the 2016 Festival. Brandy Clark will take the main stage as the headlining event on Saturday, September 10th, 2016 at 9:00pm. The concert is free and open to the public.
For Brandy Clark, the dream she harbored in her small hometown of Morton, Washington, was to be a country singer. Sure, once she moved to Nashville, she had successful cuts as a songwriter [The Band Perry's "Better Dig Two," Miranda Lambert's "Mama's Broken Heart," and Kacey Musgraves' "Follow Your Arrow"], but being an artist in her own right was a dream she had stopped dreaming until two years ago when her first album, the stunning 12 Stories, debuted.
«Read the rest of this article»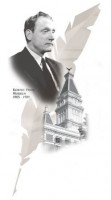 Clarksville, TN – Petite Susan Gregg Gilmore wove a spellbinding tale of moths and consequences when she spoke to the Tenth Annual Clarksville Writers' Conference Banquet. Well-fed listeners had just feasted on prime rib, cheesecake and accompanying delectable delicacies when Gilmore led them through a world of rising from unforeseen difficulties to climax in a heart-warming scene that gathered factory workers now retired in the former factory that played a major role in Gilmore's latest book, The Funeral Dress.
For those not familiar with Susan Gregg Gilmore, think three major novels of the South that gently lead the reader into a world of ordinary people who make choices that circumvent their lives with less than expected consequences.
«Read the rest of this article»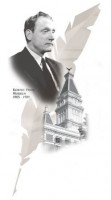 Clarksville, TN – If you weren't there, you should have been. Clarksville Writers' Conference attracted not only 70 or so attendees but a dozen or more published writers who brought to the stage star power no where else available in this area.
Take, for instance, Frye Gaillard, writer-in-residence at the University of South Florida and author of more than 20 books, who spoke at the superb gala dinner at The Point, the lovely dining room on the Cumberland River edge, just at sunset on Thursday night.
Gaillard reminded the hundred or more guests at the dinner that just across the river is Benfolly, the home of Allen Tate and Caroline Gordon, where the Fugitives, including luminaries like Robert Penn Warren, were fond of gathering.
«Read the rest of this article»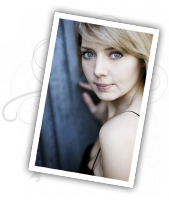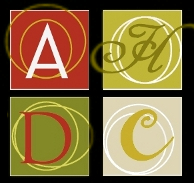 Clarksville, TN – The Clarksville Arts & Heritage Development Council, in cooperation with the Clarksville Community Concert Association and Austin Peay State University Department of Music, proudly presents renowned soprano and Clarksville native Melissa Shippen Burrows in concert at Austin Peay State University's MMC Concert Hall on Sunday, October 30th, at 7:00pm.
Described by The New York Times as 'a dramatic soprano with an attractive, powerful sound,' as 'angelic' by the Washington Post, and according to Theater Scene, 'appealing and lyrical,' Melissa has made debuts in her young career throughout the United States, Europe, and Asia. The soprano was heard on her first official release Belle Nuit with Vesselina Kasarova after her international win at the Viotti Vokal Genial Competition. «Read the rest of this article»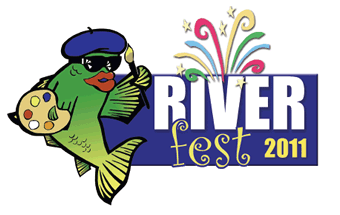 Clarksville, TN – Join the City of Clarksville and Bud Light along the banks of the Cumberland River as they celebrate Clarksville's river heritage at the 24th annual Riverfest Celebration, September 9th and 10th, 2011. This free, two day music and arts festival features four stages of a variety of local, regional and nationally-known entertainers, delicious food, and fun for the entire family.
The music kicks off at 5:00pm, Friday, with a great lineup of Christian performers on the Mary's the Music Store Stage to include Britt Nicole who will perform at 9:00pm. Ekoh, Black Market Research and UZoo – The Authentic U2 Tribute Band Experience will take to the Bud Light Stage on Friday night, followed by the ultimate Journey tribute band, Chain Reaction.
«Read the rest of this article»
This is the first of a series of articles about the Seventh Annual Writers' Conference held at Austin Peay University on July 14th-15th, 2011.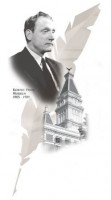 Clarksville, TN – Presented by Clarksville Arts & Heritage Development Council with a grant from Tennessee Arts Commission, the Clarksville Writer's Conference was held in last week in Austin Peay State University's Morgan University Center. The Conference drew people from all over the United States for a wonderful banquet, along with two days of book readings and writing workshops.
Writing is not a job or a hobby or a profession. Writing is a compulsion. People who are writers write because they must. It is usually the way they process the world around them and if they don't write, they feel like they are not living, only existing.
«Read the rest of this article»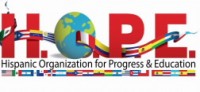 On June 5th Nashville Artist Jorge A. Yances came to Clarksville to work with the children at the Hispanic Organization for Progress & Education (H.O.P.E.)  to create a mural for their first annual Create, Paint, and Express Yourself youth summer program. The mural was put on display at the Clarksville-Montgomery County Public Library yesterday, and will remain there until the end of the month.
The purpose of this program is to give children another outlet to express themselves instead of getting into trouble through boredom. The art portion of program was funded in part by a grant from the Clarksville Arts & Heritage Development Council, along with sponsorships by AmeriChoice & Jerry's Artarama.
«Read the rest of this article»
Clarksville Arts & Heritage Development Council, City of Clarksville Parks & Recreation and Roxy Productions, Inc. awarded matching grants.

NASHVILLE – Senator Tim Barnes has released the list of grant award recipients from the Tennessee Arts Commission for Fiscal Year 2010 (July 1, 2009 – June 30, 2010) in the 22nd district, which includes Cheatham, Houston and Montgomery Counties.
The Clarksville Arts and Heritage Development Council received  $7,400.
City of Clarksville Department of Parks and Recreation received $4,600.
Roxy Productions, Inc. received $25,000
The Houston County Arts Council received $6,650
"The arts are important; they improve education when integrated into curriculum, contribute to our economy, and make our communities exciting," stated Sen. Barnes. "The organizations that will benefit from these grants this year will be able to continue to provide Montgomery County with invaluable services that enhance our daily lives." «Read the rest of this article»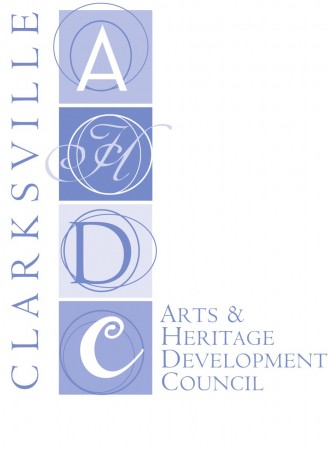 The Clarksville Arts & Heritage Development Council invites organizations seeking funding for artistic and cultural projects that benefit the community to apply for an Arts Build Communities (ABC) grant. A free grant workshop and information session will be held in the auditorium of the Customs House Museum, 200 S Second Street, in downtown Clarksville on Thursday, July 31, at 3:00pm for interested applicants. While this workshop is not mandatory for applicants, first-time applicants are strongly encouraged to attend.
Arts Build Communities (ABC) is a program funded by the Tennessee General Assembly and administered by the Clarksville Arts & Heritage Development Council (AHDC) in cooperation with the Tennessee Arts Commission (TAC). ABC grants offer financial support for arts projects in all disciplines such as dance, music, opera/musical theater, theater, visual arts, design arts, crafts, photography, media arts, literature, interdisciplinary, and folk arts. «Read the rest of this article»