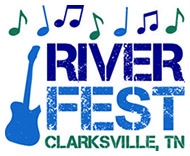 Clarksville, TN – Riverfest, presented by the City of Clarksville and Miller Lite, is pleased to announce Brandy Clark will be the featured headliner at the 2016 Festival. Brandy Clark will take the main stage as the headlining event on Saturday, September 10th, 2016 at 9:00pm. The concert is free and open to the public.
For Brandy Clark, the dream she harbored in her small hometown of Morton, Washington, was to be a country singer. Sure, once she moved to Nashville, she had successful cuts as a songwriter [The Band Perry's "Better Dig Two," Miranda Lambert's "Mama's Broken Heart," and Kacey Musgraves' "Follow Your Arrow"], but being an artist in her own right was a dream she had stopped dreaming until two years ago when her first album, the stunning 12 Stories, debuted.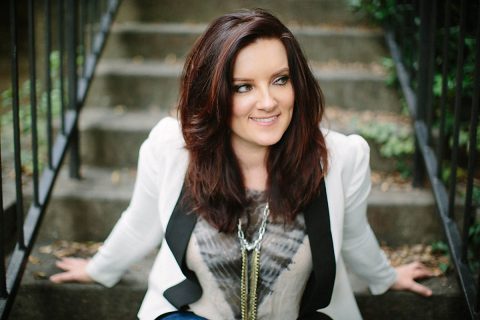 At the time, it was a passion project, more than anything… a passion project that went on to become a Grammy- and CMA-nominated release that topped myriad "Best Albums of 2013" lists; earn her opening slots on tours with Jennifer Nettles, Eric Church, and Alan Jackson; land her performances on The Ellen DeGeneres Show and The Late Show with David Letterman; and win her a Warner Bros. Records deal.
Along with Sturgill Simpson, Ashley Monroe, Chris Stapleton, and Kacey Musgraves (who provides guest vocals on "Daughter"), Clark is part of a new vanguard in country music — one that tips a hat to tradition, while not eschewing its evolution. "I see what's happening right now and I feel this groundswell of people who love… I would say 'country' music, but I'll take it a step further and say 'real' music. I feel like there are people who are starved for that," she says. "The only music I've ever made is country music. The only music I've ever really listened to consistently is country music. And I want to keep that alive, so there's a responsibility in that, for me." But, for Brandy Clark, that responsibility is a dream come true.
This year Riverfest will host three large stages of entertainment. Music will range from country, R&B, local dance groups, to Christian, and more. Along with the Miller Lite stage, Festival visitors will experience last year's brand-new stage, the popular Wicked Good Sandwiches stage. It will be located near the boat launch and include alternative rock bands from across the mid-South.
On Friday, First Baptist Church will host the Christian stage. This will include local church groups and gospel artists as well as a national entertainer. To be the first to know who the performer will be, sign up to receive our newsletter!
For the full Festival schedule check out www.clarksvilleriverfest.com. To receive the latest news and updates on entertainers, be sure to sign up for the newsletter! Local groups who wish to perform may apply online.
You will not want to miss this year's Riverfest Celebration! Admission to the two-day festival is free- thanks to our partners Miller Lite, Agero, US Bank, The Leaf-Chronicle, First Baptist Church, Clarksville Living Magazine, Lamar Advertising, Mary's the Music Store, Daymar College, Bi-County Waste Management, Clarksville Arts & Heritage Development Council, and the Downtown Artist Co-Op.
About Riverfest
Riverfest is Clarksville's longest running community Festival. Now in its 28th year, Riverfest brings over 30,000 people to the banks of the Cumberland River in an arts and recreation celebration. This year the Festival will be held September 8th-10th, 2016. Music, art, family events, and more will fill McGregor Park. Admission and entertainment at the Festival are free and open to the public.  More announcements will be made soon, as new events and entertainment are finalized.
To stay up to date on the latest Festival happenings visit the Festival website, www.clarksvilleriverfest.com, and sign up for the Festival newsletter. The Festival is brought to you by the City of Clarksville Parks and Recreation Department.
McGregor Park is located at 640 North Riverside Drive, Clarksville, TN.
For questions please call 931.645.7476.