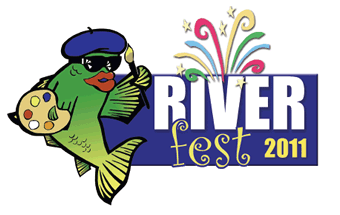 Clarksville, TN – Join the City of Clarksville and Bud Light along the banks of the Cumberland River as they celebrate Clarksville's river heritage at the 24th annual Riverfest Celebration, September 9th and 10th, 2011. This free, two day music and arts festival features four stages of a variety of local, regional and nationally-known entertainers, delicious food, and fun for the entire family.
The music kicks off at 5:00pm, Friday, with a great lineup of Christian performers on the Mary's the Music Store Stage to include Britt Nicole who will perform at 9:00pm. Ekoh, Black Market Research and UZoo – The Authentic U2 Tribute Band Experience will take to the Bud Light Stage on Friday night, followed by the ultimate Journey tribute band, Chain Reaction.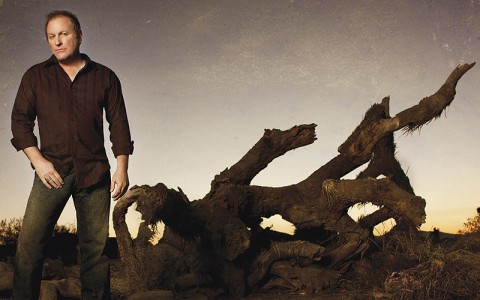 The entertainment continues when gates open at 10:00am on Saturday.  The Bud Light stage will feature Backroad Brigade, Mystery Known, Dustin Overbeek and the Lauren Weakley Band.  On the Gateway Realty stage, watch as local dance academies strut their stuff followed by the Daymar Institute step competition with prizes, and the Gateway to Stardom talent showcase.
Saturday evening, the Bud Light stage will light up the Riverwalk with the Beaver Country Star Competition, followed by the country rock singer/songwriter Eric Lee Beddingfield, and country music singer, Collin Raye.
While this year's entertainment lineup is filled with great performers, Riverfest has tons of other exciting activities too. The Adventure Zone and Toddler Town will once again take place in the North Extension of the Riverwalk allowing for a larger area. The Adventure Zone will feature a petting zoo, inflatables, a rock climbing wall, train and pony rides and much more. While some of the features are free, armbands are required for most. Armbands cost $10.00 and are good for both days. Please keep armband when returning for second day. Tickets can also be purchased for $1.00 per ticket. Toddler Town is a free covered area for children ages five and under. This area features smaller inflatables, pre-school activities, private diaper changing station, stroller parking and plenty of seating for parents.
While enjoying Riverfest, be sure to stop at the River of Culture Stage for a captivating showcase of dances and traditions from various cultures from all around the world. Hula dancing, ballet and martial arts are just some of the things you will find on the River of Culture stage.
Don't miss the deadline for the Riverfest Art Exhibits and Competitions. Again, this year we will have three exhibits: Amateur & Professional Divisions, High School Division, and the Senior Citizens' Division. These are featured at various locations in downtown Clarksville including: the Smith-Trahern Mansion on McClure Street, the Customs House Museum on Second Street, and the Downtown Artists Co-Op on Franklin Street.  The exhibits are judged and over $2,500 in prizes are awarded. Visit www.clarksvilleriverfest.com for details on how to enter.
Join us as we kick off Riverfest Regatta's 5th year at 9:00am Saturday at the courtesy boat dock.  Watch as groups attempt to paddle their cardboard boats to the finish line on the Cumberland River. Awards are given in several different categories. If you and your group would like to be a part of the Riverfest Regatta, go to www.clarksvilleriverfest.com to print an application form and return it to the Parks and Recreation office no later than September 7th.
The Lighted Boat Parade is another event you can catch this year at Riverfest. Boats decorated with hundreds of lights and other decorations begin their parade route at the marina basin. Jurors at the McGregor Park courtesy boat dock judge the boats in several categories while spectators watch the boats pass by the RiverWalk.
If that's not enough competition for you, sign up to compete in our second annual Riverfest Cornhole Tournament, sponsored by O'Charleys. The contest begins at 2:00pm, Saturday and the top three teams will take home prizes. For more details, visit www.clarksvilleriverfest.com.
New this year, two family security booths provided by ADS Security, who will be handing out wristbands. Parents can write their phone numbers on them and place them on their children in case they get separated. You can also visit www.clarksvilleriverfest.com now to sign up now for your chance to win a free I-Pad, courtesy of ADS Security, that will be given away Saturday evening at the festival.
You will not want to miss this year's Riverfest Celebration!  Admission to the two day festival is free- thanks to some of our partners Bud Light, US Bank, Gateway Realty, Media Works, Sites & Sutton Marketing, Mary's the Music Store, Clarksville Family Magazine, Charter Communications, The Leaf-Chronicle, Daymar Institute, Cumberland Bank & Trust, CDE Lightband, Lamar Advertising, 88.3 WAY-FM, Lite 98.7, Legends Bank, Saga Communications, Community Channel 10, Clarksvilleonline.com, Newstalk 95.3, 1230 AM, WJZM, ADS Security, DiscoverClarksville.com, Tennessee Arts Commission, Bi-County Waste Management, Coca-Cola, Custom's House Museum, Austin Peay State University, Clarksville Arts & Heritage Development Council, Montgomery County Conservation Club, Downtown Artist Co-Op, Shipp Implement Co., and Beverly Parker Photography, Riverview Mounds Century Farm, Tennessee Wildlife Resources Agency Foundation, and O'Charley's.
For a complete list of Riverfest activities and other information please visit www.clarksvilleriverfest.com or visit us on YouTube, "Clarksville Parks & Recreation".