Topic: Clarksville-Montgomery County American Red Cross
Nashville, TN – During National Sickle Cell Awareness Month, the American Red Cross urges eligible donors to give blood to help ensure a stable and diverse blood supply for patients in need.
Blood donors may be helping patients like 11-year-old Martin Mwita who has sickle cell disease. His body doesn't produce enough healthy red cells to carry adequate oxygen through his body, so he relies on monthly transfusions to stabilize his health.
«Read the rest of this article»
Roaring 20's Themed "Night at the Cotton Club" Fundraiser
Clarksville, TN – Tickets are still available for the Two Rivers Chapter "Ante Up for the Red Cross" to be held on Saturday, November 9th from 6:00pm–10:00pm. The event will be hosted at Tanglewood House located at 1601 Madison Street.
Tickets are $75.00 each and include food, entertainment and a silent auction. To reserve your tickets, please call 931.645.6401 or register and purchase tickets online at www.redcross.org/anteup2013 .
«Read the rest of this article»
Volunteers Assisting Family Members with Emergency Needs
Clarksville, TN – Local Red Cross Disaster Action Team members responded to a deadly house fire located on Devers Road in Southern Montgomery County Monday, June 3rd.
Red Cross is assisting the family with food, shelter and emotional support after their loss.  They also provided coffee, snacks, water to emergency responders on the scene. «Read the rest of this article»
5 course French Cuisine Dinner to Benefit Two Rivers Chapter – American Red Cross
Clarksville, TN – The Two Rivers Chapter of the American Red Cross will be hosting their 2nd Annual Escoffier Dinner – The Art of French Cuisine, on Saturday, April 6th at The Looking Glass Restaurant beginning at 6:00pm.
A few tickets are available for $100.00 per person and all proceeds will support the American Red Cross whether it's responding to a disaster, collecting lifesaving blood, teaching skills that can save a life, or assisting our military members and their families. «Read the rest of this article»

Clarksville, TN – On December 20th, 2011, around 12:18am, Emergency personnel responded to an explosion at 205 Lexington Drive where a man was outside screaming for help.
When officers arrived on scene they found a man outside with burns to face and upper body. The glass was blown out of the windows of apartment D and the siding had separated from the building. There was also fire inside of apartment D.
«Read the rest of this article»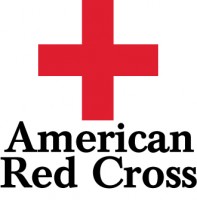 Clarksville, TN – "Wine around the World" is coming to Clarksville, Saturday November 12th at the Water Street Events Center. This signature event will be one of a kind for Clarksville, as sponsors will be able to sample wine's from all over the world, matched with foods paired perfectly with your selections.
"Wine around the World" will benefit the local chapter of the American Red Cross, continuing it's mission to provide relief to victims of disasters and help people prevent, prepare for, and respond to emergencies. 
Tickets are available at the Red Cross office on Madison Street, and are $55.00 in advance. Event chairperson Beth Tanner says the event will feature some of the finest wines from Spain, Germany, California, New Zealand, Portugal and France.  «Read the rest of this article»
Stewart County Location Provides Snacks and Water to Local Storm Victims
Clarksville, TN – The Red Cross is responding after a violent tornado damaged dozens of homes Monday night in Northeast Stewart County.
The Clarksville-Montgomery County Chapter has now opened a Respite Center located at:
Big Rock Baptist Church
504 Big Rock Road, Big Rock TN. «Read the rest of this article»
Clarksville, TN – Rithy Essing and Lonzetta Cleveland are local volunteers with the American Red Cross Clarksville-Montgomery County Chapter and on a national Red Cross registry for disaster volunteers. This is their first week in a two-week volunteer stint providing mass care services in tornado-ravaged Alabama.
"We're on a national register as mass care shelter specialists and when there is a major event somewhere in the United States, they contact people that are on the register and see if they're available," they said Monday.
«Read the rest of this article»
Clarksville, TN – After days of storms, tornadoes, and floods, residents of Tennessee are left in the trail of destruction. With little notice, many residents of Tennessee were inundated with tornadoes as others were forced to evacuate, saving only as much as they could carry, and must wait anxiously to return until the water levels recede to a safe level. As hundreds of homes are affected by the tornadoes, the floods will affect additional homes. The storms left hundreds of thousands of people without power.
«Read the rest of this article»
Clarksville, TN – The Clarksville Chapter of the American Red Cross is requesting help with Shelter supplies. They have opened a shelter at North Central Institute on Jack Miller Blvd that is currently housing 35 people. The Shelter resident count may rise as hotel stays run out. The shelter is in need of new pillows, new towels, laundry supplies (detergent and dryer sheets) and coffee.
Supplies may be dropped of at the Red Cross Headquarters at 1760 Madison Street between 8:30am and 4:30pm.