Topic: Cleveland OH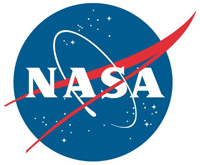 Cleveland, OH – Since the beginning of the space program, people have been captivated by big, powerful rockets—like NASA's Saturn V rocket that sent Apollo to the lunar surface, or the Space Launch System that will produce millions of pounds of thrust as it sends Artemis astronauts back to the Moon.
But what if the most powerful propulsion system in NASA's toolbox produces less than one pound of thrust while reaching speeds of up to 200,000 mph? What if it costs less, carries more, and uses less fuel?
«Read the rest of this article»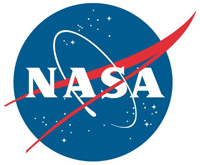 Mountain View, CA – When a natural disaster occurs, an impressive number of participants are often needed to help with the response. Consider just the number of different aircraft that might be involved in fighting a wildfire: tankers releasing fire retardant, lead planes to guide them, helicopters dropping off field crews, aircraft from which smokejumpers arrive on the scene… And that's to say nothing of the activity taking place on the ground.
Responding to an emergency like this – or a hurricane or search and rescue effort, to name a few – requires extensive collaboration among a host of groups that, right now, is coordinated manually under challenging conditions. This makes communication difficult.
«Read the rest of this article»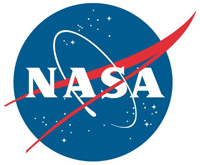 Huntsville, AL – As part of the Artemis program, NASA is returning astronauts to the Moon where we will prepare for human exploration of Mars. Additive manufacturing, or 3D printing, experts from NASA, industry, and academia are pioneering methods to print the rocket parts that could power those journeys.
NASA's Rapid Analysis and Manufacturing Propulsion Technology project, or RAMPT, is advancing development of an additive manufacturing technique to 3D print rocket engine parts using metal powder and lasers.
«Read the rest of this article»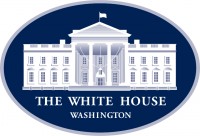 Washington, D.C. – On June 29th, 2020, 4-year-old LeGend Taliferro was shot and killed in his bed after a gunman opened fire on an apartment complex in Kansas City, Missouri.
This afternoon, President Donald Trump announced the expansion of Operation Legend, an interagency law enforcement effort led by the U.S. Department of Justice and named after LeGend. Its purpose is to quell the unacceptable levels of recent violence in United States cities.
«Read the rest of this article»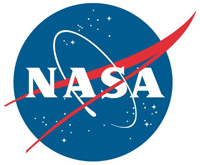 Cleveland, OH – NASA's Glenn Research Center and University Hospitals (UH) in Cleveland have collaborated to develop new methods and technologies for decontaminating personal protective equipment (PPE) for aerospace applications and for safeguarding the health of workers caring for patients with coronavirus (COVID-19).
A team of researchers recently developed and tested two new approaches that could enable health care professionals to sanitize face masks on-site and safely reuse them. These approaches also may be useful to the aerospace community when traditional sterilization techniques might not be available.
«Read the rest of this article»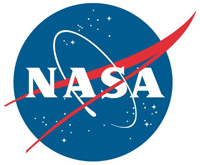 Edwards Air Force Base, CA – When you think about what astronauts do in space, you probably don't picture them taking out the trash.
As NASA prepares to return astronauts to the Moon and then venture to Mars, a lot of planning goes into how to keep crews safe and healthy and enable them to do as much science as possible. One of the challenges is how to handle trash. The Orbital Syngas/Commodity Augmentation Reactor (OSCAR) project, is an avenue to evolve new and innovative technology for dealing with garbage in space.
«Read the rest of this article»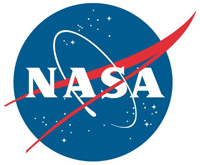 Cleveland, OH – It's rocky. It's sandy. It's flat. It's cratered. It's cold. The surface of Mars is a challenging and inhospitable place, especially for rovers. As future missions to Mars become more complex, NASA's robotic wanderers will need new technologies to look deeper into the history of the Red Planet.
One of those technologies is an innovative new tire in development at NASA's Glenn Research Center using innovative shape memory alloys (SMA).
«Read the rest of this article»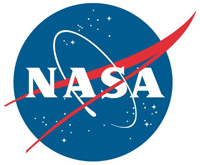 Cleveland, OH – When deep space exploration missions launch, like NASA's future Artemis missions to the Moon, they carry liquids with them for fuel and life support systems. These liquids are stored at cryogenic temperatures, which range from -243 to -423 degrees F, and to be usable, they need to remain cold and in a liquid state.
But as the extreme environment of space warms a spacecraft, the fuels begin to evaporate or "boiloff."
"As energy from the Sun, Earth, and even the Moon enters the cryogenic propellant tanks, the liquid has to absorb that energy, which causes it to boiloff," explains Wesley Johnson, cryogenic fluid management technical lead at NASA's Glenn Research Center in Cleveland.
«Read the rest of this article»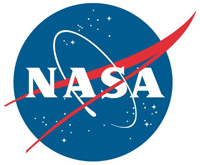 Cleveland, OH – An engineering model of the Volatiles Investigating Polar Exploration Rover, or VIPER, is tested in the Simulated Lunar Operations Laboratory at NASA's Glenn Research Center in Cleveland, Ohio.
About the size of a golf cart, VIPER is a mobile robot that will roam around the Moon's South Pole looking for water ice in the region and for the first time ever, actually sample the water ice at the same pole where the first woman and next man will land in 2024 under the Artemis program.
«Read the rest of this article»

Cleveland, OH – Austin Peay State University (APSU) football redshirt sophomore linebacker Jack McDonald was one of 53 student-athletes named to the 2019 Football Championship Subdivision Athletics Directors Association's (FCS ADA) 22nd Annual Academic All-Star Team, Friday.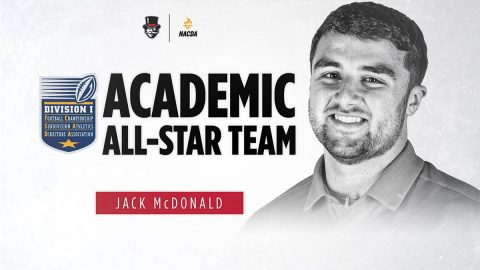 «Read the rest of this article»