Topic: Erinne Hester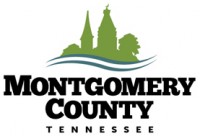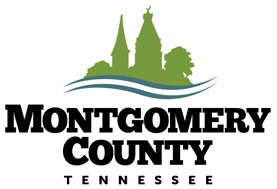 Montgomery County, TN – On Sunday, August 30th, 2020 Montgomery County elected officials who won their respective elections on August 6th were sworn into office by Montgomery County Mayor Jim Durrett in the Commission Chambers of the County Historic Courthouse.
Family members of the elected officials as well as Clarksville-Montgomery County Director of Schools Millard House, County Chief of Staff Kyle Johnson and several other County officials attended to show their support.
«Read the rest of this article»
Britney Campbell, Allan Groves, Erinne Hester, Angela Jones & Paul Turner of Montgomery County named to Leadership Middle Tennessee Class of 2019
Nashville, TN – Leadership Middle Tennessee, Inc. (LMT), the regional leadership organization that encompasses a 10-county collective of community leaders in Middle Tennessee, announces the 42 members of the incoming Class of 2019.
The class is selected by a vetting process within the leadership of the LMT Board of Directors. For more information on LMT, please visit www.leadmt.org
«Read the rest of this article»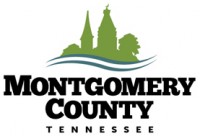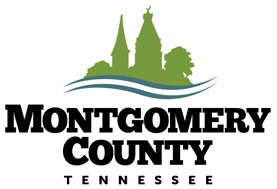 Montgomery County, TN – Montgomery County Assessor of Property Erinne Hester was recently designated as a Certified Public Administrator by The University of Tennessee County Technical Assistance Service (CTAS) at a Capstone Event held at Montgomery Bell State Park.
To be designated a Certified Public Administrator; one must complete 80 credit hours in the County Officials Certificate Training Program (COCTP).
«Read the rest of this article»
Brenda Radford Reelected Trustee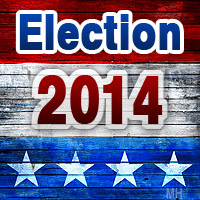 Montgomery County, TN – Clarksville-Montgomery County voting for the Tennessee State Primary and County general elections was light. Around 11,000 people early voted and on Election Day, Thursday, August 7th, only 8,105 came out to vote.
With 9480 votes, Jim Durrett was elected the new Montgomery County Mayor. Incumbent Carolyn Bowers had 7654 votes and Curt Mize came in at 2295.
In the highly contested Montgomery County Sheriff's race, John Fuson was elected with 11,020 votes. Tyler Barrett had 4,519 votes, with Bret Murray getting 1,809, while Dexter Mines had 1,612.
«Read the rest of this article»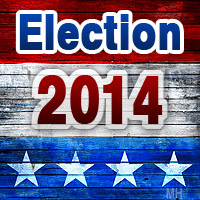 Cunningham, TN – On Saturday, July 27th, 2014, Montgomery County Assessor of Property Erinne Hester spoke at the 106th Annual Lone Oak Picnic held by the Central Civitan Club.
"I was born and raised in Clarksville. I went to Austin Peay State University where I got a degree in accounting. After that, I married my high school sweet heart and we have two boys 8 and 11," Hester stated. "I worked in the County for about 10 years. I started in the finance office and worked my way up. I was finance director for 6 years."
«Read the rest of this article»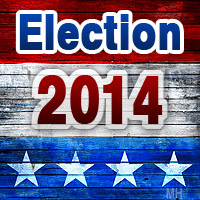 Clarksville, TN – The Clarksville-Montgomery County "League Of Voter Empowerment" (L.O.V.E.), a voters club comprised of local residents who meet monthly to discuss politics and the current state of governmental affairs, has announced its endorsements for the August 7th, 2014 State Primary and County General Election.
L.O.V.E. members are all active in the community in a variety of ways; they assemble to discuss issues that affect the community and work toward solutions that might benefit the community as a whole. «Read the rest of this article»
Clarksville, TN – The final day of the 2012 Rivers and Spires Festival on Saturday opened with unseasonably cooler weather to the point of being really chilly.  Warm coats, hats, and/or gloves were the order of the day.  Turnout started out slow, and might have been a little bit depressed over all from previous years as a result, but the people who did come out had a really great time!
Arriving around 11:00am, I found dribs and drabs of people mostly scattered around the various stages. As the morning progressed the numbers steadily increased. I made my way up strawberry alley and watched a vendor playing with one of the many items he had for sale. «Read the rest of this article»
Questions still remain over recent concerns about "conflict of interest" within city and county government.  As I was first to report in a Clarksville Online exclusive, Conflict of interest questions still unanswered in county government, the question first arose with local architect Jerry Clark who at the time was a board member of the Regional Airport Authority.
In a meeting with County Mayor Carolyn Bowers, City Mayor Kim McMillan, and Montgomery County Accounts and Budgets Director Erinne Hester, Clark was informed that due to the County Purchasing Act of 1957, there could be a potential conflict of interest of him serving on that board, and his firm, Clark and Associates, doing business with the county.
It basically states that anyone doing business with the county, could not serve on any boards or commissions, and while there has been opinions rendered on both sides of the law, Jerry Clark chose to resign from the Airport Authority to prevent any conflct, and the county chose to take the other position.
"Hmmmm." «Read the rest of this article»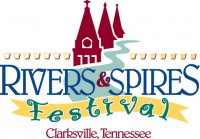 Clarksville, TN – Due to unseasonably chilly weather and a blustery wind, the third day of Rivers and Spires looked like it was going to end with a whimper rather than a bang, the victim of the unpredictable spring weather. However as the afternoon wore on, more and more people showed up to enjoy all that the festival had to offer. "The crowd hung in even though we had monsoon winds and rains, and I think it says a lot about this festival, and how much people enjoy it" said Festival Manager Doug Barber.
«Read the rest of this article»