Topic: Extreme Makeover Home Edition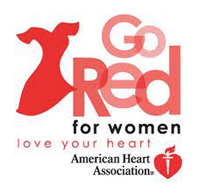 Nashville, TN – Leigh Anne Tuohy, inspiration for the book and hit movie The Blind Side, will be the keynote speaker at the Go Red For Women Luncheon on April 27th at the Franklin Marriott Cool Springs.
Dubbed a "warrior princess" by author Michael Lewis in his New York Times number one best-selling book of the same name, Leigh Anne is the matriarch of the Tuohy family, whose life, as chronicled in Lewis' book, went on to become a record-breaking Hollywood blockbuster that earned more than $300 million at the box office. The role of Leigh Anne in the movie earned an Academy Award for Best Actress for Sandra Bullock.
«Read the rest of this article»
Extreme Makeover Home Edition is coming to  Nashville, TN.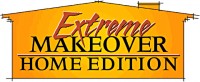 Ty Pennington and the Extreme Makeover Home Edition Team is set to roll into Nashville, TN and surprise one lucky family.
There will be a kick off pep rally for volunteers held on Friday September 3, 2010 at the Curb Event Center at Belmont University. Start time is 10:00am. «Read the rest of this article»
The Homes for Our Troops Build Brigade for Army SSG Heath Calhoun will begin tomorrow morning at 8:30 AM Friday, April 23rd – Sunday April 25th. Not the 30th as originally reported!


Homes for Our Troops will hold a three-day Build Brigade starting Friday April 23rd – Sunday April 25th to provide Army Sergeant Heath Calhoun with a specially adapted barrier free home. The Build Brigade will take place at 1890 Walter Road in Clarksville, TN
Homes for Our Troops Construction Manager Larry Archer along with General Contractor Jimmy Miller from Jimmy Miller Construction will raise the first wall at 8:30 AM on Friday April 23. Montgomery County  Mayor Caroline Bowers will welcome everyone at that time during the official ceremony.
SSG Heath Calhoun served in Iraq with the 101st Airborne Division. He was severely injured when a rocket-propelled grenade hit his Humvee on November 7, 2003, resulting in the amputation of both his legs above the knee.
«Read the rest of this article»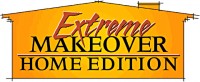 The house in Montgomery County being built as an Extreme Makeover: Home Edition project is almost complete.
The family will be returning home on Friday, October 23. The family is expected to arrive at approximately 2 p.m.
Spectators are encouraged to come out and welcome the family home and to join Ty Pennington in telling the driver to "Move that bus!"
Plan to arrive early to get a good front-row view of the house and close to the family as they see for the first time their new house constructed by hundreds of volunteers in the past week.
Follow the signs from Dover Road to the parking area behind Woodlawn Elementary School for the bus shuttle to the site. There will be no on-site parking.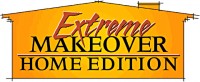 On Sunday, October 17, demolition of the house was completed for the Montgomery County Extreme Makeover: Home Edition project.
By evening on Sunday, builders were moving into construction phases with foundation preparation well underway.
By the time dawn arrives Monday morning, builders plan to have a foundation and concrete slab in place for first floor walls to be erected. Much of Monday will be involved with walls, subfloor and roof decking by evening.
The spectator and VIP viewing area will be open at 7 a.m. Monday morning. Spectator areas will be available from 7 a.m. to 7 p.m. each day of the build. «Read the rest of this article»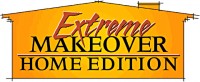 "Extreme Makeover: Home Edition" lends a helping hand to a single mother who lost the love of her life in a sudden and tragic accident but found inspiration in the organization that helped her through it all
On October 17, 2009, "Extreme Makeover: Home Edition" traveled to Woodlawn, TN, in Montgomery County, to give Trina Scott and her three daughters the good news that their problem-ridden home will be rebuilt.
Trina, 44, met her husband David while he was serving with the United States Army Special Forces in Fort Bragg, NC – and it was love at first sight. After his discharge, David became a Clarksville police officer.
In 2002, David and his partner were on-duty when their police car was violently struck by a truck. The car spun out of control, hit a guardrail, caught fire, and killed both David and his partner almost instantly. Overwhelmed with grief, Trina turned to a group called Concerns of Police Survivors, Inc. (C.O.P.S.), which helps the surviving family members of officers killed in the line of duty. Inspired by the help she received from C.O.P.S., Trina devoted all of her free time to the organization and became its President in 2003. The time that Trina dedicates to C.O.P.S. is essentially a full-time job, on top of the regular job she works to support her three daughters: Leyla, 17, Deidie, 13, and Alethea, 11. «Read the rest of this article»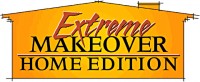 How do you build a dream? For ABC's Extreme Makeover Home Edition you do it one family at a time. You take community craftsmen, area businesses, and every day people like you and me. You mix them all together, and 106 hours later something wonderful comes out. In this case it's a new home for a deserving family; a renewed sense for people in the community, that yes we can make a difference; and for the people who worked on making it all come true, a sense of accomplishing something special.
On Oct. 17th, a Clarksville area families home will be demolished, rebuilt, furnished and decorated in under 106 hours. The work will be done using local volunteers under the direction of builders Bert Singletary and Don Duncan. It is anticipated that more than 2,000 volunteers from the Montgomery County area will participate in the exciting one-week project.Volunteer sign ups are still being accepted at the build website – www.extremevolunteer.com.  Volunteer guideline information is available on the website.
«Read the rest of this article»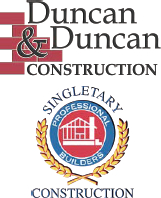 Volunteers for the local Extreme Makeover: Home Edition build are invited to a pep rally to be held at 8:00am on Friday, October 9th, at the First Baptist Church Laida Fellowship Hall in downtown Clarksville.
Don Duncan of Duncan & Duncan Construction and Bert Singletary of Singletary Construction, the selected partners for the build, invite volunteers to join in the pep rally.
The building project is an opportunity to give back to the community, Duncan and Singletary agree. "This community has given much to me in times when I needed it the most." Duncan said. "It is time for me to give back what little I can." Duncan said that many people helped his family in the long years of recovery after his seven-year-old son, Warren, had a stroke. Warren is now 24 and involved in the construction business.
Singletary said this is a special opportunity to change a life for a family that is different from building a house for sale. "I've been blessed with skill and ability and now I can use that to change someone's life," he said.
Conrad Rickettes, executive producer of the popular Extreme Makeover: Home Edition, will be present for the pep rally to personally thank volunteers for their willingness to participate in this life-changing event for a family in this area that will be selected on October 17 for the build. «Read the rest of this article»