Topic: Flash Flood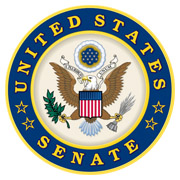 Washington, D.C. – Confucius Institutes provide communist China with leverage to discreetly influence what college students are taught about topics like Hong Kong and Tiananmen Square and impede freedom of speech on campus. We cannot allow students to be brainwashed by revisionist history.
That's why I sent a letter to the U.S. Department of Education (DOE) Secretary Miguel Cardona to push for censorship-free alternatives to support Mandarin language and Chinese culture initiatives in the U.S., including those provided by our democratic partner Taiwan. Read more about the letter here.
«Read the rest of this article»
National Weather Service (NWS)
Nashville, TN – The National Weather Service reports rain, possibly heavy at times, will lift northward towards Clarksville-Montgomery County and parts of Middle Tennessee starting late this afternoon.
With area creeks and rivers already swollen and saturated soils, flash flooding will be possible overnight especially south of I-40.
Several more rounds of heavy rain are expected from Friday through Saturday night. Additional rainfall totals of 2 to 4 inches will be possible across Middle Tennessee. These totals, combined with the recent rainfall and already saturated ground, could lead to significant flooding across the area.
«Read the rest of this article»
Written by Michelle Smith
National Oceanic and Atmospheric Administration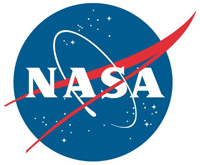 Silver Spring, MD – Detecting and predicting lightning just got a lot easier. The first images from a new instrument onboard NOAA's GOES-16 satellite are giving NOAA National Weather Service forecasters richer information about lightning that will help them alert the public to dangerous weather.
The first lightning detector in a geostationary orbit, the Geostationary Lightning Mapper (GLM), is transmitting data never before available to forecasters. The mapper continually looks for lightning flashes in the Western Hemisphere, so forecasters know when a storm is forming, intensifying and becoming more dangerous. Rapid increases of lightning are a signal that a storm is strengthening quickly and could produce severe weather.
«Read the rest of this article»
Nashville, TN – The National Weather Service (NWS) reports that an intense weather system is developing southwest of the mid-state this morning and rain chances ramp up for Clarksville-Montgomery County late this afternoon. An isolated severe weather threat will become possible tonight.
While the majority of severe weather with this system is expected to remain south of Middle Tennessee, storms coming out of Alabama and Mississippi between 10:00pm and 4:00am could present a damaging straight line wind threat for those south of Interstate 40.
«Read the rest of this article»
Southern Baptists Deliver Shower and Laundry Facility Trailer to Carlisle Community
Clarksville, TN – In the four days since violent flash floods ripped through several small communities, the American Red Cross has been working to help as families clean up their belongings and try to rebuild their homes and lives.
Many local agencies have also stepped up to partner with the Red Cross in their relief efforts.  The Southern Baptist Shower and Laundry Trailer arrived from Jackson, TN today, and is currently stationed outside the Carlisle Missionary Baptist Church in Carlisle for local residents to utilize.
«Read the rest of this article»
Two Rivers Chapter Volunteers Working to Meet Emergency Needs
Clarksville, TN – Severe spring storms and flash floods poured torrential rain over much of Tennessee on Saturday morning and again in the evening.
Eight homes were destroyed from the flood with 26 others sustaining major damage, across 4 counties including Henry, Houston, Montgomery and Stewart.  The Red Cross responded immediately to provide food, shelter and emotional support to help families who had been affected by the storms. «Read the rest of this article»
Montgomery County is currently under a flood warning. The crest is expected to reach 54.6′ on May 3rd at 6:00 am on the Cumberland River at Clarksville, TN. Currently the river is at 47.66′, a level not reached since February 17th 2003.
Several people have died across Tennessee from these storms and extreme caution should be used when you are around flooded areas. You should avoid driving through flood water when it crosses the road, you never know how deep it actually is! In Nashville Tennessee 70 vehicles were submerged on I-24 in Antioch and one person died as a result, two more died in Stewart County, two other deaths were reported in Williamson and Carroll counties.
«Read the rest of this article»