Topic: Fort Campbell High School
Fort Campbell, KY – Innovative techniques were implemented to allow Fort Campbell High School's 87 graduating seniors to celebrate the end of their high school careers, while still practicing social distancing.
Social distancing guidelines enforced because of the COVID-19 Coronavirus pandemic did not allow for a traditional commencement ceremony. However, FCHS Principal Kim Butts and her team tackled those challenges head on to give seniors an unforgettable celebration.
«Read the rest of this article»
Written by Spc. Beverly Roche
40th Public Affairs Detachment

Fort Campbell, KY – Fort Campbell officials honored their most outstanding volunteers representing organizations from all across the installation with accolades for their selfless giving and award certificates for their mantles during a Volunteer of the Year ceremony in Cole Park Commons on post, April 16th, 2019.
Installation leaders hold this ceremony annually to officially recognize individuals who's supervisors identified as having gone above and beyond an established standard and exceeded expectations to care for Fort Campbell's Soldiers and their families.
«Read the rest of this article»
Written by Sgt. 1st Class Katrina Craig
101st Airborne Division (Air Assault)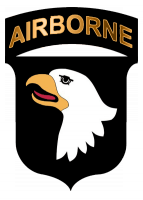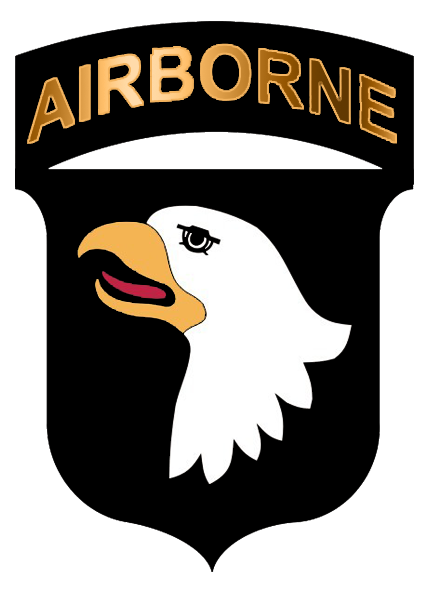 Fort Campbell, KY – The 101st Airborne Division, as we know it today, stems from World War II. Nearly eight decades ago, Nazi forces occupied Carentan, a small city in northern France. The 101st Airborne Division had one mission on June 6th, 1944 – liberate Carentan.
The Battle of Normandy was a week of brutal fighting, during which many U.S. Soldiers were either killed or missing in action. Eventually, 101st troops defeated the Nazis, driving them out of the city. The newly liberated citizens of Carentan developed a swell of thankfulness so deep it formed a bond between the citizens of two cities, a world apart.
«Read the rest of this article»
Fort Campbell High School 2018 Graduation
Clarksville, TN – Fort Campbell High School held its Fifty-Sixth Annual Commencement Exercises Friday at Austin Peay State University's Dunn Center.
The FCHS Class of 2018 graduated a mere 95 students, but their achievements were impressive, as was evidenced by the fact that this class received a collective $7 million in scholarship offers from universities around the country.
The ceremony began with a senior slide show, followed by a student processional to the traditional Pomp and Circumstance.
«Read the rest of this article»
Alexandria, VA – A Fort Campbell High School student will be recognized as a finalist for the U.S. Army-Pro Football Hall of Fame Award for Excellence by a Pro Football Hall of Famer during a formal ceremony at the school April 3rd, 2018.
John "Jack" Cogbill, a sophomore, is one of 25 high school student-athlete finalists. Cogbill has served as the captain of the varsity soccer and was a member of the varsity wrestling team. He has made the Kentucky High School Athletic Academic All-State First Team.
«Read the rest of this article»
Written by Mari-Alice Jasper
Fort Campbell Public Affairs Office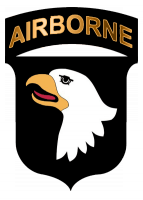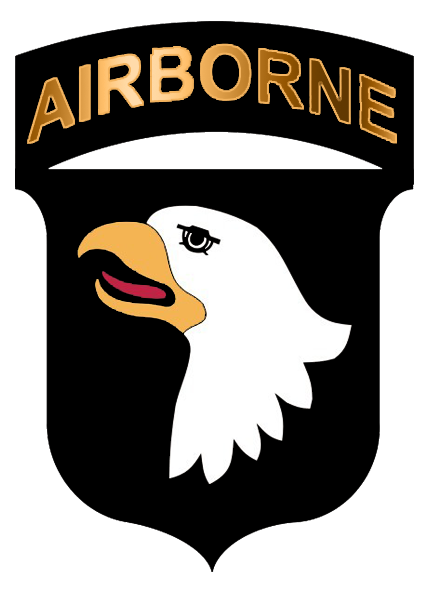 Fort Campbell, KY – No more than five-feet tall, dressed in slacks and a blouse, Frances Cutler Hahn, a Holocaust survivor, confidently approached the podium at the center of the Fort Campbell High School gym April 24th, 2017, to share her life story.
Cutler Hahn was a hidden Jewish child during World War II. In 1936 her parents Cyla and Shlomo immigrated to France from Poland in search of a better life. Two years later Frances was born in Paris. When she was 2-years-old, the Nazis invaded Paris.
One year later, Frances' parents put her in a children's home for protection. When that became unsafe she was moved to live with a Catholic Family on a farm. In 1942, her mother died in the Auschwitz concentration camp. Her father died from combat wounds four years later.
«Read the rest of this article»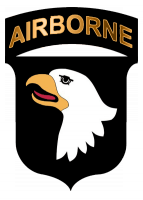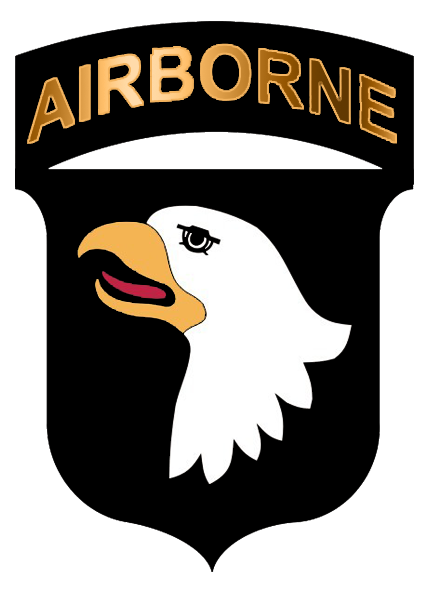 Fort Campbell, KY – Due to the expected severe weather today, Fort Campbell Schools will close early.
Fort Campbell High School will close at 1:20pm and elementary and middle schools will close at 2:20pm.
This is basically the Tuesday schedule for schools.
Remember, safety first! (RNJ)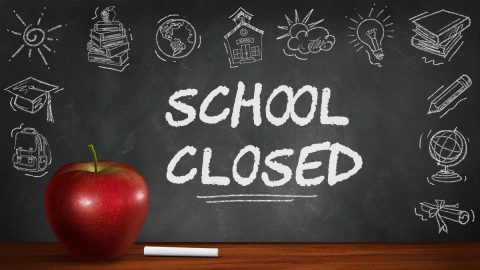 APSU Sports Information

Columbus, OH – Austin Peay State University track and field got back to work this weekend after a much-needed week off and put together a string of strong performances at Friday's Ohio State Tune-Up—the Governors final event before the 2017 Ohio Valley Conference Indoor Championships.
"Really pleased with the team today," said head coach Doug Molnar. "We needed to get a few things straight before conference next week and I think we accomplished that, particularly in the pole vault and hurdles."
«Read the rest of this article»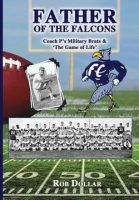 Clarksville, TN – A former newspaperman has written a book that tells the inspiring story of a legendary high school football coach who mentored the sons and daughters of soldiers at the Fort Campbell Army post for more than three decades.
"Father of the Falcons: Coach P's Military Brats & 'The Game of Life'" was released to the public on Saturday, October 1st. The author of the book is Rob Dollar, who worked for the Kentucky New Era in Hopkinsville, Kentucky, as a reporter and senior editor for 20 years before leaving the newspaper in 2003.
«Read the rest of this article»
Fort Campbell, KY – Two Campbell Crossing residents have been selected as recipients of the 2016 WinningEdge Scholarship sponsored by WinnCompanies.
Nia Gibbs-Francis and Caitlin Hertzendorf, were among 43 national winners of the scholarship awarded annually by WinnCompanies, the national property management firm that serves Campbell Crossing
«Read the rest of this article»