Topic: Ganymede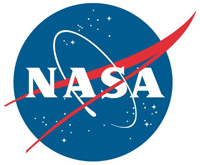 Pasadena, CA – NASA has authorized a mission extension for its Juno spacecraft exploring Jupiter. The agency's most distant planetary orbiter will now continue its investigation of the solar system's largest planet through September 2025, or until the spacecraft's end of life.
This expansion tasks Juno with becoming an explorer of the full Jovian system – Jupiter and its rings and moons – with multiple rendezvous planned for three of Jupiter's most intriguing Galilean moons: Ganymede, Europa, and Io.
«Read the rest of this article»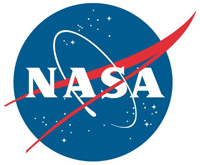 Washington, D.C. – As NASA prepares to send astronauts back to the Moon and on to Mars, the agency's quest to seek answers about our solar system and beyond continues to inform those efforts and generate new discoveries. The agency has extended the missions of two spacecraft, following an external review of their scientific productivity.
The missions – Juno and InSight – have each increased our understanding of our solar system, as well as spurred new sets of diverse questions.
«Read the rest of this article»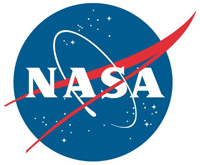 Washington, D.C. – Skywatchers are in for an end-of-year treat. What has become known popularly as the "Christmas Star" is an especially vibrant planetary conjunction easily visible in the evening sky over the next two weeks as the bright planets Jupiter and Saturn come together, culminating on the night of December 21st, 2020.
In 1610, Italian astronomer Galileo Galilei pointed his telescope to the night sky, discovering the four moons of Jupiter – Io, Europa, Ganymede, and Callisto. In that same year, Galileo also discovered a strange oval surrounding Saturn, which later observations determined to be its rings.
«Read the rest of this article»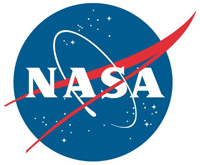 Pasadena, CA – On its way inbound for a December 26th, 2019, flyby of Jupiter, NASA's Juno spacecraft flew in the proximity of the north pole of the ninth-largest object in the solar system, the moon Ganymede. The infrared imagery collected by the spacecraft's Jovian Infrared Auroral Mapper (JIRAM) instrument provides the first infrared mapping of the massive moon's northern frontier.
The only moon in the solar system that is larger than the planet Mercury, Ganymede consists primarily of water ice. Its composition contains fundamental clues for understanding the evolution of the 79 Jovian moons from the time of their formation to today.
«Read the rest of this article»
NASA Headquarters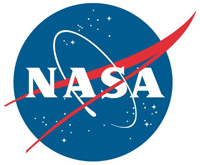 Washington, D.C. – NASA welcomed a new administrator, Jim Bridenstine, deputy administrator, Jim Morhard, and chief financial officer, Jeff DeWit, in 2018. Their focus is on firmly establishing the groundwork to send Americans back to the Moon sustainably, with plans to use the agency's lunar experience to prepare to send astronauts to Mars.
"Our agency's accomplishments in 2018 are breathtaking. We've inspired the world and created incredible new capabilities for our nation," Bridenstine said. "This year, we landed on Mars for the seventh time, and America remains the only country to have landed on Mars successfully."
«Read the rest of this article»
Written by Michele Johnson
NASA's Ames Research Center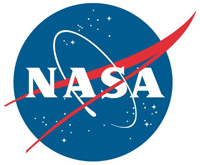 Moffett Field, CA – Scientists using NASA's Kepler space telescope identified a regular pattern in the orbits of the planets in the TRAPPIST-1 system that confirmed suspected details about the orbit of its outermost and least understood planet, TRAPPIST-1h.
TRAPPIST-1 is only eight percent the mass of our sun, making it a cooler and less luminous star. It's home to seven Earth-size planets, three of which orbit in their star's habitable zone — the range of distances from a star where liquid water could pool on the surface of a rocky planet. The system is located about 40 light-years away in the constellation of Aquarius. The star is estimated to be between 3 billion and 8 billion years old.
«Read the rest of this article»
NASA Headquarters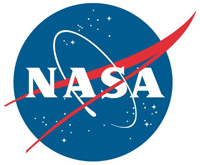 Washington,D.C. – NASA's partnership in a future European Space Agency (ESA) mission to Jupiter and its moons has cleared a key milestone, moving from preliminary instrument design to implementation phase.
Designed to investigate the emergence of habitable worlds around gas giants, the JUpiter ICy Moons Explorer (JUICE) is scheduled to launch in five years, arriving at Jupiter in October 2029. JUICE will spend almost four years studying Jupiter's giant magnetosphere, turbulent atmosphere, and its icy Galilean moons—Callisto, Ganymede and Europa.
«Read the rest of this article»
Written by Felicia Chou
NASA Headquarters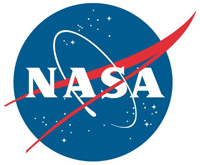 Washington, D.C. – NASA's Juno is now poised to shine a spotlight on the origins and interior structure of the largest planet in our solar system.
As we wait for Juno's first close-up images of Jupiter (to be taken August 27th during the spacecraft's next pass by the planet), NASA continues to explore our solar system to help answer fundamental questions about how we came to be, where we are going and whether we are alone in the universe.
«Read the rest of this article»
Written by DC Agle / Preston Dyches
NASA's Jet Propulsion Laboratory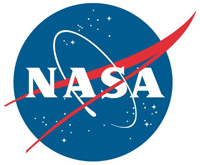 Pasadena, CA – The JunoCam camera aboard NASA's Juno mission is operational and sending down data after the spacecraft's July 4th arrival at Jupiter. Juno's visible-light camera was turned on six days after Juno fired its main engine and placed itself into orbit around the largest planetary inhabitant of our solar system. The first high-resolution images of the gas giant Jupiter are still a few weeks away.
"This scene from JunoCam indicates it survived its first pass through Jupiter's extreme radiation environment without any degradation and is ready to take on Jupiter," said Scott Bolton, principal investigator from the Southwest Research Institute in San Antonio. "We can't wait to see the first view of Jupiter's poles."
«Read the rest of this article»
Science at NASA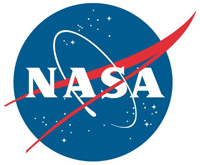 Washington, D.C. – Winter is approaching. The early, wakeful sunbeams of summer are a fading memory as October mornings grow dark and cold. Frankly, waking up isn't as easy as it used to be…..
Except this week.
In the days ahead, if you find yourself yawning over your morning coffee before sunrise, longing for repose, just take a look out the window. Three bright planets are converging in the eastern sky–and the view is an eye opener.
«Read the rest of this article»