Topic: Groundbreaking
Austin Peay State University Sports Information
Clarksville, TN – Outfielder Aaron Campbell supplied a career-high three RBI off the bench, but an early big inning proved too much for the Austin Peay State University (APSU) baseball team as it dropped game two of its series against Kentucky, 12-5, Saturday afternoon at Joe and Cathi Maynard Field at Raymond C. Hand Park.
«Read the rest of this article»
Cunningham, TN – On Sunday, May 20th, 2018 Lone Oak Baptist Church held a groundbreaking ceremony at their new Church site located just north of Montgomery Central High School on highway 48. The ceremony began at 1:30pm.
"We had a groundbreaking for our new facility today. The lord made this land available. Originally it was not for sale, did not have a for sale sign. We made some inquiries and the folks were good enough to talk to us about it," said David Mackens, Pastor.
«Read the rest of this article»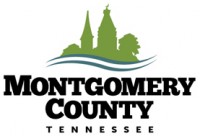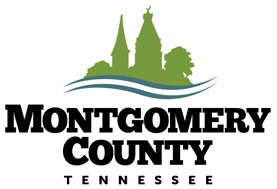 Montgomery County, TN – Yesterday, on July 30th 2013 Montgomery County held a groundbreaking and Richellen Park a 52 acre facility that will be built off of Highway 149 in southern Montgomery County to service the Cumberland Heights and Palmyra communities.
The 52 acre park will feature a large pavilion which will have enough space to accommodate larger events such as craft-fairs, trade shows, fundraisers for the community, public gatherings, and you will be able to rent the facility for private events.
«Read the rest of this article»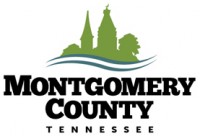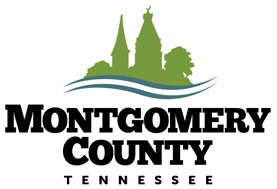 Montgomery County, TN – Montgomery County Government will host a Groundbreaking Ceremony for the new RichEllen Park on Tuesday, July 30th at 9:00am.
The park is located in the Palmyra area of Montgomery County off Highway 149, approximately 2 miles past Hilltop Super Market. The public is invited to attend.
The park land consists of approximately 50 acres and was purchased in 2010 for the creation of a recreational facility.
Home Depot and Campbell Crossing provides funding and land for a Community Garden
Fort Campbell, KY – Victory Gardens, also known as War Gardens, were planted during World War I and World War II to help with the decreasing food supply. The Gardens were planted in backyards, alleys and vacant ots to help serve the need for food production and also provide a sense of pride for those family members who stayed at home.
The Screaming Eagle Foundation, in support of the War Garden Project, received a $10,500 grant from the Home Depot Foundation to implement a community garden and greenhouse that will be made available to the military community. The War Garden Project (WPG) is a project that brings gardening to military communities. «Read the rest of this article»
Clarksville, TN – On Sunday, September 30, a large crowd of Clarksville Christian School (CCS) faculty and staff, board members, students and their families, and members of the community gathered to watch as the earth was broken, marking the beginning of Phase II for Clarksville Christian School.
The capital campaign to fund Phase II is entitled Something Special, and the facility will include a gym, dressing rooms, cafeteria, six new classrooms, a state-of-the-art science lab, music area, and theater stage.  The growth will allow the school to expand the number of students that can be served.
«Read the rest of this article»
It's been a challenging effort, but PGM Properties has officially broken ground on what will soon come to be known as Madison Commons, the new home of the Publix Supermarket chain in Clarksville, TN. The Publix brand has been on the lips of area residents long before the news was officially released that the chain was looking at the City of Clarksville for a possible home, and the residents are more than ready to welcome them into our community.
«Read the rest of this article»


Clarksville Montgomery County School System received six competitive bids for renovations and additions to Montgomery Central High School with Denark Construction, Inc. of Knoxville submitting the low bid of $18,395,000.
Violette Architecture / Interior Design led the project's multi-disciplinary design team from Master Planning through Construction Document production and Bidding. Architects, Interior, Graphics and Food Service Designers, Civil, Structural, Mechanical, and Electrical Engineers were challenged to upgrade the unique forty year-old education facility to current safety, accessibility and academic standards without exceeding fixed construction budget limits.
The project's design increases the school's total area by over fifty percent through six additions and interior renovations throughout. The largest addition is over 40,000 square feet in area. Located near Highway 48/13, it includes media center and administrative space on the first floor and freshman academy on the second floor.
It started as an idea back in 1978. Now roughly 30 years later, the construction of the Clarksville Marina is underway. The ground breaking ceremony was held at the Fairgrounds Park yesterday, to a standing room only crowd.
«Read the rest of this article»
City officials will break ground on the new Marina and Redeveloped Fairgrounds Park Thursday, July 16.
The public is invited to attend the ceremony, which takes place at 10a.m. at Fairgrounds Park.  Refreshments will be available to guests.
Construction on the new Marina and Fairgrounds will begin shortly after groundbreaking and the marina is set to open to the public in the fall of 2010. New amenities at the Marina and Redeveloped Fairgrounds Park will include ball fields, an amphitheatre and new recreational facilities.
«Read the rest of this article»