Topic: heat exhaustion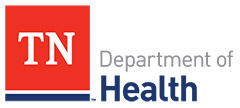 Nashville, TN – The Tennessee Department of Health (TDH) is sending this reminder about heat safety due to the unusually high and potentially record-breaking heat predicted in much of Tennessee this holiday weekend.
Do NOT leave children or animals in parked cars for any length of time.
«Read the rest of this article»
Montgomery County Animal Care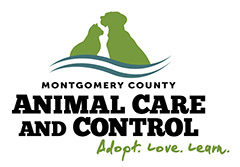 Montgomery County, TN – Montgomery County Animal Care and Control says that although summer does not officially begin until June 21st, the outdoor temperatures have already been averaging 10 degrees higher than average.
During these high temperatures, it is important to remember that heat related illnesses in dogs and cats can set in quickly, sometimes within just a few minutes. Dogs and cats are very susceptible to heat exhaustion, often followed by heat stroke if not treated immediately.
«Read the rest of this article»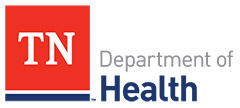 Nashville, TN – Have your fun in the sun, but take steps to protect yourself and your family against heat-related illness.
The Tennessee Department of Health is encouraging parents and youth sports leagues to prevent heat-related injuries this summer as part of the observance of National Heat Awareness Day May 25th, 2018.
«Read the rest of this article»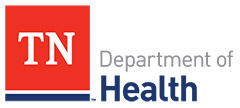 Nashville, TN – With temperatures near the 100° mark predicted for parts of the state this week, the Tennessee Department of Health is reminding residents and visitors to "respect the sun's might" by protecting themselves from excessive heat and intensive sunlight damage.
"When temperatures get as high as they are expected to in the upcoming days, we all need to look out for one another and make sure no one becomes a victim to the heat," said John Benitez, MD, medical director of the TDH Emergency Preparedness Office.
«Read the rest of this article»
Clarksville, TN – Extreme heat is predicted across Tennessee this weekend and the American Red Cross reminds everyone of the steps they should take to stay safe when the temperatures rise.
"High temperatures, humidity and hot, indoor environments can quickly cause heat-related emergencies," said Faye Anderson, Tennessee River Executive Director. "Excessive heat can lead to sunburn, heat cramps, heat exhaustion and heat stroke."
«Read the rest of this article»

Nashville, TN – The Tennessee Department of Health is working to reduce deaths and life-threatening conditions caused by summer heat. With temperatures reaching into the 90s in much of the state, Tennessee residents and visitors are urged to exercise caution and take preventive steps to avoid heat exhaustion and heat stroke.
"While the elderly, children and those with existing health issues are most at risk, extreme heat can affect anyone," said TDH Commissioner John J. Dreyzehner, MD, MPH. "We want to remind everyone about ways to prevent heat-related illnesses and how to address them if they do occur." «Read the rest of this article»

Nashville, TN – In a few weeks, thousands of students from across Tennessee will arrive at spring break destinations, primed for fun and adventure. How those students plan and prepare for these trips may affect their immediate safety and future health.
"One of the biggest concerns for every spring breaker should be protection against skin cancer," said Tennessee Department of Health Commissioner John Dreyzehner, MD, MPH. "Exposure to ultraviolet rays, whether on a ski slope, sandy beach or tanning bed, puts you at increased risk for melanoma, a skin cancer that is painful and deadly." «Read the rest of this article»
A hot and muggy day is in store for portions of Middle Tennessee… Strong upper level ridging moving into the area will allow for high temperatures this afternoon to range in the low to mid 90s. This combined with increasing moisture will yield heat index readings in the low 90s near the plateau, to the low 100s near the Tennessee river.
Heat indices this high will increase the risk of heat-related illness if proper precautions are not taken. If outside today… Wear light colored and light weight clothing. Take frequent breaks and drink plenty of water as well. And never leave children or pets in your vehicle… Even if just for a few minutes.
«Read the rest of this article»
Heat is hard on the heart; take precautions and stay healthy
Nashville, TN – The calendar says it's still spring, but the extreme temperatures we're about to feel this week have moved this item to the top of the weekend agenda: preventing heat exhaustion and heat stroke, which can have serious effects on health.
Here's what the American Heart Association wants you to know, so you can beat the heat: «Read the rest of this article»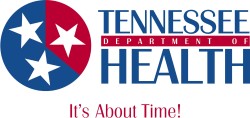 Nashville, TN – Many families and individuals spend the year planning for and dreaming of their spring or summer vacations. Trips to the beach, visits to faraway relatives and sessions at camp can be fun and exciting and the source of happy memories for years to come.
The Tennessee Department of Health offers tips to help ensure all Tennessee travelers have safe and healthy trips this and every year. «Read the rest of this article»