Topic: home repair

Nashville, TN – The arrival of spring has many Tennesseans turning their attention to home renovation and improvement projects.
To help homeowners make the most of their hard-earned money, the Tennessee Department of Commerce & Insurance (TDCI) shares tips on how to avoid common construction-related issues such as shoddy repair companies and problem contractors.
«Read the rest of this article»
Take the time to create a space that's just right for you now and in the future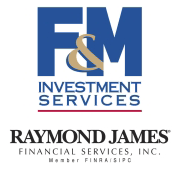 Clarksville, TN – It seems many Americans agree with Dorothy Gale of Kansas: There really is no place like home. We spend years, decades even, creating a space that reflects our families, our lives, our personalities and our comforts. So it is little wonder that home is where the heart is and where we hope to live out the rest of our days.
If you're among the many who prefer to live at home as long as possible, you'll want to do what you can to make sure it fits your needs today and for many tomorrows to come.
«Read the rest of this article»
Clarksville, TN – The City of Clarksville Office of Housing and Community Development is accepting applications for minor home repair for low- to moderate-income homeowners.
Various repairs and projects, primarily exterior renovation, are offered at no cost to qualifying homeowners. Projects range from roof repairs and painting to constructing handicap-accessible ramps and landscaping. Elderly and disabled homeowners are encouraged to apply.
«Read the rest of this article»
Hundreds of volunteers will restore hope for local residents by providing free home repairs.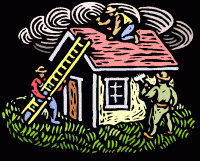 The City of Clarksville Office of Housing and Community Development announced today that applications for the 2009 Good Neighbor Volunteer Home Repair Program are now available  through March 31, 2009.
This year"s program is expected to provide assistance to approximately 40 homeowners. Eligible applications will be accepted on a first come first serve basis. Many low-income homeowners who have lived in their home for years desperately need home repairs but are unable to afford the expense.
Having decent housing- the comfort of a sound livable home equates to peace of mind and helps revitalize neighborhoods. Annually the City partners with local faith based organizations to help revitalize and repair homes for low-moderate income residents. The repairs are funded with grant money from the City"s Community Development Block Grant provided through the U.S. Department of Housing and Urban Development and the labor is donated.
Volunteers work in crews to repair homes of seniors, disabled and low income households. The repairs include roof replacements; exterior power washing painting, ramps, porch repairs and yard clean up.
In the past two years the City's Good Neighbor Volunteer Home Repair Program has assisted more than 25 families. This year the City is pleased to have two faith-based organizations generously donating expertise and time to help local residents.
Through a one-week program sponsored by the North American Mission Board of the Southern Baptist Convention and the Clarksville Baptist Association more than 250 volunteers will help repair and revitalize homes in the City"s special emphasis neighborhoods.
World Changer Volunteers will be in Clarksville from June 27-July 4, 2009.
On September 26, 2009, Grace Community Church, a local congregation will organize over 1000 volunteers to assist homeowners with limited resources by providing fresh coats of paint, roof repairs and critical home improvements. The group will also provide assistance to local non profits and some renters.
These are great programs that improve the quality of life in our community by repairing and redeveloping housing units. In exchange for building materials and coordination from the Office of Housing and Community Development, these faith groups contribute the necessary labor and invaluable skills. «Read the rest of this article»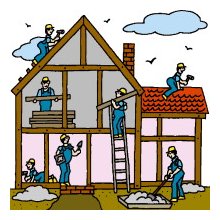 As a homeowner, one of my stresses is just when a repair is needed and who to call to make that repair. The tornado-like winds we have here regularly remove shingles from roofs, or a wire is damaged. Electrician? Carpenter? Both? Over the last five years I have developed a list of contractors whom I think are honest and skilled. There are companies and individuals who have dome work for me in the past and in whom I have confidence.
Last year I got "burned" by a person who professed to be a capable contractor. He adroitly gained my confidence on a small job before cheating me out of a significant amount of money. To prevent such a pique for Clarksville Online readers, I'll offer some guidelines for hiring a contractor. Money Advisor [Apr '08, p3] covers the subject comprehensively in a half page. Household repairs are stressful and costly, more so is the contractor is incompetent or unscrupulous. There are guideline to reduce the tension. «Read the rest of this article»