Topic: Hurricanes
Pasadena, CA –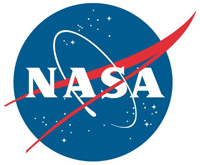 After nearly 2 1/2 years in orbit, a shoebox-size weather satellite phoned home one last time before plunging into Earth's atmosphere and burning up on December 24th, 2020. RainCube (Radar in a CubeSat) was a technology demonstration meant to show that shrinking a weather radar into a low-cost, miniature satellite called a CubeSat could provide science-quality data.
RainCube was deployed on July 13th, 2018, from the International Space Station and had a primary mission of three months.
«Read the rest of this article»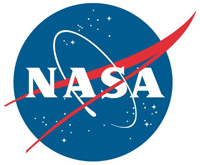 Pasadena, CA – According to NASA, although most hurricanes tend to weaken as they approach land, some rapidly increase in strength just prior to landfall – a phenomenon that is both dangerous and hard to forecast. As the climate continues to warm, the number of storms that fall into the latter category is likely to increase, presenting a stark reality for communities in their paths.
Because current weather models can't accurately predict this sudden intensification, communities preparing for a lesser storm often don't have time to respond to the arrival of a much stronger one or to the magnitude of destruction it is likely to leave behind.
«Read the rest of this article»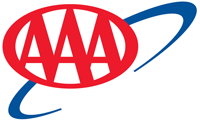 Tampa, FL – On the week, the majority of states saw gas prices decrease minimally – by one to two cents or saw no change at the pump. Though low, the volatility was enough to drive the national average down a penny from last Monday to $2.17. Today's average is two cents less than last month and 49 cents cheaper than a year ago.
"As we move into the second week of the August, it is pricing out to be the second cheapest start to the month in more than a decade," said Jeanette Casselano, AAA spokesperson.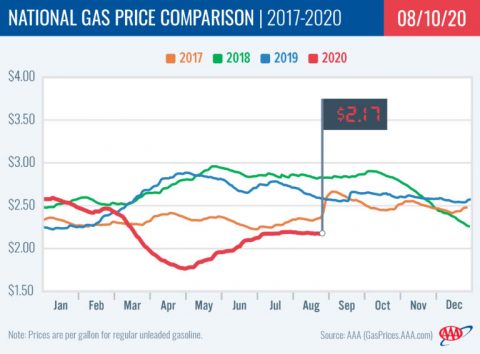 «Read the rest of this article»
Clarksville has the Third Cheapest Gas Prices in Tennessee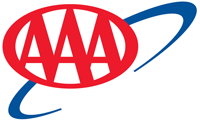 Nashville, TN – Tennessee motorists paid an average of $1.69 this Memorial Day – a nearly 82 cent discount over last year's holiday.
Today's Tennessee Gas Price average is now $1.70 which is 14 cents more than one month ago and nearly 83 cents less than one year ago.
«Read the rest of this article»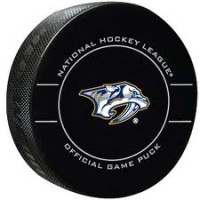 Nashville, TN – The Nashville Predators have made it three in a row with today's win over the visiting St. Louis Blues 2-1. Kyle Turris provided the game winner at 17:48 of the final period for the win.
The Predators have now swept the series with St. Louis as they gain the two points, moving them ever closer to a wild-card spot in the Stanley Cup Playoffs.
There was no replay of of last nights fisticuffs in St. Louis as the two teams were obviously conserving their energy for today's game. The first period appeared to be a "feeling out" period for the two teams, with no score at the end of the opening period.
«Read the rest of this article»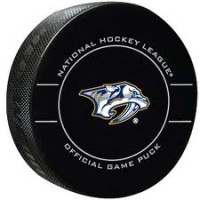 Nashville, Tn — The Nashville Predators just can't seem to find a way to fight their way through the hurricane. The Carolina Hurricanes. They've now lost 10 of 13 meetings against the team, losing at home tonight, 5-3.
With some momentum coming from back to back wins against the Minnesota Wild, the Predators had confidence heading into tonight's contest, but the news that Filip Forsberg would not be in the line-up may have deflated that confidence.
Forsberg is listed day to day with an upper body issue and the timeline for his return has not been determined.
«Read the rest of this article»
American Red Cross
Clarksville, TN – In a second consecutive year of record-breaking disasters, millions of people from coast to coast turned to the American Red Cross for shelter, food and comfort.
This year, massive wildfires scorched more than 8.5 million acres—in California alone, residents have suffered back-to-back years of the most destructive wildfires in state history, with the Camp Fire being the most severe.
«Read the rest of this article»
Written by Carol Rasmussen
NASA's Earth Science News Team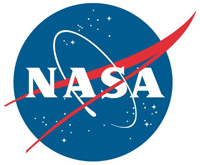 Washington, D.C. – With a new research plane and a new base to improve its chances of outsmarting Atlantic hurricanes, NASA's Oceans Melting Greenland campaign takes to the sky this week for its third year of gathering data on how the ocean around Greenland is melting its glaciers.
OMG's first two years of operations already collected the most comprehensive data available on the subject, but OMG Principal Investigator Josh Willis of NASA's Jet Propulsion Laboratory, Pasadena, California, is hungry for more.
«Read the rest of this article»
AAA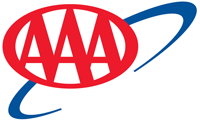 Washington, D.C. – Consumers are spending $69 more a month to fill-up compared to last summer. According to AAA, gasoline expenses are accounting, on average, for seven percent of an American's 2018 annual income, a one and half percent increase since summer of 2017.
With strong summer consumer gasoline demand expected in the months ahead, AAA says motorists can expect little relief at the pump with the national gas price average ranging between $2.85 – $3.05 through Labor Day.
«Read the rest of this article»
Clarksville-Montgomery County has Second Highest Gas Prices in Tennessee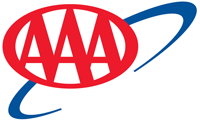 Tampa, FL – Tennessee gas prices averaged $2.31 per gallon on Sunday, after dropping 8 cents during the past week. The biggest weekly discounts were seen in Cleveland (-12 cents), Johnson City (-12 cents), and Chattanooga (-10 cents)
The state average has declined for 35 consecutive days, falling a total of 28 cents during that time. Although Tennessee gas prices are 27 cents less than a month ago, the state average remains 19 cents higher than this time last year.
«Read the rest of this article»