Topic: Independance Day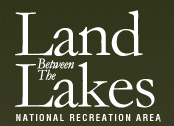 Golden Pond, KY— Celebrate July 4th weekend with unique activities at Land Between The Lakes (LBL) National Recreation Area.  Whether you're reliving the patriotic spirit of the 1850s or "picnicking" with the animals, there will be an outdoor activity for every member of the family to enjoy.
Join us for a day–or the entire weekend–LBL staff will be offering fun and educational programs all weekend long. The highlight of the weekend is Monday, July 4th, as The Homeplace (HP) hosts a traditional 1850's Independence Day Celebration.  Kick off the day's festivities at 1:00pm with the raising of the 1850's USA 30-star flag. A favorite speech in the 1850s was the reading of The Declaration of Independence; join the group reading after the flag-raising.
«Read the rest of this article»
Don't Forget "Buzzed Driving is Drunk Driving"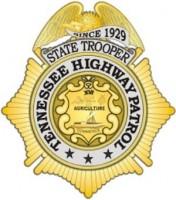 Nashville, TN — The Tennessee Highway Patrol announced today that State Troopers will be out in full force during the Fourth of July holiday weekend, cracking down on drunk drivers with an aggressive Drunk Driving, Over the Limit, Under Arrest enforcement blitz.  To ensure motorists are obeying the law, the THP will conduct sobriety and driver license checkpoints across the state in an effort to reduce fatalities and serious injury crashes.  The 2010 July 4th, 78-hour Holiday period begins at 6:00pm, Thursday, July 1st, and will end at 11:59pm, Sunday, July 4th.
"It doesn't matter if you've only had one drink; it's not worth the risk," said Department of Safety Commissioner Dave Mitchell. "Buzzed driving is drunk driving. No matter your age; if you plan on drinking, you'd better find a safe and sober ride home or your chances of arrest are high."
During the 2009 July 4th holiday weekend, 16 people died in 15 crashes on Tennessee roadways. That's a fatality rate of one death every four hours and 53 minutes.  Five of the 10 people killed last year were vehicle occupants and were not wearing seatbelts. Five motorcyclists also died during last year's July 4th holiday weekend. Two of the deaths, or 12.5 percent, occurred in alcohol-related crashes. «Read the rest of this article»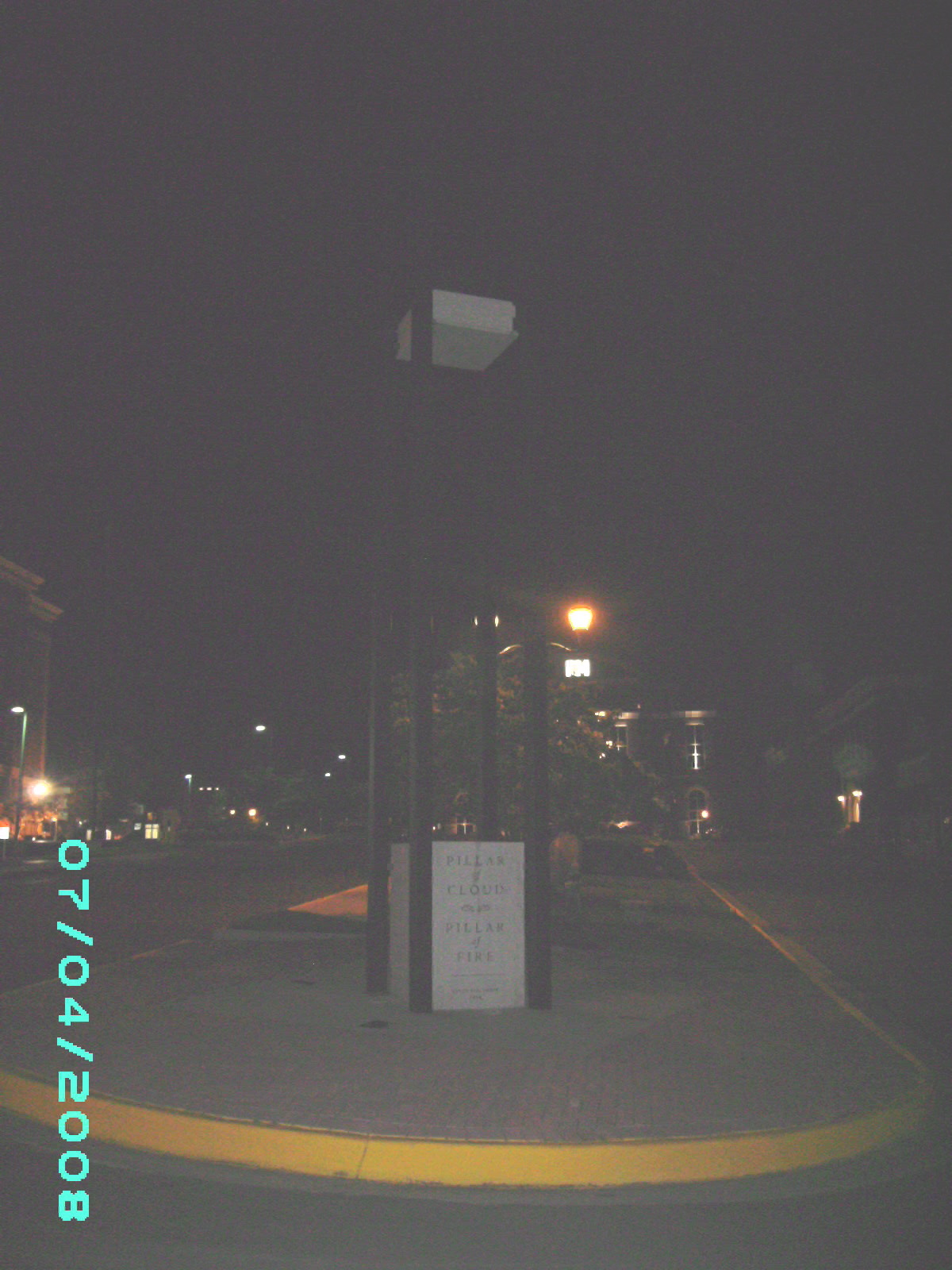 The Pillar of Cloud, Pillar of Fire  aka the Eternal Flame was conspicuously AWOL on July 4th! Our Eternal Flame seems to spend most of its time unlit. What does this signify about our dedication to "Supporting Our Troops!"
As the Independence Day weekend moves on, the smoke from fireworks has dissipated and the residue from our recent fireworks show have been cleared away. The traffic jams cleared up, and we each go on our merry way. Yes, the city's celebration was quite a sight. And as noted in previous coverage here, the Pillar of Cloud, Pillar of Fire Eternal Flame Memorial was burning bright and strong at 11:30PM on July 3rd. The flags at City Hall were still sadly un-illuminated but the eternal flame did shine for that night. Hallelujah!!!
Alas, it was too good to last. It was not burning during the daylight hours on our nation's birthday, and when the evening of July 4th dawned upon us the flame was still NOWHERE TO BE SEEN. It was AWOL again! We took date stamped photographs to verify this.
Are our public officials really committed to keeping our pledge to light the flame, and in doing so honoring our fallen military personnel? Or is this just a "showpiece" there only to be utilized during special promotions and city events? «Read the rest of this article»
Cumberland City's "Thunder On The Cumberland" proves itself a worthy sequel.
Cumberland City changed the date of their annual fireworks show honoring our Independence Day holiday. Normally held the last weekend of June to avoid conflict with well-known displays by larger communities, this year Cumber City went with the actual holiday to stage its fireworks spectacle. There was some confusion in regions beyond the immediate community. Some folks thought they had missed this year's event. However, late inquiries provided the correct schedule and the crowds came out in force. They were well rewarded for their determination to attend this show. Well paid indeed! Very well paid, in fact!
The celebration festival was preceded by a parade through Cumberland City's business district and a multi-locale collection of vendor sites, entertainment stages and rides for the young at heart. A petting zoo was also on hand to thrill young minds and hearts. The cooler weather made the afternoon activities easier to bear than had been the case with Clarksville's production just 24 hours before.
«Read the rest of this article»