Topic: Jeff Robinson
Clarksville, TN – Despite Jeff and Sherri Robinson's request for more than $800,000 in attorneys fees in their ongoing lawsuit against the City of Clarksville, the trial court has ordered the City to pay only $30,000.
«Read the rest of this article»
Clarksville, TN – The City of Clarksville has prevailed on five of six claims brought by Jeff and Sherri Robinson in a longstanding legal dispute over a would-be alley and two small parcels of land near the Robinson's downtown Blackhorse Pub and Brewery.
«Read the rest of this article»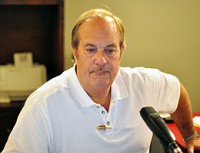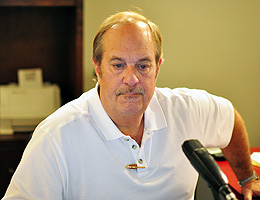 Well the votes are in.  The people have spoken.  On a national level, it appears we'll have four more years of economic struggle, attacks on the middle class, a health care system that is a disaster, and a national defense strategy that is virtually non-existent.
But the people have spoken.  That's what makes this country great.  At least we get to vote, whether we like the outcome or not. I respect the will of the people.  We don't always get our way and all of us find that very difficult to deal with. «Read the rest of this article»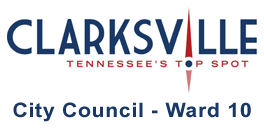 Clarksville, TN – The city council met in its usual first of the month session. It was a long meeting lasting around 2.5 hours. Several items of note were discussed and voted on.
Ordinance 15-2012-13 (Human Relations Commission) – If you recall from my October 12th article, I had several questions and concerns about the commission proposal. I was able to address those issues last night.
As readers will recall, I had concern with the establishment of " benchmarks" with any recommendations of this commission to the city. I asked Councilwoman Johnson to explain what she meant by the term. She did not have a ready definition as to what it meant and stated she would rely on the commission to determine that. «Read the rest of this article»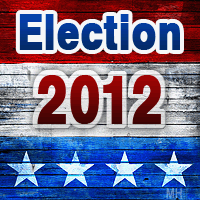 Clarksville, TN – The race for Clarksville City Council in Ward 9 turned ugly this week.  What had been a fairly low key, non eventful door to door campaign among four candidates, has been turned up a notch between challenger Jeff Robinson and the incumbent Joel Wallace.
During a TV taping this week  for the Leadership Clarksville Political Forums, Wallace called out Robinson for his handling of the Parking Authority while serving on that board, then questioned Robinson for hiring an out of town attorney to handle his bankruptcy following the 1999 tornado.
Robinson and his wife own the Blackhorse Pub and Brewery in downtown Clarksville.
«Read the rest of this article»
Clarksville, TN – Just my opinion, I like to call news.
This week a business owner in downtown Clarksville sent an email to the organizers of the annual Rivers and Spires Festival, praising their work and complimenting the volunteer efforts that it takes to host such an event.
He also criticized those same organizers for what he believes are things they should consider when planning future events. «Read the rest of this article»
Clarksville, TN – The owner of a popular downtown eatery has sent an e-mail to organizers of the annual Rivers and Spires Festival praising the efforts of sponsors and volunteers, but also playing "the bad guy" and pointing out several changes he wishes they would consider.
Jeff Robinson, who along with his wife, own the popular Blackhorse Pub & Brewery praised the event and the efforts put forth by volunteers. «Read the rest of this article»
Questions still remain over recent concerns about "conflict of interest" within city and county government.  As I was first to report in a Clarksville Online exclusive, Conflict of interest questions still unanswered in county government, the question first arose with local architect Jerry Clark who at the time was a board member of the Regional Airport Authority.
In a meeting with County Mayor Carolyn Bowers, City Mayor Kim McMillan, and Montgomery County Accounts and Budgets Director Erinne Hester, Clark was informed that due to the County Purchasing Act of 1957, there could be a potential conflict of interest of him serving on that board, and his firm, Clark and Associates, doing business with the county.
It basically states that anyone doing business with the county, could not serve on any boards or commissions, and while there has been opinions rendered on both sides of the law, Jerry Clark chose to resign from the Airport Authority to prevent any conflct, and the county chose to take the other position.
"Hmmmm." «Read the rest of this article»