Topic: Lynchburg TN
Lynchburg, TN – Now in its ninth year, Jack Daniel's and the Armed Services YMCA (ASYMCA) have kicked off their "Operation Ride Home" campaign providing financial assistance to active-duty, junior-enlisted military and their families to travel home from their place of military service for the holidays.
Since Operation Ride Home began in 2011, a total of 7,232 individual junior-enlisted service members and their family members have traveled from their bases to homes around the country for the holidays.
«Read the rest of this article»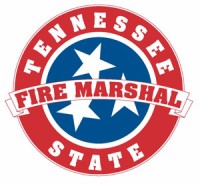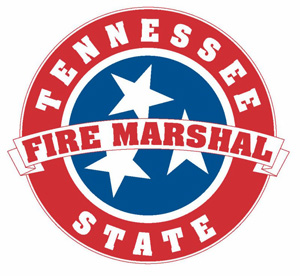 Nashville, TN – The latest tally* of January fire fatalities has the Tennessee State Fire Marshal's Office (SFMO) urgently renewing its call that residents turn their focus to fire prevention during the high-risk winter months.
Current SFMO data indicates that 15 fatal fires caused 20 fatalities in Tennessee during January 2018, making it the third-deadliest month for fire deaths since 2010 (December 2016 had 24 deaths; January 2010 had 21 deaths). Historically, January leads all other months in residential fires, heating fires and fatal fires in Tennessee.
«Read the rest of this article»

Nashville, TN – Six Tennessee food makers claimed winning titles at the 2016 Pick Tennessee Products tradeshow held in Nashville during the recent Tennessee Grocers & Convenience Store Association's Food Expo. The products, all produced in Tennessee and part of the Pick Tennessee Products program, were judged on originality, taste and packaging.
Javaneh Hemmat's "Hummus Chick" won first place, dubbed the "Pick of Tennessee."  Hummus Chick is a Nashville based company built around freshly made varieties of hummus packaged for retail and wholesale markets.
«Read the rest of this article»

Nashville, TN – The Tennessee Department of Economic and Community Development has announced that 12 Tennessee communities have been selected to participate in the fifth round of the Tennessee Downtowns program.
The communities selected include Ashland City, Crossville, Dickson, Gainesboro, Hohenwald, Humboldt, Lenoir City, Livingston, Lynchburg, Manchester, Wartburg and Woodbury.
«Read the rest of this article»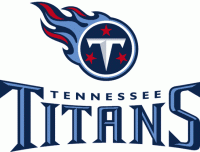 Lynchburg, TN – Country music star and 10-year Army veteran Craig Morgan and the Jack Daniel Distillery are asking Tennessee Titans' fans to take a few extra minutes at Sunday's game to honor our troops.
Before the game, Jack Daniel's will collect written messages of support to include in USO care packages as part of its Toast to the Troops program. Morgan will sing the national anthem at the game, which will include a special Veteran's Day tribute to our military.
«Read the rest of this article»
Independence Day Effort Underway to Collect "Toasts" for Servicemen and Women Now Through July 4th

Lynchburg, TN – As citizens prepare to celebrate our nation's independence on July 4th, the Jack Daniel Distillery is asking they take a few moments to support our troops by signing a message of support through the Toast to the Troops Card Campaign.
By visiting www.JDToastTheTroops.com, supporters can sign a "toast" – a message of support for our servicemen and women.   The distillery will collect the toast cards and include them in special care packages sent to our troops as part of upcoming Jack Daniel's/USO Toast to the Troops  "stuffing parties" held at military installations across the country.  Since the program began in 2005, more than 150,000 care packages have been sent to military members serving overseas. «Read the rest of this article»