Topic: Magnetic Fields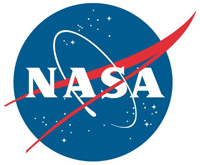 Edwards, CA – Rocket off course? NASA says it could be a slosh problem.
Propellant slosh, to be exact. The motion of propellant inside a rocket-based launch vehicle or spacecraft tank is an ever-present, vexing problem for spaceflight. Not only can it make gauging the amount of available propellant difficult, but the volatile waves of liquid can literally throw a rocket off its trajectory.
"To understand why it's such a critical issue, it's important to realize that for most launch vehicles, liquid propellant initially makes up nearly 90% of the vehicle mass," explained Kevin Crosby of Carthage College in Kenosha, Wisconsin.
«Read the rest of this article»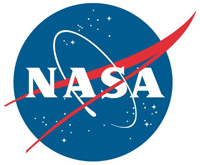 Pasadena, CA – For more than a decade, astronomers have searched for planets orbiting AU Microscopii, a nearby star still surrounded by a disk of debris left over from its formation. Now scientists using data from NASA's Transiting Exoplanet Survey Satellite (TESS) and NASA's retired Spitzer Space Telescope report the discovery of a planet about as large as Neptune that circles the young star in just over a week.
The system, known as AU Mic for short, provides a one-of-kind laboratory for studying how planets and their atmospheres form, evolve and interact with their stars.
«Read the rest of this article»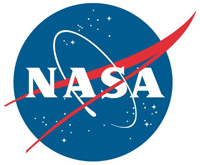 Washington, D.C. – The area around the supermassive black hole at the center of our Milky Way galaxy is dominated by gravity, but it's not the only force at play. According to new research from NASA's airborne telescope, the Stratospheric Observatory for Infrared Astronomy, or SOFIA, magnetic fields may be strong enough to control material moving around the black hole.
The research, presented this week at a meeting of the American Astronomical Society, could help answer longstanding mysteries about why our black hole is relatively quiet compared to others, and why the formation of new stars in our galaxy's core is lower than expected.
«Read the rest of this article»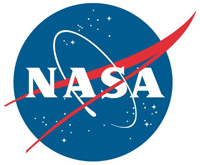 Washington, D.C. – The Stratospheric Observatory for Infrared Astronomy, SOFIA, studies the universe with infrared light. That's a range of wavelengths on the infrared spectrum, from those measuring about 700 nanometers, too small to see with the naked eye, to about 1 millimeter, which is about the size of the head of a pin.
Other observatories, such as the Spitzer Space Telescope and Herschel Space Observatory, also studied infrared light. But each telescope observes different wavelengths of infrared light, filling in puzzle pieces that are essential to learning what makes the universe tick.
«Read the rest of this article»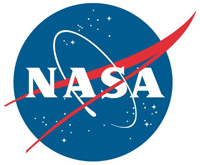 Washington, D.C. – NASA says one of the brightest and most massive star-forming regions in our galaxy, the Omega or Swan Nebula, came to resemble the shape resembling a swan's neck we see today only relatively recently.
New observations reveal that its regions formed separately over multiple eras of star birth. The new image from the Stratospheric Observatory for Infrared Astronomy, or SOFIA, is helping scientists chronicle the history and evolution of this well-studied nebula.
"The present-day nebula holds the secrets that reveal its past; we just need to be able to uncover them," said Wanggi Lim, a Universities Space Research Association scientist at the SOFIA Science Center at NASA's Ames Research Center in California's Silicon Valley.
«Read the rest of this article»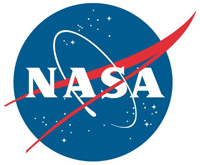 Pasadena, CA – NASA says our Milky Way galaxy has an elegant spiral shape with long arms filled with stars, but exactly how it took this form has long puzzled scientists. New observations of another galaxy are shedding light on how spiral-shaped galaxies like our own get their iconic shape.
Magnetic fields play a strong role in shaping these galaxies, according to research from the Stratospheric Observatory for Infrared Astronomy, or SOFIA. Scientists measured magnetic fields along the spiral arms of the galaxy called NGC 1068, or M77. The fields are shown as streamlines that closely follow the circling arms.
«Read the rest of this article»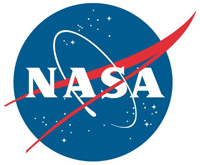 Pasadena, CA – On November 5th, 2018, NASA's Voyager 2 became only the second spacecraft in history to leave the heliosphere – the protective bubble of particles and magnetic fields created by our Sun. At a distance of about 11 billion miles (18 billion kilometers) from Earth – well beyond the orbit of Pluto – Voyager 2 had entered interstellar space, or the region between stars.
Today, five new research papers in the journal Nature Astronomy describe what scientists observed during and since Voyager 2's historic crossing.
«Read the rest of this article»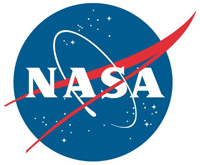 Greenbelt, MD – NASA says that out at the boundary of our solar system, pressure runs high. This pressure, the force plasma, magnetic fields and particles like ions, cosmic rays and electrons exert on one another when they flow and collide, was recently measured by scientists in totality for the first time — and it was found to be greater than expected.
Using observations of galactic cosmic rays — a type of highly energetic particle — from NASA's Voyager spacecraft scientists calculated the total pressure from particles in the outer region of the solar system, known as the heliosheath.
«Read the rest of this article»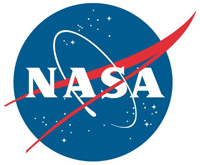 Greenbelt, MD – In June 2019, the NASA twin E-TBEx CubeSats — short for Enhanced Tandem Beacon Experiment — are scheduled to launch aboard the Department of Defense's Space Test Program-2 launch.
The launch includes a total of 24 satellites from government and research institutions.
They will launch aboard a SpaceX Falcon Heavy from historic Launch Complex 39A at NASA's Kennedy Space Center in Florida.
«Read the rest of this article»

Clarksville, TN – What is a scientist? That's the question Dr. Karen Meisch, interim dean of the Austin Peay State University (APSU) College of STEM, and her team answered this week with 140 Sango Elementary School first-graders, who visited the APSU campus May 9th, 2019 for a morning of scientific demonstrations.
«Read the rest of this article»