Topic: Mary Poppins

Clarksville, TN – For over half a century, her memoir has captured the hearts of millions around the world. Now the Roxy Regional Theatre is bringing to life the inspirational true story of a young girl swept up in the turmoil of the Holocaust in "The Diary of Anne Frank", opening Friday, February 17th, at 8:00pm.
During the Nazi occupation of the Netherlands, Anne Frank began to keep a diary on June 14th, 1942, two days after her thirteenth birthday and twenty-two days before going into hiding with her mother, father, sister and four others.
«Read the rest of this article»
"Planters Bank Presents…" Film Series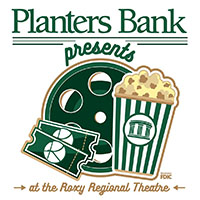 Clarksville, TN – The "Planters Bank Presents…" film series next movie will be Disney's "Mary Poppins". This movie will be shown this Sunday, January 22nd, 2017 at the Roxy Regional Theatre at 2:00pm.
"Practically Perfect In Every Way" Mary Poppins (Julie Andrews) flies out of the windy London skies and into the home of two mischievous children.
With the help of a carefree chimney sweep named Bert (Dick Van Dyke), the spirited nanny turns every chore into a game and every day into a "Jolly Holiday." Share the music, share the magic and share the joy with this Disney classic based on the books of P.L. Travers.
«Read the rest of this article»

Clarksville, TN – The Roxy Regional Theatre is turning up the volume this Friday, April 29th at 8:00pm when CDE Lightband presents Green Day's "American Idiot!".  In keeping with our traditional opening night pay-what-you-can tradition, all tickets remaining at the box office will go on sale at 7:30pm Friday evening for a $5.00 minimum donation.
Struggling to find meaning in a post-9/11 world, Johnny (Joseph Spinelli), Tunny (Charles Walljasper Robinson) and Will (Ryan Alvarado) flee the constraints of their hometown for the thrills of city life.  Their paths are quickly estranged when Tunny enters the armed forces, Will is called back home to attend familial responsibilities, and Johnny's attention becomes divided between a seductive love interest and a hazardous new friendship.
«Read the rest of this article»

Clarksville, TN – Combine a multi-platinum album and a multimedia partnership with CDE Lightband with a multi-talented group of artists from Austin Peay State University and a dozen high-energy performers from around the nation — and brace yourself for a two-time Tony and Grammy Award-winning blockbuster.
Green Day's critically-acclaimed powerhouse album comes to life this spring on the corner of Franklin and First in historic downtown Clarksville. Boldly taking the American musical where it has never gone before, the Roxy Regional Theatre opens the energy-fueled rock opera of youthful disillusion, Green Day's "American Idiot", on Friday, April 29th, at 8:00pm.
«Read the rest of this article»
Clarksville, TN – Audiences attending the Cumberland Arts Centre's Dinner Theatre production of "One Christmas Night," will be treated to the talents of several veteran actors from the community. Heading the cast is Benny Jones, who is well known in local theaters, having just completed his run in "Smoke" and "Spirit" in Adams, TN this fall.
Jones is also known for his numerous roles at the Roxy Regional Theatre as well as the Cumberland Arts Centre. Jones has also worked at the Barn Dinner Theatre in Nashville and played the title role in "Hamlet" in Monterey, CA.
«Read the rest of this article»

Clarksville, TN – Looking for a cool way to spend this coming Saturday, July 25th?  Join us at our cookout and box social for "The Music Man"!
Hamburgers and hot dogs, courtesy of Edward's Steakhouse, will be on the grill at 6:30pm, accompanied by sides from Whitt's BBQ.  For those of you who have been eyeing the weather forecasts for the upcoming weekend, never fear … indoor dining will be available, so you can beat the heat in our air-conditioned lobby.
«Read the rest of this article»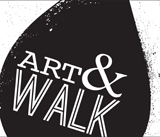 Clarksville, TN – Produced by The Downtown Clarksville Association, First Thursday Art Walk is a free, self-guided tour spanning a 5-block radius that combines visual art, live music, engaging events and more in the heart of Downtown Clarksville.
With 10+ venues, bars and businesses participating each month, the First Thursday Art Walk in Clarksville is the ultimate opportunity to savor and support local creative talent.
«Read the rest of this article»

Clarksville, TN – Everyone's favorite umbrella-wielding nanny is flying into Clarksville! Stephanie Hawkins stars in Disney and Cameron Mackintosh's "Mary Poppins" at the Roxy Regional Theatre, April 24th – May 23rd.
Based on the books by P.L. Travers and the classic Walt Disney film, this "practically perfect" musical delighted Broadway audiences for over 2,500 performances and received nominations for nine Olivier and seven Tony Awards, including Best Musical. Filled with timeless classics such as "Jolly Holiday," "Step in Time" and the Academy Award-winning "Chim-Chim Cher-ee," this show can only be described as "Supercalifragilisticexpialidocious!"
«Read the rest of this article»

Clarksville, TN – Come out to the Roxy Regional Theatre this Tuesday, April 21st, at 7:00pm, for a free dance workshop led by Philadelphia-based choreographer Jenn Rose, currently in town choreographing the Roxy's production of Mary Poppins.
Jenn Rose is the founder of Loose Screws Contemporary Tap Company, a Broadway World Philadelphia Audience Choice Award winner and a three time Barrymore Award Nominee.
«Read the rest of this article»

Clarksville, TN – To commemorate the 13th year of the Rivers and Spires Festival, local business owners in Historic Downtown Clarksville will be offering "13" specials during the festival starting on Thursday, April 16th through Saturday April 18th.
The Downtown Clarksville Association, made up of business owners in the downtown area, is excited to welcome back the Rivers and Spires Festival for the 13th year, and encourages all festival-goers to continue the festivities by checking out these great deals at the businesses that make up the unique shopping experience of Historic Downtown Clarksville.
«Read the rest of this article»