Topic: Minimum Wage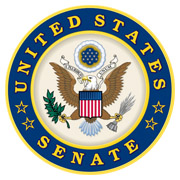 Washington, D.C. – Tennessee played a unique role in the women's suffrage movement as the 36th and final state needed to ratify the 19th Amendment.
This Women's History Month, we'll be recognizing the Tennessee trailblazers who have championed equality, and I hope you can join us by celebrating the mothers, daughters, and mentors who continue to impact our lives.
«Read the rest of this article»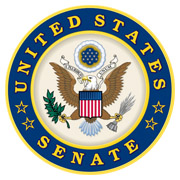 Washington, D.C. – Senator Marsha Blackburn (R—Tenn.) hosted a virtual roundtable with Tennessee small business owners to discuss the impact of increasing the minimum wage to $15.00 an hour.
"A $15.00 minimum wage would destroy small businesses and job opportunities in our workforce," said Senator Blackburn.
"Some politicians are trying to fit their radical agenda into the already massive spending bill," Senator Blackburn stated.
«Read the rest of this article»
An exercise in homelessness.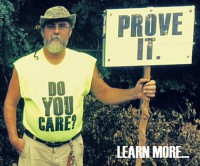 Clarksville, TN – I got a lot of honks and waves at my spot at Madison and the bypass today, but some of the expressions I saw on the faces of passersby were comical. You'd have thought I was green and had two heads and horns, which made me laugh and wave even more.
I've gotten some really good "advice" while standing on street corners. My favorite is "Get a job"—evidently, there are a lot of people who believe they know how to fix all homelessness.
They don't realize how hard it is to get a job when you have no transportation, no address, no place to take a shower on a regular basis, and no place to leave your backpack if you do get an interview.
«Read the rest of this article»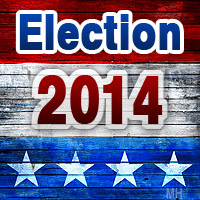 Clarksville, TN –  At the Surveying the Hill candidate forum Thursday night, US Congressional challenger Dan Cramer spoke about veteran representation in congress and offered what he called a four-step plan to combat unemployment in Tennessee and end the prevailing trend towards underemployment.
The forum was held Thursday night at the Kennedy Law Center in Clarksville and hosted by the Michael E. Henry Charities, and featured over 30 candidates in races ranging from Tennessee's US Senate race to the Montgomery County Commissioner races. Cramer was among three Candidates for the US House, all running for Tennessee's 7th district.
«Read the rest of this article»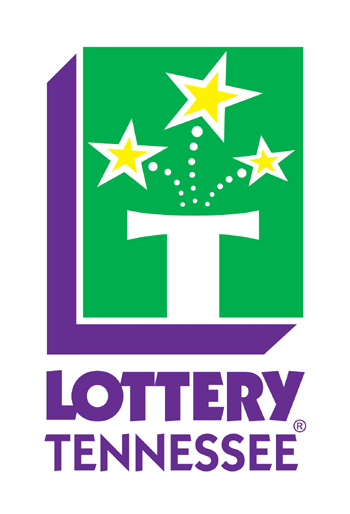 America, a land of many opportunities, has both real and perceived problems in communication between the have's and the have-not's. As citizens of this great country, we must never forget the trials and tribulations our ancestors witnessed as they worked to carve out our heritage. Many worked in the fields while others were viewed as "privileged" to work in the homes of their owners.
One might believe I am only referring to the plight of the blacks. That is far from the truth. Throughout the history of the United States, there were servants of all ethnicities and both genders.
I make this statement as a prelude for my response to Leaf Chronicle editorial (12.31.07). The editorial addressed the division of funds generated by the Tennessee Lottery to fund the HOPE Scholarship program. The apparent position of the writer was that anyone who can not maintain at least a 3.0 grade point average doesn't deserve a chance to achieve a college education. Let me remind that writer that there have been presidents of this country who had less than a 3.0 GPA, and some who had no formal education at all.
«Read the rest of this article»
Senator Edward M. Kennedy (D-MA) goes off on Senate Republicans as they again try to block the first minimum wage increase in 10 years. These people have no shame, no compassion, or empathy for their fellow man.
One of the best suggestions I have recently seen is to require Senators to live on the minimum wage while in office. But barring that we should at least tie Congressional pay raises to increases in the minimum wage. To paraphrase the Soup nazi from the popular Seinfeld TV show episode… No minimum wage increase, NEXT! no raise for you.
https://www.youtube.com/watch?v=CAx_UlvxsAU
«Read the rest of this article»

Just this morning, I read that Tennessee is in the bottom five of fifty states when it comes to the health of its citizens. In only took a minute, if that, to mentally start listing reasons why, immediately followed by the question, "what are other 90% of our states doing better?"
The health of our citizens directly impacts the health of our state . The health of our citizens is impacted by many factors; it's not just eating right or exercising or even being lucky or unlucky enough to have "good" or "bad" genes. It's not just taking soda vending machines out of the schools or removing those bad fats from restaurant foods, or banning smoking. It's a broader issue, that encompasses not just the obvious: health care systems, nutrition, exercise. It's a broader issue rooted in economics, education, regional culture, public policy, and a multi-layered infrastructure in dozens of cities and towns that supports — or does not support — good health and well-being. «Read the rest of this article»

To the Democrats who were recently elected, you have been given 2 years to prove to America that you can lead this nation, and solve some of the problems we face. We expect intense oversight of the Executive Branch to prevent the abuses that went unchecked with the Republican rubber stamp Congress. «Read the rest of this article»
On July 29, 2006 the House voted 230-180 to raise the $5.15 hourly minimum wage in three 70-cent steps until it reaches $7.25 in mid-2009. The possible increase in the minimum wage is way overdue but the only way Democrats could get it passed was to let the Republicans 'tack on' an estate tax cut which overwhelming targets the wealthy.
Please join me in encouraging our US Senators to support increasing the minimum wage but without adding the 'sneaky' estate tax cut which benefits the top 1% of the wealthiest Americans.
Initially, I thought the minimum wage increase was the highest priority and I couldn't care about the estate tax.  Then I learned that the Estate tax would cost taxpayers $750 billion. «Read the rest of this article»
Most Americans support minimum wage increase
Published in the Leaf Chronicle – Jun 30, 2006
On June 21, our two multi-millionaire U.S. senators from Tennessee, Lamar Alexander and Bill Frist, voted "no" again on a bill to increase the minimum wage. I find this appalling.
Growing up on a small farm in Tennessee, it was impressed upon me that hard work was not only expected but also is an important character trait. I think most people agree that no one in the United States who works full time for a living should have to live in poverty. To me, that means they can afford basic housing, groceries (not including meals out), needed health care, child care and other necessities. «Read the rest of this article»