Topic: Mount Olive Cemetery
Fort Defiance Civil War Park and Interpretive Center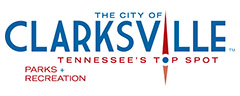 Clarksville, TN – A community favorite, Fort Defiance Civil War Park and Interpretive Center, 120 Duncan Street, offers a variety of events. Festivities are free of charge and diverse, offering something for visitors of all ages looking to have a great time at one of Clarksville's most treasured historic sites.
«Read the rest of this article»
Members of the community can be part of preserving Clarksville's History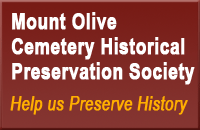 Clarksville, TN – The Mount Olive Cemetery Historical Preservation Society cordially invites those interested in joining the Society to a reception.
It will be held at 5:00pm on January 19th, 2012, in the Small Meeting Room of the Clarksville-Montgomery County Public Library.
Refreshments will be served, and board members will be on hand to answer questions. «Read the rest of this article»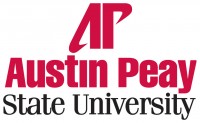 Clarksville, TN – Saturday, September 11th, turned out to be a busy day for the Austin Peay State University Department of History as professors and students engaged in academic and philanthropic activities throughout middle Tennessee.
That morning, Dr. David Nelson, assistant professor of history, took a group of Phi Alpha Theta History Honor Society and History Club students across town to the Mount Olive Cemetery, where they spent several hours cleaning out debris and helping restore the neglected historic site
"This is historical preservation. This is what we do," Nelson said last spring. "This kind of service project fits in perfectly with our organization." «Read the rest of this article»
On Saturday, September 11th, The Church of Jesus Christ of Latter-day Saints partnered with Mount Olive Historic Preservation Society in an effort to clean Mount Olive Cemetery. Over 365 volunteers worked 937 man hours to mulch walking paths, remove debris and downed trees, unearth hidden headstones, as well as building a bridge across a ravine.
«Read the rest of this article»

In early May, volunteers from around Clarksville prepared to spend an entire Saturday in the nearly forgotten Mount Olive Cemetery, clearing out weeds and fixing worn, broken headstones.
Austin Peay State University geology professor Dr. Daniel Frederick prepped the historic site, where some 1,300 African-Americans are buried, by using ground penetrating radar to locate many of the unmarked graves. Dr. David Nelson, assistant professor of history at APSU, helped organize volunteers, which included several groups of APSU students. Excitement grew around Clarksville as residents prepared to clean up the debris and garbage littering the old cemetery.
"To me, these people buried here are the pioneers of Clarksville," Geneva Bell, executive director and president of the Mount Olive Historical Preservation Society, said shortly before the May cleanup day. "Some of them were born into slavery, but they're the ones that did the manual labor, from the bottom up. Clarksville would not be what it is today without them." «Read the rest of this article»