Topic: NASA's Opportunity Rover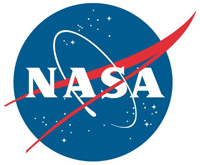 Pasadena, CA – NASA's 2001 Mars Odyssey spacecraft launched 20 years ago on April 7th, 2021 making it the oldest spacecraft still working at the Red Planet.
The orbiter, which takes its name from Arthur C. Clarke's classic sci-fi novel "2001: A Space Odyssey" (Clarke blessed its use before launch), was sent to map the composition of the Martian surface, providing a window to the past so scientists could piece together how the planet evolved.
«Read the rest of this article»
As dust collects on the solar panels and winter comes to Elysium Planitia, the team is following a plan to reduce science operations in order to keep the lander safe.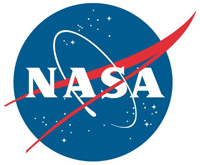 Pasadena, CA – NASA's InSight lander recently received a mission extension for another two years, giving it time to detect more quakes, dust devils, and other phenomena on the surface of Mars.
While the mission team plans to continue collecting data well into 2022, the increasing dustiness of the spacecraft's solar panels and the onset of the Martian winter led to a decision to conserve power and temporarily limit the operation of its instruments.
«Read the rest of this article»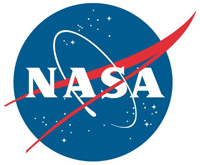 Pasadena, CA – Mars is about to get a new stream of weather reports, once NASA's Perseverance rover touches down on February 18th, 2021. As it scours Jezero Crater for signs of ancient microbial life, Perseverance will collect the first planetary samples for return to Earth by a future mission.
But the rover will also provide key atmospheric data that will help enable future astronauts to the Red Planet to survive in a world with no breathable oxygen, freezing temperatures, planet wide dust storms, and intense radiation from the Sun.
«Read the rest of this article»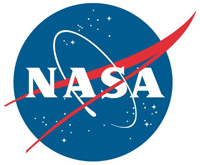 Pasadena, CA – Since leaving Earth 15 years ago, NASA's Mars Reconnaissance Orbiter has reshaped our understanding of the Red Planet. The veteran spacecraft studies temperatures in Mars' thin atmosphere, peers underground with radar, and detects minerals on the planet's surface. But perhaps what it's become best known for are stunning images.
Among its instruments, MRO carries three cameras: The Mars Color Imager (MARCI) has a fisheye lens that produces a daily global view. The Context Camera (CTX) provides 19-mile-wide (30-kilometer-wide) black-and-white terrain shots.
«Read the rest of this article»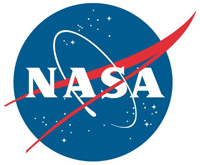 Pasadena, CA – NASA's Curiosity Mars rover has started a road trip that will continue through the summer across roughly a mile (1.6 kilometers) of terrain. By trip's end, the rover will be able to ascend to the next section of the 3-mile-tall Martian (5-kilometer-tall) mountain it's been exploring since 2014, searching for conditions that may have supported ancient microbial life.
Located on the floor of Gale Crater, Mount Sharp is composed of sedimentary layers that built up over time. Each layer helps tell the story about how Mars changed from being more Earth-like – with lakes, streams and a thicker atmosphere – to the nearly-airless, freezing desert it is today.
«Read the rest of this article»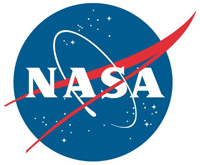 Washington, D.C. – NASA's next Mars rover has a new name – Perseverance.
The name was announced Thursday by Thomas Zurbuchen, associate administrator of the Science Mission Directorate, during a celebration at Lake Braddock Secondary School in Burke, Virginia. Zurbuchen was at the school to congratulate seventh grader Alexander Mather, who submitted the winning entry to the agency's "Name the Rover" essay contest, which received 28,000 entries from K-12 students from every U.S. state and territory.
«Read the rest of this article»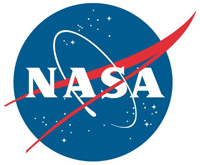 Washington, D.C. – In 2019, NASA celebrated the 50th anniversary of the agency's Apollo 11 Moon landing, the most historic moment in space exploration, while also making significant progress toward putting the first woman and next man on the Moon by 2024 under the Artemis program.
Through America's Moon to Mars exploration approach, Artemis gained bipartisan support this year among members of Congress, the U.S aerospace industry, as well as with international partners, including Canada, Australia, and Japan, and member states of the European Space Agency.
«Read the rest of this article»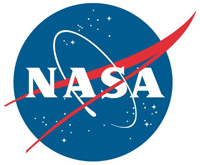 Pasadena, CA – NASA's Mars 2020 rover has passed its first driving test. A preliminary assessment of its activities on December 17th, 2019, found that the rover checked all the necessary boxes as it rolled forward and backward and pirouetted in a clean room at NASA's Jet Propulsion Laboratory in Pasadena, California.
The next time the Mars 2020 rover drives, it will be rolling over Martian soil.
"Mars 2020 has earned its driver's license," said Rich Rieber, the lead mobility systems engineer for Mars 2020.
«Read the rest of this article»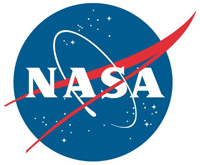 Pasadena, CA – Curiosity won't be NASA's only active Mars rover for much longer. Next summer, Mars 2020 will be headed for the Red Planet.
While the newest rover borrows from Curiosity's design, they aren't twins: Built and managed by NASA's Jet Propulsion Laboratory in Pasadena, California, each has its own role in the ongoing exploration of Mars and the search for ancient life.
Here's a closer look at what sets the siblings apart.
«Read the rest of this article»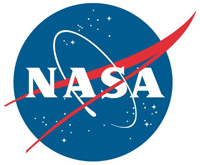 Pasadena, CA – NASA says dust storms are common on Mars. But every decade or so, something unpredictable happens: A series of runaway storms breaks out, covering the entire planet in a dusty haze.
Last year, a fleet of NASA spacecraft got a detailed look at the life cycle of the 2018 global dust storm that ended the Opportunity rover's mission. And while scientists are still puzzling over the data, two papers recently shed new light on a phenomenon observed within the storm: dust towers, or concentrated clouds of dust that warm in sunlight and rise high into the air.
«Read the rest of this article»