Topic: Nature Hikes


Clarksville, TN – The City of Clarksville Parks and Recreation Department invites you to attend a guided nature hike at The Clarksville Greenway, located at the end of Pollard Road. The nature hike will take place Saturday, March 19th from 8:00am to 9:00am.
Dr. L. Dwayne Estes, Associate Professor of Biology at Austin Peay State University, will be leading the guided hike. Dr. Estes will educate hikers by identifying different plants and trees along The Clarksville Greenway.
The guided nature hike is free to participants.
For information on the guided nature hike and other outdoor adventures, feel free to visit www.outdoorclarksville.com.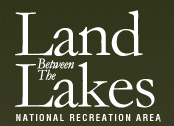 Golden Pond, KY – Spend your Labor Day Weekend enjoying a variety of outdoor activities that celebrate the end of summer at Land Between The Lakes (LBL) National Recreation Area.
Join us September 3rd-6th, as we celebrate LBL's Summer Finale at Woodlands Nature Station (NS).  Activities include appearances by Smokey Bear, canoe trips, nature hikes, a campfire, a watermelon feast, and much more.  Visitors to the NS can also enjoy live animal programs, nature exhibits, backyard bird-watching, and nature trails.
«Read the rest of this article»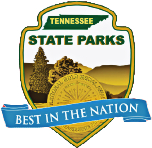 Summer is in full swing at Tennessee State Parks, with plenty to do and see! With a Tennessee State Park within an hour's drive of just about anywhere in the state, families seeking unique recreation opportunities, high-quality accommodations and an exceptional value can look a bit closer to home. Finding a state park in your own backyard is easy to do and you don't have to spend a lot of gas money to get there! «Read the rest of this article»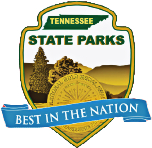 Summer is in full swing at Tennessee State Parks, with plenty to do and see! With a Tennessee State Park within an hour's drive of just about anywhere in the state, families seeking unique recreation opportunities, high-quality accommodations and an exceptional value can look a bit closer to home. Finding a state park in your own backyard is easy to do and you don't have to spend a lot of gas money to get there! «Read the rest of this article»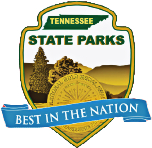 Summer is in full swing at Tennessee State Parks, with plenty to do and see! With a Tennessee State Park within an hour's drive of just about anywhere in the state, families seeking unique recreation opportunities, high-quality accommodations and an exceptional value can look a bit closer to home. Finding a state park in your own backyard is easy to do and you don't have to spend a lot of gas money to get there! Listed below are just a few of these great "One Tank" Trips. «Read the rest of this article»