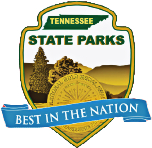 Summer is in full swing at Tennessee State Parks, with plenty to do and see! With a Tennessee State Park within an hour's drive of just about anywhere in the state, families seeking unique recreation opportunities, high-quality accommodations and an exceptional value can look a bit closer to home. Finding a state park in your own backyard is easy to do and you don't have to spend a lot of gas money to get there!
Tennessee State Parks offer a variety of activities and events throughout the summer. From great hikes to a one-of-a-kind butterfly celebration – there's something designed for the entire family!
Listed below are just a few of these great "One Tank" Trips.
Fall Creek Falls State Park
Fall Creek Falls State Park and the Cumberland Astronomical Society will host an Astronomy Weekend, Friday and Saturday, August 6th-7th.  Visit Fall Creek Falls' Inn for discussions regarding constellations, lunar lore and our brightest star – the sun!  Telescope viewing will be offered, weather permitting.  For more information e-mail Lloyd Watkins at or visit www.CumberlandAstronomicalSociety.org.  Reservations for lodging at Fall Creek Falls Inn can be made by calling 1-800-250-8610!  
Fall Creek Falls State Park's Summer Concert Series offers live music every weekend through September 5th.  Featuring an array of artists, including country, bluegrass and folk, all concerts begin at 7:30pm (CDT) and will run approximately two hours.  Admission is $3.00 and children six and under are admitted free. The roster of upcoming featured artists includes:
Saturday, August 7th:  Just Lookin' Around
Saturday, August 14th:  Fredonia Bluegrass
Make plans now for the Tri Fall Creek Falls Triathlon, scheduled for Sunday, August 15th.  This is a popular Olympic distance triathlon featuring a 1.5k swim, followed by a 40k bike ride and a 10k run. Register at http://www.racedayevents.net/Fall_Creek_Falls.html.  For more information, please call Martin Coleman at 865-250-3618.
Fall Creek Falls' Summer Season also is in full swing – offering an array of activities!  Softball, nature hikes, canoe floats, campfires, horseback riding and bluegrass music are just some of the unique opportunities that mark Fall Creek Falls' summer programming.  Interpretative and recreational events are scheduled seven days a week.  For a complete schedule of events, please call 423-881-5298.
Fall Creek Falls State Park is a 25,500-acre paradise on the western Cumberland Plateau. Located just 40 miles south of Cookeville and 65 miles north of Chattanooga, the park offers incredible scenic beauty and recreational opportunities. Beautiful waterfalls, tremendous canyons and dense forests are protected within the park's boundaries. Visitors will find a 250-site campground, a hotel and conference center and 30 cabins among the park's many amenities. For more information about the park, visit www.tnstateparks.com/FallCreekFalls.
Long Hunter State Park
The Nature Circle at Long Hunter State Park will kick off its new seasonal programming on Monday, August 9th, beginning at 10:00am – featuring Where in the Wild, a program about camouflage.  The Nature Circle is an interactive group made up of nature-themed stories, puppets, songs and crafts for ages 3-5. The group meets at the park visitor center every Monday at 10 a.m. and is co-sponsored by the Friends of Long Hunter State Park. For a complete schedule of events, please visit http://www.friendsoflonghunter.com/kidsplace.html or call 615-885-2422.
Long Hunter State Park is situated along the shore of J. Percy Priest Lake. It consists of four units: Couchville, Baker's Grove, Bryant Grove and Sellars Farm. Picnicking, swimming, hiking, backpacking, boating, fishing, nature photography and wildlife observation are among the activities available to park visitors. Planned activities include interpretive and recreation programs for the general public and environmental education programs for schools and other interested groups. 
Cedars of Lebanon State Park
Visit Cedars of Lebanon State Park on Friday, August 13th, for a Veterans Day Out.  Join the Friends of Cedars of Lebanon as they host and honor hospitalized veterans from Alvin C. York Medical Center for a day in the park. Lunch will be served by local organizations, churches and businesses – all gracious sponsors of the event.  Music will also be provided by local bluegrass musicians, donating their time and talent.  For more information, please call the Friends Group at 615-286-1390.
Cedars of Lebanon State Park and State Forest are located in the southwestern part of Wilson County within the central basin of Tennessee. Both were established during the 1930s as part of Franklin D. Roosevelt's program to resettle people and replant the Cedar trees that had been heavily harvested. The area now contains one of the largest juniper forests in the country.  For more information about the park, visit www.tnstateparks.com/Cedars. 
Tims Ford State Park
Enjoy an evening of bluegrass, country and gospel music at Tims Ford State Park's Saturday Night Pickin's party on Saturday, August 14th, from 5:30pm to 9:00pm.  The event will be held at the park's recreation building and musicians are encouraged to bring their own instruments to join in the music making!  For more information about this event, please call 931-962-1183.
Tims Ford State Park, located on the Tims Ford Reservoir in the rolling hills of southern Middle Tennessee, is an outstanding recreational area and fishing paradise. Long before the construction of Tims Ford Dam on the headwaters of the Elk River, the area was used extensively by American Indians as a hunting and fishing territory. Archaeological excavations uncovered numerous artifacts and occupational sites, indicating that man had occupied the area as much as 10,000 to 12,000 years ago.  For more information about the park, please visit www.tnstateparks.com/TimsFord.
Burgess Falls State Park
Burgess Falls State Park and Natural Area in Sparta will host the 6th Annual Butterfly Garden Celebration from 9:00am to 3:00pm on Saturday, August 14th.  A variety of educational programs will be offered in the award-winning Native Butterfly Garden and surrounding park for this event.  Scheduled programs will include:
A Walk in the Woods:  9:00am – State Naturalist Randy Hedgepath will take participants on an easy hike through the forest, talking about trees and telling their stories. Participants will meet at the River Trail/Service Road Loop trailhead.
Goodness Snakes Alive:  10:00am – The park's cold-blooded residents will be discussed at the park amphitheater.
Dragonflies and Damselflies:  11:00am – Join Richard Connors for an easy walk, learning how to identify these unique insects.  This program will begin at the park amphitheater, and participants are encouraged to bring binoculars.
Landscaping with Native Plants:  11:00am – Meet at the amphitheater to learn how to landscape with native plants and attract butterflies and other wildlife to your own yard.
Butterfly Identification Walk:  Noon and 2:00pm – Middle Tennessee Naturalist John Froeschauer will lead an informal butterfly identification "walk and talk," beginning in the open garden and continuing into the nearby woodland habitat. His talk will focus on native butterfly food and nectar plants. Participants are encouraged to bring binoculars. The program will be held at noon, with a repeat presentation at 2:00pm.
Creek Studies:  Noon – Participants will learn to measure a stream's health by observing the animals that live in it. They will meet at the picnic pavilion and should wear wading shoes.
Hike to the Big Falls Overlook:  2:00pm – Participants will join the park's Ranger staff for an hour-long hike from the picnic shelter to the main falls overlook. They should wear sturdy shoes and bring water.  Meet at the amphitheater. 
Burgess Falls is a 350-acre park, which lies on the rugged Eastern Highland Rim in Putnam and White counties. It is noted for its sheer bluffs, narrow ridges, waterfalls and diverse forests. The Burgess Falls Native Butterfly Garden was created by park staff, the Putnam County Master Gardeners, countless volunteers and the Iris Fund group.  For more information about the Butterfly Garden Celebration at Burgess Falls State Park and Natural Area, please call 931-432-5312.
David Crockett State Park
David Crockett State Park will host Crockett Days, Friday through Sunday, August 13th-15th. Come step back in time at this annual celebration of David Crockett's birthday. A pre-1840s rendezvous will be set up in the park and will host a number of activities. There will be shooting competitions, tomahawk throwing, blacksmithing, fire starting, tanning, period music, trade goods for sale and more! For more information call: 931-762-9408.
David Crockett State Park is located at 1400 West Gaines, just off of Highway 64, one half-mile west of Lawrenceburg.  David Crockett was a pioneer, soldier, politician and industrialist born near Limestone, TN in 1786. He moved to Lawrence County in 1817 and served as a justice of the peace, a colonel of the militia and as a state representative. Along the banks of Shoal Creek, he established a diversified industry consisting of a powdermill, gristmill and distillery – losing all three operations to a flood in 1821. Financial difficulties from these losses prompted Crockett to move to West Tennessee, where he was elected to Congress. Crockett died at the Alamo Mission in March 1836, while aiding the Texans in their fight for independence from Mexico. Additional information about the park can be found at www.tnstateparks.com/DavidCrockettSP.
Tennessee's 53 state parks and 80 natural areas offer diverse natural, recreational and cultural experiences for individuals, families, or business and professional groups.  State park features range from pristine natural areas to 18-hole championship golf courses.  For a free brochure about Tennessee State Parks, call toll free 1-888-867-2757. For additional information, visit our Web site at www.tnstateparks.com.