Topic: Net Neutrality
Congressman Marsha Blackburn
7th District of Tennessee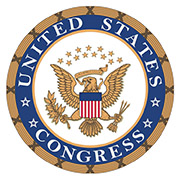 Washington, D.C. – The Federal Communications Commission (FCC) voted Thursday to roll back Obama-era internet regulations called "net neutrality." I fully support FCC Chairman Ajit Pai's decision on this. Let me tell you why.
There's a lot of confusion about the term "net-neutrality," which leads consumers to believe that before 2015 it was difficult to have free and fair access to the internet. This is not the case. Were you able to access the internet before 2015? Could you access websites for free? The answer is most likely yes. FCC regulations were not needed then, and they aren't needed now. But there are some big internet issues we need to solve.
«Read the rest of this article»

Clarksville, TN – Federal Communications Commission Chairman, Ajit Pai, announced in a statement that the FCC plans to reverse Title II enacted in 2015. Title II is commonly known as net neutrality and was put in place to ensure that there is equal and neutral access to the Internet by consumers.
This, in turn, means that companies that provide Internet access to consumers should not block nor throttle access to any sites that their customer wishes access to within the confines of the Internet service package and its bandwidth that they subscribe to.
«Read the rest of this article»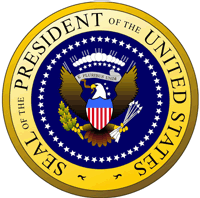 Washington, D.C. – Today, President Barack Obama asked the Federal Communications Commission (FCC) to take up the strongest possible rules to protect net neutrality, the principle that says Internet service providers (ISPs) should treat all internet traffic equally.
The President has been a strong and consistent advocate of net neutrality since his first presidential campaign.
President Obama's plan would reclassify consumer broadband services under what's known as Title II of the Telecommunications Act.
«Read the rest of this article»
Sends letter to supporters asking for $150,000 to fund reelection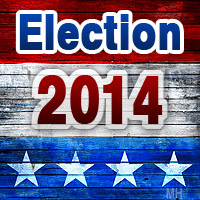 Clarksville, TN – Marsha Blackburn's campaign has refused to schedule a debate with her Democratic challenger, retired US Army veteran Dan Cramer, of Clarksville.
Cramer, the Democratic nominee who is running to unseat Blackburn in the US House of Representatives, received no response when he reached out to Blackburn's office last week by phone and mail.
«Read the rest of this article»
If you thought phone companies were simply supposed to get you connected, think again.
Verizon's notion of "progress" may not agree with your notion of free speech
Over the last several weeks we learned that the nation's two largest telecommunications firms want to get into the business of censorship as well — blocking the free flow of information over phones and the Internet.
We saw an unsettling example of just how bad this can get last week. Verizon Wireless blocked text messages that national pro-choice group NARAL wanted to send to their members. That they reversed the decision after the censorship was exposed should offer little comfort.
While they may have scrambled to fix one "dusty policy" and let these messages through, we can see in the details of this and other episodes a worrisome pattern of abuse. And it's not just at Verizon. Over the weekend, the technophiles at Slashdot exposed what many of us failed to read in the fine print of our AT&T customer agreements. «Read the rest of this article»
Net neutrality is the principle that on the Internet everyone is equal. That a personal website or a small businesses web site is on equal footing with the largest multinational corporations. It was the founding principle of the Internet. Large corporate interests now want to change that.
They already control your Internet connection and now want to use that gatekeeper status to be able generate more income for themselves by charging content providers for faster access to your Internet connection. If you speed up some, it goes without saying that you must slow down others. Net Neutrality is important to ensure that small independent sites like Clarksville Online can continue to compete and provide an important alternative voice to corporate media.
Clarksville, TN will not be at the mercy of these corporations with alternatives available like CDE's Fiber to the Home service which is coming soon.
PBS's program NOW did a show on this important subject. Lets take a look. «Read the rest of this article»